If you have data you need to back up regularly to access it remotely, share it with friends, or to protect it against accidental loss, theft, deletion, or device breakage – you may be wondering what the best solution is.
In this guide, we'll look at two of the most popular solutions: Cloud backups and Network Attached Storage (NAS). So that you can get an idea of which is better for your personal needs.
Cloud Backups
Most people are accustomed to using services like Google Cloud, iCloud (Mac), Creative Cloud (Adobe users), and DropBox. These cloud backup services are well known, but they aren't necessarily the best option.
Many popular cloud backup services raise questions surrounding privacy, value for money, backup restrictions, and data security. Depending on your personal threat model (and the kind of data you need to back up), you may desire greater control and security than those services can provide.
The good news is that better cloud backup services exist. Some services provide greater control, security, and privacy. And they can provide a reliable experience for users who want to back up securely without needing any technical knowhow.
Best of all, trustworthy cloud backups can be set up using End-to-End-Encryption. This ensures that the user has full control over the encryption keys to their data. As a result, only they can access the data stored in their vault, which vastly improves privacy and security.
To find out more about safe cloud backups, we recommend you check out our what is a cloud backup guide. Alternatively, if you want a list of the services head over to our best cloud backups page. We have recommendation articles based on individual use cases and requirements – to make picking a service as easy as possible.
Network Attached Storage
For consumers who want complete control over the data in their vault, NAS drives provide a different approach for backups. A NAS is a system that controls one or more hard drives. Only people given permission by the admin can access this backup server.
As a result, only those individuals can leverage the NAS to back up and access important data. The great thing about NAS drives is that you can also connect to them remotely via the internet. As a result, you can access and backup data to a NAS drive on the fly – from anywhere in the world.
To provide redundancy protection, you can set up a NAS drive with a RAID configuration. RAID stands for Redundant Array of Inexpensive Drives, and it is a NAS system that comprises of two hard drives working simultaneously to create mirrored copies of your files. This ensures that if a backup drive fails – your data is still safe.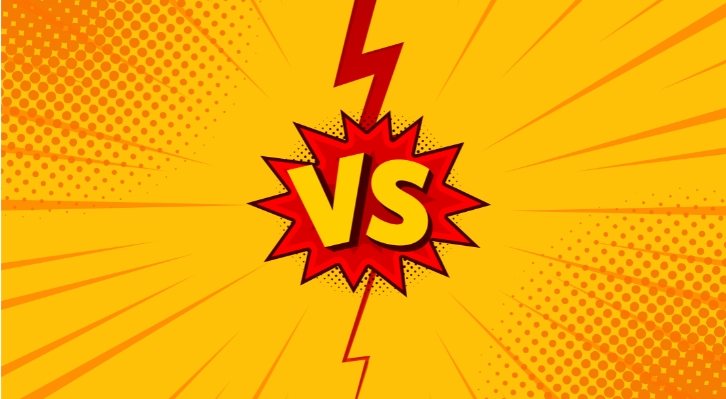 NAS vs. Cloud Backups
The primary difference between cloud backup services and NAS drives is that a cloud backup permits you to back up your data without any technical know-how. A NAS drive requires the user to set up and secure their hardware – which requires a more hands-on approach. Not all users may feel confident doing this.
Cloud backups – The easier option
Cloud backup services are the easiest way to back up your data. They require only a minimal amount of setup – which usually involves downloading an app or logging into a cloud portal to select which files and folders you want to back up, and when.
Following that, the software works automatically, backing up your data to the cloud to ensure it is safe. Reliable cloud backup services are fast, and they provide useful features:
Automatic backups with backup scheduling and incremental backups
File versioning and archiving (so that you can backtrack to the previous version of a file)
Security for files both in transit and while at rest (preferable with E2EE)
Secure file sharing options
Team features for cooperating on projects
Remote access from any computer
Cloud backups – The drawbacks?
The primary drawback with a cloud backup service is that you must pay to rent cloud storage space from the backup provider. As a result, you will incur regular charges (usually once per month or once per year).
Depending on which cloud backup service you opt for, you could also expose yourself to security and privacy risks. That is why it is essential to pick a cloud backup provider carefully (by doing a lot of research first).
Below, we have included a list of considerations for choosing a reliable cloud backup service:
Check how much storage space you get and what devices it works with.
Check the privacy policy.
Check what kind of data security it provides and whether it provides End-to-End-Encryption (E2EE).
Check the backup provider's reputation – do people have problems with the apps or accessing their backups?
Check whether there are any limitations (file size limits, file type restrictions, etc).
Check out our guide on cloud backup security issues for more information about potential problems and for some tips to avoid these issues.
NAS Drives – Harder to set up?
A NAS drive requires much more setup, which may be a deal-breaker for non-techy users. That said, there are plenty of guides available online, and with a little research just about anybody can set up a NAS backup system themselves.
The most important thing is to do research. Not every NAS drive is the same, and they do not all provide a seamless experience for all data types and backup requirements.
For this reason, always check to see what other consumers are saying about a NAS drive to make sure it has the features you need. Don't just read the glitzy promotional material about a NAS drive, instead delve into what consumers are saying in their reviews.
The good news is that, as long as you pick the right NAS, you will enjoy many useful features:
Fast access to all the files in a vast library.
A personal cloud server system that provides file sharing and syncing.
Personal multimedia services for streaming video and TV shows that are stored on the drive.
Secure, encrypted backups (file, folder, volume, or full disk).
Home security system monitoring.
Constant global access to back up or access files on the fly.
NAS – The drawbacks
Setting up a home NAS storage system is not cheap. A reliable NAS that can deal with a lot of different multimedia files will cost a minimum of $500, and depending on the size of the hard drives you opt for – you could pay additional costs of between $50 and $200.
This makes the initial cost of setting up a NAS drive relatively expensive. The good news is that in the long run, you will save on backup provider costs. (And those costs are just as substantial – if not more expensive – in the long run.)
NAS security concerns?
If you set up a NAS drive to be accessible via the internet, it will expose your data to security risks. Anything that is connected to the web is vulnerable to hackers and could suffer a ransomware attack, for example. This makes robust security extremely important.
NAS puts you in charge of your own data security, so you must be sure to set the system up so that it is secure against hackers. You must also be sure to pick a NAS system that has the type of encryption you desire (they differ). This puts much more responsibility on the user – and means that any mistakes could cause substantial risks and potential data losses.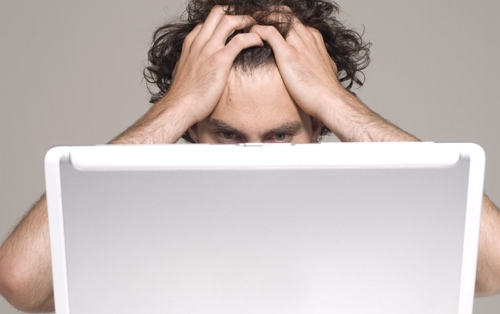 There have been instances when security researchers discovered security flaws in NAS drives. In 2018, security researcher James Bercegay found a vulnerability present in Western Digital My Cloud NAS drives. This flaw could allow hackers to remotely access the contents of those devices.
Unfortunately, these kinds of zero-day vulnerabilities are always a possibility and even if you think you have set up a NAS correctly, something could eventually go wrong. This is why you must stay on top of security – by making sure to update the NAS firmware, for example, to protect it against newly discovered exploits.
Because of the added setup, some consumers may not feel comfortable using a NAS drive. Even people who use a NAS device often choose to leverage the 3-2-1 rule. As a result, they back up their data not just to a NAS but also to a cloud backup service (which serves as an additional safety net).
To find out more about the 3-2-1 rule, check out our best cloud backup services for families guide.
How to set up a NAS securely
To help you out, we have included a checklist of the most important things to consider when setting up a NAS securely:
Password security
Potentially vulnerable connected devices (IoT devices, for example)
Exposure to malware, viruses, and ransomware
Command injection vulnerabilities
To ensure you are safe against potential vulnerabilities, you must:
Set up robust unique passwords for your NAS
Update your NAS firmware regularly to protect against newly discovered exploits
Update the default admin accounts (never use defaults)
Secure your ports (close all ports that won't be in use and change the default ports used for HTTP, HTTPS, and SSH)
Enable HTTPS instead of HTTP to secure incoming and outgoing traffic
Check that FTP is secure
Set up the NAS firewall and make sure it is always engaged
Set up and enable DoS protection
Set up a VPN server with port forwarding to access your NAT remotely
Limit access from unknown sources
NAS VS Cloud Backups – Conclusion
In this guide, we have explained the difference between using a NAS device or a cloud backup service to secure your personal data. Both methods have their merits, and many people choose to use both.
No matter which you opt for, it is essential to understand what features are available with a chosen service or device. When it comes to backups, data security and privacy are paramount. Therefore, it is essential to pick a backup method that has appropriate security features for your particular data needs.
For most people, an online backup service is the easiest way to back up data from computers and mobile devices. However, NAS drives remain a superb backup option for people who don't mind doing a little extra work.
Check out our cloud backup vs local backup page if you are considering either of these two methods.