Finding the right ad-blocker for your Mac will make your online life more enjoyable, more private, and much safer. Ads aren't just annoying – they're also a security risk and slow down every browser, app, and device that runs them.
But with so many to choose from, how do you pick the best ad-blocker for you? They all make the same promises, and their names all sound the same. And until you use one, it's difficult to know if it actually works.
To save you a lot of time and frustration, we've tested the best and worst ad-blockers available for Mac computers. We've whittled the list down to five providers that do more than just hide ads. Each one offers a suite of privacy tools that will transform your online experience.
Read on to find out why we picked them and which one is best for you.
What's the best ad-blocker for Mac: Our top 5 picks
Total Adblock - The #1 ad-blocker for Mac. Stops every kind of ad, tracker, and much more. The premium plan includes a complete antivirus package.
AdLock - The best budget ad-blocker. Offers excellent customization, completely blocks every kind of ad, and even keeps you safe from malware and other threats.
AdGuard - Easy-to-use, open-source browser extension that monitors and blocks ads, tracking, phishing, malware, and other threats.
1Blocker - Beginner-friendly and easy to configure for your needs. Effective against ads, trackers, and other online annoyances.
Wipr - Goes beyond just ads and trackers, blocking everything from crypto miners to frustrating GDPR pop-ups.
Why are these the best ad-blockers for Mac in 2023?
Every ad-blocker we recommend for your Mac has passed rigorous tests and met strict criteria. Here's a sample of what we looked for in each:
Compatible with every popular Mac internet browser (Including Safari, Chrome, and Firefox)
Blocks every kind of ad – banners, pop-ups, pre-roll video ads, and more
Blocks intrusive tracking scripts and programs
Low-cost premium subscriptions
Plenty of customization
Doesn't use up too much CPU
Best ad-blockers for Mac: In-depth analysis
Let's look at each ad-blocker and see why it made this list – beating countless competitors in the process.

Total Adblock is the best ad-blocker for Mac. The free version works against every kind of ad, pop-up, and intrusive tracker – while the premium version provides a complete antivirus and cybersecurity package.
Pricing

Premium: Block Unlimited Ads + FREE Total AV: $2.42/mth

70% OFF

Free: $0/mth

Pros

Blocks every type of ad and tracker
Stops ads on free streaming sites
Works with every popular Mac browser
Easy to use
Premium plan includes TotalAV antivirus

Cons

Premium plan only available on annual subscription
Free plan has lots of pop-ups promoting the premium version
We tested Total Adblock's free and premium plans, and were impressed by both. After installing it on our text Mac, every ad immediately disappeared from Safari. With no ads running, page load times were much faster, and websites were easier (and more pleasant) to navigate.

Total Adblock also enables you to block websites known for hosting malware, remove cookies and GDPR notices, and customize your ad filters for specific types of ads and individual websites. You can even turn on a filter that stops social media sharing buttons from appearing on websites. Turning on all these features makes your browser even faster, boosts your privacy, and adds a layer of protection.

The premium plan also includes a free TotalAV antivirus package that protects against malware, phishing, viruses, and other state-of-the-art cybersecurity tools. This makes Total Adblock the most comprehensive ad-blocker on this list.

BEST AD-BLOCKER FOR MAC: Total Adblock stops every kind of ad and tracking software on your Mac. Upgrade to the premium plan, and you get a free antivirus package. Includes a seven-day trial and 30-day money-back guarantee.

Adlock is a freemium Safari browser extension with the best value paid plans. The basic version will block every kind of ad. The premium plan goes further, blocking tracking, encrypting your data, and much more.
Pricing

60 months: $1.05/mth

70% OFF

12 months: $2.28/mth

35% OFF

1 month: $3.5/mth

Pros

Works with popular Mac browsers and apps
Budget-friendly
Install it on five devices simultaneously
Lots of customization
Includes spam and scam filters

Cons

Installation is a bit tricky
Free browser extension isn't as effective as apps
Less features than some competitors
Adlock works well on every kind of website, but we were really impressed by how it performed on social media and streaming sites. Aside from banner ads, it blocks pre-, mid-, and post-roll ads from video streams and newsfeeds. As a result, everything loaded faster, with less buffering in videos and faster refreshing on social media feeds.

You get a massive amount of configuration and advanced filtering options when using Adlock. It has different ad filtering tiers, depending on how thorough you want them to be (blocking every ad or allowing some). You can also create custom rules for different types of ads and websites. And you can easily switch between preferences within the browser extension.

Adlock's premium plan is the best value on this list, packing massive protection and configuration into a low-cost subscription.

BEST BUDGET OPTION: AdLock's incredibly low price doesn't mean you're sacrificing quality. It blocks every ad, tracker, and piece of spam we tested. Includes a 30-day money-back guarantee.

AdGuard is an open-source ad-blocker that offers unbeatable customization, beyond just blocking ads and trackers.
Pricing

Free extensions: $0/mth
1 yr personal license/3 devices: $29.88/mth
lifetime personal license/3 devices: $59.99/mth
1 yr family license/9 devices: $65.88/mth
lifetime family license/9 devices: $129.99/mth

Pros

The most customizable blocker on this list
Blocks every kind of ad on browsers and apps
Lots of manual settings
Available as a browser extension and standalone apps
Works against ads on free streaming sites

Cons

Apps are a bit buggy
Apps only available on paid subscription
AdGuard's free browser extension effectively blocks every kind of ad and tracking script, making websites faster, more secure, and more enjoyable to use. Its default settings will be sufficient for most people, while advanced users will enjoy the options for customizing filters and manually adding scripts via Adlock's open-source GitHub repository.

The premium version includes a wide range of additional tools. You can block ads and tracking on standalone apps (like torrenting platforms), hide your IP address, encrypt your data, block crypto miners and phishing sites, and much more.

While we found AdGuard's apps a little buggy, every setting and feature we tested worked well. We'll accept a few glitches for the protection it offers.

SUPER CUSTOMIZABLE: AdGuard is packed with excellent customizable tools to keep you safe, private, and ad-free online. Includes a seven-day free trial and 60-day money-back guarantee.
4. 1Blocker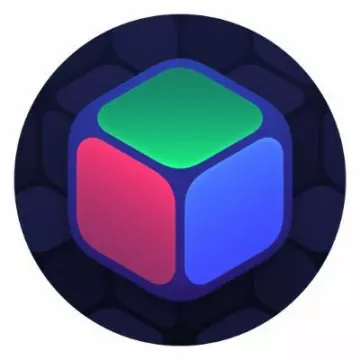 1Blocker is an ad-blocking extension built exclusively for Safari. It's custom-built to block every ad on the browser – and much more.
Pricing

Free version: $0/mth
Premium: $2.99/mth
/year: $14.99/mth

Pros

Blocks 13,000+ types of tracking codes
Built for Safari
Block adults sites from a Mac or iOS device
Easy customization

Cons

Doesn't block every type of ad
Best features require a paid subscription
Doesn't work with Chrome or Firefox
1Blocker goes much further than blocking ads and tracking programs. You can use 1Blocker to block or disable spam, adult sites, cookies, comment sections on websites, and much more. You can even use it to hide your IP address. It's an all-round online privacy tool marketed as a simple ad-blocker.

You can also customize 1Blocker in various ways, so you get the best experience out of the extension for you. This includes individual settings for specific websites or types of ads, allowing some tracking, and even blocking certain types of CSS code from running.

As a Safari-only extension, 1Blocker does have some limitations. It won't block ads on any other browser on your Mac, and it doesn't hide ads or tracking on standalone apps. However, the premium plan is cheap for everything it includes, so if you only use Safari, it's excellent value.

BUILT FOR SAFARI: 1Blocker is a Safari extension packed with more than just ad-blocking tools. It's easy to use, super customizable, and incredibly effective. Includes a 30-day money-back guarantee.
5. Wipr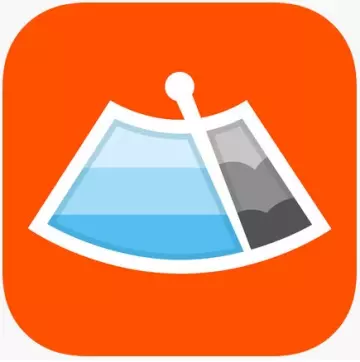 Wipr is another excellent Mac-only ad-blocker. This time, it's a standalone app that also blocks ads on apps and non-Apple browsers (Chrome, Firefox, etc.).
Pros

Dedicated app for iOS and macOS
Ad blocklist automatically updated twice a week
Easy to use
Blocks crypto miners and GDPR pop-ups
Super cheap premium plan

Cons

Not as customizable as other blockers
Wipr is the easiest ad-blocker on this list to set up. It's built to work "straight out of the box" – so there's almost no configuration needed when you first download and open the app. It runs reliably in the background, blocking ads (and much more) with minimal impact on your browsers, apps, or computer.

Aside from ads, Wipr also works against every form of tracking and analytics script we tested, protects your device from crypto mining hijackers, and blocks annoying GDPR pop-ups. You can also block social media widgets and other small annoyances that build up on websites without you noticing.

Wipr updates its "blocklist" of ads automatically twice a week to ensure nothing new slips through. It also creates cool reports with stats on how many ads and trackers it's blocking at any time.

EASY SETUP: Wipr works the second you install it, with almost no configuration needed, and automatically updates to ensure no ads ever break through.
How to install an ad-blocker on Mac
Standalone ad-blocker apps
You can download plenty of excellent Mac ad-blockers as standalone apps. Just follow these simple steps:
Download the ad-blocker app from the App Store. We recommend Total Adblock.
Open the app and configure it for your device.
Restart your browser and any apps that are running.
Done! Say goodbye to annoying ads.
Ad-blocker browser extensions
Every popular Mac browser allows you to install extensions – including Safari, Chrome, and Firefox. To use an ad-blocker as a browser extension:
Visit your browser's extension marketplace and find the ad-blocker (or use a search engine).
Install the ad-blocker extension on your browser. We recommend Total Adblock or AdLock.
Close and restart your browser to ensure the ad-blocker runs correctly.
Hey, presto – no more ads!
Adblocker VPNs
The best Mac VPNs include built-in ad-blockers as part of their security package. Follow these steps to install one on your Mac:
Sign up to a VPN with an adblocker included. We recommend NordVPN.
Install the VPN on your Mac.
Open the app and turn the ad-blocker on.
Connect the VPN's secure servers for an added layer of security.
Restart your browser and any apps you had running.
Finished!
A VPN-ad-blocker combination won't just spare you from annoying and malicious ads. You'll also benefit from state-of-the-art encryption, airtight security protocols, a new IP address that hides your actual location, and much more.
Ad-blocker antiviruses
Many top Mac antivirus tools include ad-blockers in their cybersecurity package. So, aside from enjoying an ad-free internet, you'll also be kept safe from malware, phishing, identity theft, and many other serious online threats.
To get an antivirus-ad-blocker combination, do the following:
Sign up to a Mac antivirus that includes an ad-blocker. We recommend Intego.
Install the antivirus on your Mac computer.
Turn on the ad-blocker and other settings.
Restart your device, browser, and any apps running with ads.
That's it!
Ad-blockers for Mac FAQs
Does Apple allow ad-blockers on its devices?
Yes, Apple has allowed ad-blockers on its devices and the App Store since 2015. You can access ad-blockers for your Apple devices as browser extensions for Safari, Chrome, Firefox, etc., and download them from the App Store.
If you're using an iOS device, we suggest downloading a standalone ad-blocker app from the App Store, like Total Adblock. This means ads will be blocked on your browser and any apps that usually host them (like YouTube and TikTok).
If you're using a MacBook, you can install an ad-blocker as a browser extension. Once again, we recommend Total Adblock or Adlock.
Does AdGuard sell your data?
No, AdGuard does not sell your data.
According to its privacy policy, Adguard does not sell or share user data with third-party advertisers, data brokers, or any other third-party companies. It also does not collect any personal data that could be used to identify individual users, such as your name, phone number, or address.
AdGuard does collect some "non-personal data" to improve its ad blocking software and to provide support. This data includes information about your device and browser and some usage data (number of ads blocked, filters used, etc.). However, this data is collected anonymously and not tied to personally identifiable information.
Why does Safari not block ads?
Like most web browsers, Safari allows ads because they are a significant source of revenue for many websites and content creators that display or host them. Without ads, many websites wouldn't generate enough revenue to operate.
Safari has limited built-in ad blocking tools you can configure to reduce the number of ads you see. Unfortunately, these are focused mostly on spam and malicious ads, and many websites and ad platforms have built tools to bypass them.
If you want a completely ad-free experience, you need to install an ad-blocker for Safari that stops 100% of ads running on the browser. We recommend Total Adblock – it blocks every kind of ad, tracking programs that collect your data, malware, and much more.
How to choose the right ad-blocker for your Mac
You're probably reading this guide because you're tired of banner and video ads clogging up every website you visit. But the best ad-blockers for Mac do much more than just remove these annoyances.
Here's what to look for when choosing one:
Works with Mac browsers: We've only selected ad-blockers that work with Safari, Chrome, Firefox, and other lesser-known Mac browsers.
Blocks every type of ad: The top ad-blockers work against banner ads, pop-ups, pre-roll video ads, and much more.
Stops tracking and analytics: The ad-blockers on this list stop websites and social media apps from harvesting and selling your browser data to advertisers.
Good value: We've only picked ad-blockers with free plans or trials, simple subscriptions, and generous money-back guarantees.
Customization: You'll have complete control over what kind of ads you see, on which websites, and much more.
Extra security tools: As well as blocking ads and trackers, these apps and browser extensions protect you from spam, malware, phishing, and other threats.
Lightweight: Every ad-blocker we've listed works without impacting your Mac's battery, CPU, browser speed, and page load times. In fact, they might speed everything up!
Conclusion
Picking the right ad-blocker for your Mac is essential for sparing yourself from annoying (and potentially dangerous) ads – while also making the internet a nicer experience.
We've chosen the five best, based on strict criteria: they're easy to use, highly customizable, cheap (or even free!), and – of course – block every annoying ad and pop-up. They'll also boost your privacy by blocking intrusive tracking and keep you safer online by monitoring and blocking malware and other viruses.
Thanks to generous free plans, trials, and money-back guarantees, you can try them out risk-free, and decide which is right for you.