If you are a Firefox user who is tired of being bombarded with ads online, you need to tackle the problem head-on. Adverts spoil your online experience by slowing down page load times, taking up screen space, cluttering the layout of pages, distracting you from what you are trying to do, and potentially causing you to engage with malevolent adware designed to link you to phishing sites or malware.
In addition to these annoying ads, many sites are filled with trackers designed to follow you around. These scripts allow marketing firms to personalize ads, which increases your potential vulnerability to their undesirable influence.
As a privacy advocacy organization, we understand your concerns. That is why we have designed this guide to help you block all ads – as well as trackers and scripts that help to send them your way.
How to block all ads on Firefox
The basic method for blocking ads on Firefox is easy, it involves installing specialist privacy-enhancing extensions that prevent ads from loading and block any scripts that allow for tracking.
There are numerous options for script and ad blocking extensions available on the market, which can make picking the best combination a bit confusing. The good news is that, in our opinion, there are three specific extensions that when used in combination do the very best job of preventing ads and tracking.
These add-ons are free, they are trusted, and they are easy to use. That means that you can begin using them right away to block ads and improve your online experience.
How does an ad blocker work in Firefox?
An ad blocker extension is a program that scans all the scripts contained within a web page to quickly compare them against a database of marketing services and scripts known to serve adverts.
By purposely blocking those scripts before they get a chance to load, your browser is kept ad-free.
It also means that pages load faster because there is less junk data to load. Another benefit is lower data consumption, which is useful if you are on a monthly mobile data plan, for example.
Which ad block extension is best for Firefox?
While there are plenty of ad blockers available on the market, at ProPrivacy we recommend that you stick to Adblock Plus. It is extremely efficient at singling-out offending scripts and will block even the most persistent adverts and pop-ups.

We have tested Adblock Plus on a number of websites that usually cause dozens of new tabs to open, and can attest to its proficiency in preventing annoying advertisements and pop-ups.
Best of all, Adblock Plus runs in the background without you needing to do anything. This makes it the perfect tool for beginners looking to block adverts without needing to mess around with confusing settings.
In addition, Adblock Plus is trusted by privacy advocates and is completely free. The extension is available via the official Firefox add-on repository, which means you can install and begin using it right away.
Block unwanted tracking scripts
In addition to serving ads, websites also contain trackers and scripts designed to follow you around the internet. This allows marketing companies to figure out your interests, and it allows them to know when you visit various different websites and services.
This kind of tracking has the potential to create an invasive database about you, and it is a good idea to prevent these advertisers from tracking you as much as possible.
The good news is that there are browser extensions designed to pinpoint and block these unwanted scripts...
uBlock Origin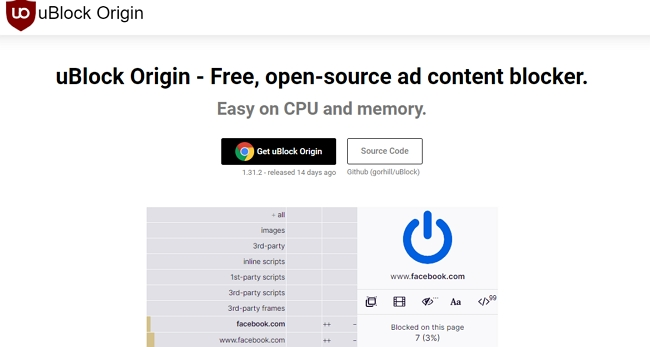 The first extension that we recommend for preventing tracking scripts is uBlock Origin. It is an excellent add-on that constantly tracks and blocks unnecessary scripts from loading.
Due to the way that the extension works, it does sometimes block scripts that you need. This can lead to some confusion the first time you visit some webpages and services service after installing the extension.
Many people end up uninstalling uBlock Origin, which is a real shame because you can easily turn off uBlock Origin on those pages to get them working as usual.
In our opinion, uBlock Origin adds an excellent extra layer of privacy to your online surfing. For this reason, we recommend that you take the time to install the add on – and set your preferences as you go along.
The important thing to remember, is that once you have setup your uBlock preferences for a website, the add-on will remember them. So you only need to whitelist a website once to make it work properly.
To help you out (and to ensure that there is no confusion if you do get an issue) we have explained how to use uBlock Origin below.
Install uBlock Origin add-on for Firefox
Visit websites and online services as you would normally. (You don't need to do anything else for it to function as intended.)
If you visit a page that fails to load or work properly, click the uBlock symbol in the taskbar of your browser


Now, click on the big power button to switch uBlock Origin off on that page.

Finally, refresh the page and it will load as usual.
uBlock Origin does have advanced functions that you can learn to use if you want to. However, learning these is not necessary if you just want to use the extension to gain more privacy and prevent malicious scripts from loading when you surf the web.
Privacy Badger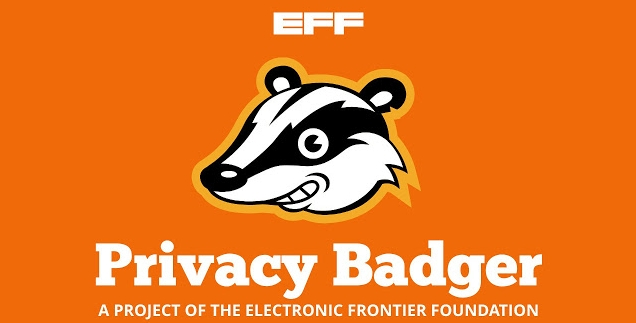 Privacy Badger is a superb extension that was designed by the good folks over at the Electronic Frontier Foundation (EFF). The add-on uses a heuristic approach to locate unwanted trackers and block them. As a result, it acts as a superb second line of defence against unwanted scripts – and it will massively help to bolster your privacy while on Firefox.
Privacy Badger is extremely easy to use, and like uBlock Origin you can disable it on specific pages if it happens to conflict. The application also provides the opportunity for you to designate how it treats each individual tracker, meaning that you have the option to let things through the net if you want to.
The great thing about Privacy Badger is that it will function in the background without the user needing to do anything. This makes it great for non-techy people and beginners.
However, in order to leave no room for confusion, we have provided a short guide below – with instructions on how to install, use, and whitelist specific trackers if you want to.
While on Firefox browser, install the Privacy Badger extension.
When you visit a website, click on the Privacy Badger icon in the taskbar of your browser.
Now select which trackers you want to enable manually by using the slider next to each tracker's name.


Alternatively, if the extension is causing issues for you on a website or page, disable Privacy Badger completely on that website.



For more information about this extension visit our Privacy Badger review.
How to block all ads in Firefox – Conclusion
In this guide, we have shows that blocking ads and the trackers that enable them does not have to be hard work. The apps recommended in this article will do everything for you, allowing you to gain a smooth ad free experience while surfing the web.
If for any reason one of the extensions causes a website to function improperly, we have included an explanation for fixing the issue. We strongly recommend that everybody uses this combination of extensions, because the level of protection and privacy it provides is exceptional.
With that said, please bear in mind that nothing is necessarily perfect. So, while this will give you the best possible ad blocking and anti-tracking protection that we know of, it is possible that some tracking or adverts may slip through the net.
It is also worth remembering that some popular sites rely on advertising to stay afloat. Those sites may ask you to disable your ad block, and after you have installed these three extensions, it is worth remembering that you may need to disable both Adblock Plus and Privacy Badger in order to gain access to the content.