Pricing & Plans
The VortexVPN plan is different to any that we have seen before, instead of charging you for a time period it charges you for the data you use, which we think is quite inventive - of course, this has pros and cons. It comes as no surprise that the more data you sign up for the cheaper it gets. When you download the Android App you do get 250 MB to evaluate it for free. Also, bear in mind that any data you purchase expires after a year - but this is a sufficiently long time we think.

Features
VortexVPN is different from other providers in the fact that it is solely dedicated to bringing the best service for Android users. At the moment they only provide 4 servers in 4 different countries so access is limited but due to their locations, they are quite good for geoblocked services. They boast on their website about compressing webpages to reduce your data usage and this does truly work and surprisingly your data usage is calculated post-compression. Compared to their small size they have a nice well-rounded service as we explain below or you can go and check them out straight away.
Security & Privacy
Unlike most other providers they only provide an OpenVPN encryption service which we do not think should be viewed as a disadvantage as we believe this to be the most secure in any case - and they use a 1024 bit at that!
They are a New Zealand company with their main server in Switzerland so the law has very limited reach on them but they do still log your sign-in and -out times for network statistics but do not monitor any of the network traffic.
The website
They have a very straightforward website that is easy to navigate however we feel that maybe they could include some more detail on services & security and a news page where users can view the development that they are promising.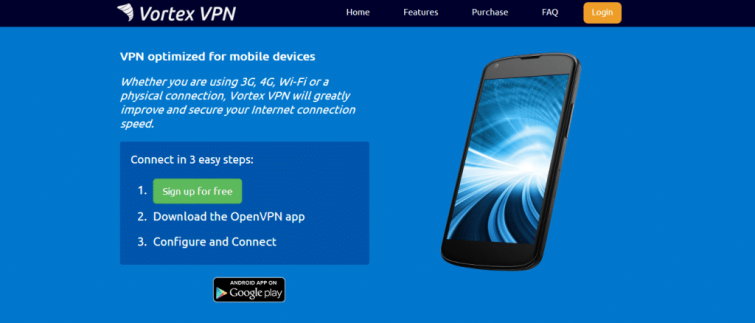 Support
Like with most other small VPN providers, VortexVPN only has a small team and can't provide a full 24/7 support. Their ticket support is very efficient though and we always received a reply within 24 hours from them.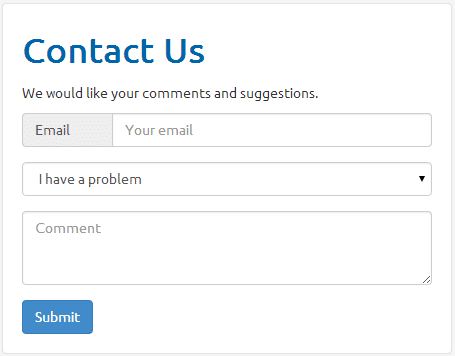 The Process
Signing Up
Signing up for an account is as straightforward as with any other company but the payment can be more of a farce as they only accept BitCoin payments (Card payments to be available in the future).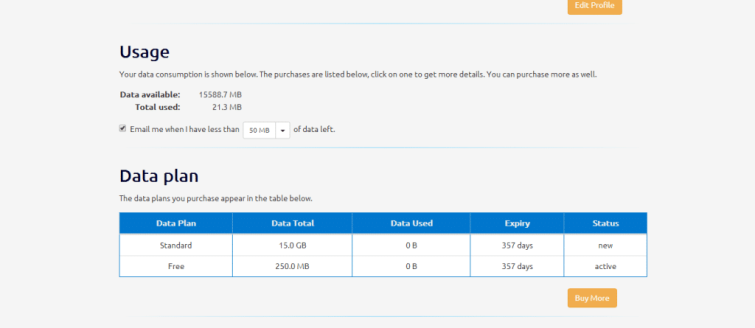 The Android client
Since their main focus is on Android this is the platform we did most of our testing on. The app is straightforward to install and use. There is very little to discuss or inform you of here as all you can do is select a server and connect - simple.
| | | |
| --- | --- | --- |
| | | |
| The app main page | Selecting a server - shows the pings which is a helpful speed indicator | Connected to the Dublin server |
Performance (Speed, DNS and IP Test)
The DNS and IP tests all came back great and the speed tests were very good as the table below shows.
| | |
| --- | --- |
| | |
| No VPN | OpenVPN connection |
Since on their website they say they aim to reduce your data usage and page loading times we carried out a number of web activities with and without the VPN service active (making sure to clear cache and other browsing data in between). During this period we logged our data use and found that indeed with the VPN service active we managed to use reasonably less - this will of course depend on the types of websites you use. We also noticed slightly faster loading times which was also great.
Other Platforms
Unfortunately, we can't discuss a Windows client as there isn't one. Through their website, you can download the OpenVPN configuration files which you can use with a number of devices and they do walk you through how to set it up with the OpenVPN software (on iOS, Linux and Windows) - which we have done.
Performance (Speed, DNS and IP Test)
Though they optimize it for Android we gave it a speed test on Windows anyway. We were a bit surprised and disappointed with the results compared to Android but it still worked well. The image compression they use was much more visible and annoying on a larger screen though (we did test it on a tablet too and that was bearable).
| | |
| --- | --- |
| | |
| No VPN | With OpenVPN software |
Conclusion
We liked
Simple App
Great speeds on Android
Reduced network usage
Free trial
We weren't so sure about
Using it on other platforms
Speed of customer service
Can't adjust compression rate
We hated
Though not so great on PC platforms, overall we found VortexVPN to be a great service if you are looking for a dedicated Android VPN provider that reduces your data use and increases battery life.
0 User Reviews
Leave a Review
Thanks for your review!