VPNs that work with GitHub have been increasing in popularity since the US government imposed sanctions to block the online repository hosting service in certain nations. If you live in Iran, Syria, Crimea, or Cuba, you will need a VPN to access GitHub. In this guide, we'll show you the best VPNs that can unblock Github wherever you are.
The best VPNs for Github at a glance
With the right VPN you can unblock GitHub to access vast amounts of useful source code. But, before we recommend using any VPN with Github, we first make sure it can offer:
Good levels of privacy & security
Fast servers located in key countries
Competent customer support
Good value for money
Only VPNs that meet the above criteria are eligible for our recommended Github VPNs list. So, no we've covered what we're looking for, let's take a closer look at our top picks.
The best VPNs for Github | In-depth analysis
Why is GitHub blocked?
GitHub is a US-based company and for this reason, it is required to comply with US export laws. As a result of previously imposed trade restrictions, GitHub has had to block certain parts of its website from being accessed in sanctioned countries.
GitHub is aware of the harm that this is causing developers in those countries, and its CEO Nat Friedman has explained that the source code repository has gone to great lengths to ensure that it has done no more than what is required by US law.
Despite this, there are ongoing blocks occurring in quite a few places around the world - notably Cuba, Iran, Syria and Crimeria.
Why it's important to unbock GitHub
GitHub is a formidable resource that any software developer can use to publish code or find open-source code that might be useful to them. The value of open source code is that anybody can use it without paying a license fee.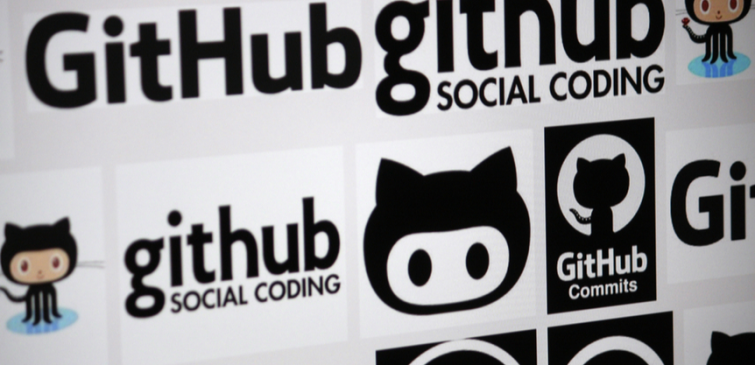 This is immensely useful when resources are limited, and open source code allows organizations to share the load and build on hardware and software that has already undergone rigorous development.
Since the sanctions began, software developers living in Iran, Syria, and Crimea have begun experiencing problems and have been unable to access the accounts where they publish code. In addition, access to many valuable private repositories has been restricted, though much of the open-source code is still available according to GitHub.
How does a GitHub VPN work?
Once you have selected one of the VPNs from this article, you can easily unblock GitHub to access all of its contents. However, to help you out, we have detailed the steps you need to take to get GitHub working again:
Select a VPN for GitHub. We recommend ExpressVPN because it has servers where you need them for accessing GitHub.
Click on the link and subscribe to the VPN of your choice.
Download and install the VPN software.
Connect to a server in a nearby country where GitHub is still available.
If you are new to VPNs you can check out our VPN beginner's guide.
Is it legal to use a GitHub VPN?
GitHub has gone on the record to state that people in sanctioned countries "are prohibited from using IP proxies, VPNs, or other methods to disguise their location when accessing GitHub.com services."
However, it is hard to see how GitHub will actually enforce these rules. It seems likely that it will not and that accessing GitHub with a VPN will be easy and will not get you in any trouble.
It is worth remembering that the nation you are living in does not care if you access GitHub, these blocks are due to US sanctions. Thus, you will not be doing anything illegal where you live by accessing GitHub.
GitHub VPN considerations
Because Iran blocks VPNs, it may be necessary to use VPN obfuscation to access GitHub from within Iran. Obfuscated servers stop VPN traffic being detected by the ISP, and as a result, they can't block or bandwidth throttle your traffic.
The best thing to do is to test the VPN from this guide that you prefer; they all have a money-back guarantee so you do not need to worry.
However, if you know that your ISP blocks VPNs, or if you have trouble using one of the VPNs we have recommended, you will need to use the obfuscation feature. And, if the VPN you have subscribed to does not have obfuscation (check with customer support); you will need to get your refund and subscribe to one of the VPNs that has it.
Now that we have covered all you need to know about unblocking Github with a VPN, let's review our top picks: