VPNs that work with GitHub have been increasing in popularity since the US government imposed sanctions to block the online repository hosting service in certain nations. If you live in Iran, Syria, Crimea, or Cuba, you will need a VPN to access GitHub. In this guide, we'll show you the best VPNs that can unblock Github wherever you are.
The best VPNs for Github at a glance
With the right VPN you can unblock GitHub to access vast amounts of useful source code. But, before we recommend using any VPN with Github, we first make sure it can offer:
Good levels of privacy & security
Fast servers located in key countries
Competent customer support
Good value for money
Only VPNs that meet the above criteria are eligible for our recommended Github VPNs list. So, no we've covered what we're looking for, let's take a closer look at our top picks.
The best VPNs for Github | In-depth analysis
ExpressVPN is the best VPN for Github. It offers necessary "stealth" tech if it's required and unblocks services like Netflix (and even works in China). So it should have no trouble with Github.
Pricing

12 months + 3 months FREE + Backblaze backup: $6.67/mth

49% OFF

6 months: $9.99/mth
1 month: $12.95/mth

Available on

Windows
macOS
iOS
Android
Linux

Unblocks

Netflix
iPlayer
Amazon Prime
Hulu
A highly professional no-logs VPN service ExpressVPN innovated many of the features now considered standard for top-tier VPN providers. This includes a 30-day money back guarantee and professional 24/7 Live Chat support.

ExpressVPN's apps offer great technical security, and we are impressed by the company's move to RAM-only servers that prevent logs from persisting after a reboot. It is also great for unblocking a wide range of streaming services, including US Netflix.

One thing that ExpressVPN is famous for its ability to unblock the internet for users in China, something that should also be useful for users in other countries where Github is blocked. It even has a .onion Tor address, allowing you to sign up for the service and download its apps even if the website is blocked in your country.

NordVPN is the best mid-range VPN for GitHub. A zero-logs service with thousands of servers to choose from and impressive unblocking power, with affordable subscriptions and sleek apps, as well as a 30-day money-back guarantee.
Pricing

NordVPN Special Deal - 24 months: $3.29/mth

73% OFF

24 months: $3.99/mth

67% OFF

12 months: $4.99/mth

59% OFF

1 month: $11.99/mth

Available on

Windows
macOS
iOS
Android
Linux

Unblocks

Netflix
iPlayer
Amazon Prime
Hulu
NordVPN is one of the industry's main players – and with top-notch encryption and a bevvy of security features, it's not hard to see why. Users can keep their browsing sessions secure and free from third-party tracking with OpenVPN encryption, and the IKEv2 and NordLynx protocols are also available, providing a speedy alternative for folks looking to optimize their download speeds.

The service is also a great pick for avid streamers who want access to all of the most in-demand streaming platforms, as well as local sites and services, and I've always been able unblock geo-restricted content via Netflix and BBC iPlayer with ease. Plus, NordVPN's fleet of servers (in 60 countries) means that it's possible to unblock sites like GitHub in just a few clicks! For an additional layer of protection, or to bypass irritating VPN blocks, NordVPN also offers dedicated obfuscated (stealth) servers.

You can try NordVPN for yourself with its 30-day money-back guarantee, and reach out to an expert customer service team 24/7.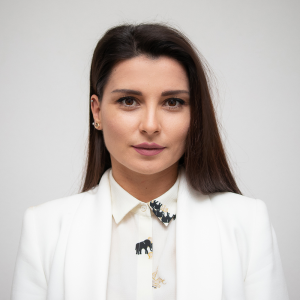 Tested by Danka Delić

The cheapest Github VPN on our list. At $2.49 per month, this VPN is perfect for unblocking Github on a budget, with useful features like 2 obfuscation modes and Smart DNS
Pricing

24 months + 2 months FREE: $2.3/mth

83% OFF

12 months: $3.99/mth

70% OFF

1 month: $12.95/mth

Available on

Windows
macOS
iOS
Android
Linux

Unblocks

Netflix
iPlayer
Amazon Prime
Hulu
Surfshark gives you a lot of VPN for your money, so its always surprises us how little money it costs!

Based in the British Virgin Islands, Surfshark is a no logs VPN service that offers great technical security, a Smart DNS service, split tunneling, static IP addresses, DNS ad-blocking, multihop VPN, and more. It's also great at unblocking a huge range of streaming services.

If Github is blocked where you are then Surfshark's Camouflage and NoBorders obfuscation modes should help you to access it.

VyprVPN is great for Github because it's packed with stealth tech features. What's more, it owns its own server network, which does wonders for privacy and security.
Pricing

24 months + 12 months FREE: $1.81/mth

86% OFF

12 months + 6 months FREE: $2.5/mth

80% OFF

1 month + 1 month FREE: $6.47/mth

50% OFF

Available on

Windows
macOS
iOS
Android
Linux

Unblocks

Netflix
iPlayer
Amazon Prime
Hulu
Thanks to owning its CDN server network, VyprVPN was always ahead of the game when it comes to performance and security. A move to Switzerland and a full third-party audit of its no logs claims means that it is now also a very privacy-friendly option.

VyprVPN offers over 700 servers in over 70 countries,a 30-day money back guarantee, 24/7 customer support, and all the other bells and whistles you expect from a major VPN provider. It is particularly known, however, for its Chameleon stealth technology, which should be able to unblock Github, wherever you are.

IPVanish is a good value VPN that works with Github. It's a first-rate VPN service with XOR encryption to defeat censorship and other useful features like split-tunneling and SOCKS5 proxy built-in.
Pricing

12 months + FREE VIPRE Antivirus: $3.99/mth

64% OFF

3 months: $5.32/mth

51% OFF

1 month: $10.99/mth

Available on

Windows
macOS
iOS
Android
Linux

Unblocks

Netflix
Amazon Prime
Hulu
Like VyprVPN, this large US-based VPN service uses its own server network for improved speed and security. You can connect up to 10 devices to the service at once, there is 24/7 Live Chat support, and you can ask for a refund up to 30-days after purchase.

Users will also appreciate nifty features such as split-tunneling and access to a SOCK5 proxy. If Github is blocked for you, IPVanish's XOR encryption features scrambles the VPN protocol, making it hard to detect. This makes IPVanish effective at unblocking sites such as Github.
Why is GitHub blocked?
GitHub is a US-based company and for this reason, it is required to comply with US export laws. As a result of previously imposed trade restrictions, GitHub has had to block certain parts of its website from being accessed in sanctioned countries.
GitHub is aware of the harm that this is causing developers in those countries, and its CEO Nat Friedman has explained that the source code repository has gone to great lengths to ensure that it has done no more than what is required by US law.
Despite this, there are ongoing blocks occurring in quite a few places around the world - notably Cuba, Iran, Syria and Crimeria.
Why it's important to unbock GitHub
GitHub is a formidable resource that any software developer can use to publish code or find open-source code that might be useful to them. The value of open source code is that anybody can use it without paying a license fee.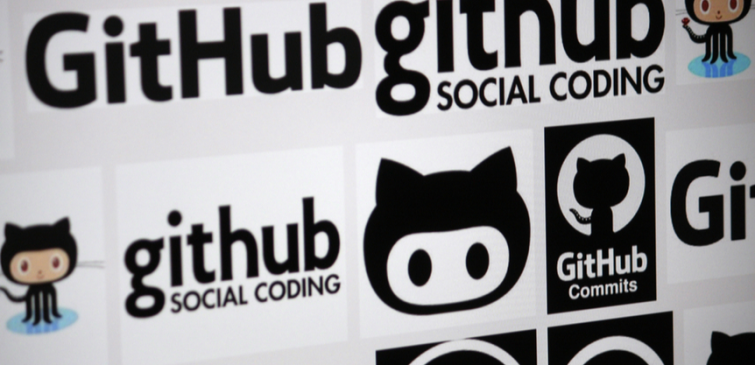 This is immensely useful when resources are limited, and open source code allows organizations to share the load and build on hardware and software that has already undergone rigorous development.
Since the sanctions began, software developers living in Iran, Syria, and Crimea have begun experiencing problems and have been unable to access the accounts where they publish code. In addition, access to many valuable private repositories has been restricted, though much of the open-source code is still available according to GitHub.
How does a GitHub VPN work?
Once you have selected one of the VPNs from this article, you can easily unblock GitHub to access all of its contents. However, to help you out, we have detailed the steps you need to take to get GitHub working again:
Select a VPN for GitHub. We recommend ExpressVPN because it has servers where you need them for accessing GitHub.
Click on the link and subscribe to the VPN of your choice.
Download and install the VPN software.
Connect to a server in a nearby country where GitHub is still available.
If you are new to VPNs you can check out our VPN beginner's guide.
Is it legal to use a GitHub VPN?
GitHub has gone on the record to state that people in sanctioned countries "are prohibited from using IP proxies, VPNs, or other methods to disguise their location when accessing GitHub.com services."
However, it is hard to see how GitHub will actually enforce these rules. It seems likely that it will not and that accessing GitHub with a VPN will be easy and will not get you in any trouble.
It is worth remembering that the nation you are living in does not care if you access GitHub, these blocks are due to US sanctions. Thus, you will not be doing anything illegal where you live by accessing GitHub.
GitHub VPN considerations
Because Iran blocks VPNs, it may be necessary to use VPN obfuscation to access GitHub from within Iran. Obfuscated servers stop VPN traffic being detected by the ISP, and as a result, they can't block or bandwidth throttle your traffic.
The best thing to do is to test the VPN from this guide that you prefer; they all have a money-back guarantee so you do not need to worry.
However, if you know that your ISP blocks VPNs, or if you have trouble using one of the VPNs we have recommended, you will need to use the obfuscation feature. And, if the VPN you have subscribed to does not have obfuscation (check with customer support); you will need to get your refund and subscribe to one of the VPNs that has it.
Now that we have covered all you need to know about unblocking Github with a VPN, let's review our top picks: