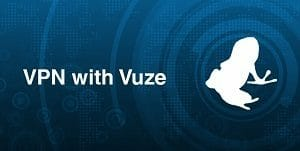 One of my favorite Vuze features is the ability to bind it to your VPN interface so that downloads stop if your VPN connection drops.
But I am putting the cart before the horse!
Let's first check out our top Vuze VPN recommendations, and how to use Vuze securely for torrenting.
Is Vuze Safe?
Vuze is a granddaddy of BitTorrent clients. It is no longer open source, and it creaks somewhat under the weight of its myriad features. But who said a shedload of features is necessarily a bad thing? Most torrenters will never use all the tools available, but there is really almost nothing Torrent-related that Vuze can't do!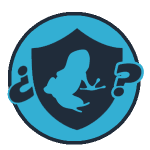 However, if you download using the Vuze torrent client, then you really should use a VPN for your own protection.
Best Vuze VPN Services
Vuze Torrenting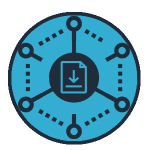 Vuze torrenting uses the BitTorrent protocol to "download" files.
Instead of being stored on a centralized server from which you download, torrented files are shared among many other BitTorrent users. Popular files can easily be shared among hundreds of users in this way.
So when you "download" a torrent file, you are really sharing pieces of that file with anyone else also downloading or sharing the file. A potentially nasty side-effect of this is that all these "peers" can see your IP address (and you can see theirs).
Here in Vuze, I can easily see the IP addresses of everyone else who is sharing the same file as me!
Thankfully, using a VPN will protect you from this.
Protect Your Privacy
Using a VPN creates an encrypted connection between your computer and a VPN server run by a VPN provider. This VPN server then acts as a proxy, sitting between you and the internet.
For a full discussion on the benefits it provides, check out my VPNs for Beginners guide. With P2P, however, the key points are:
Your Internet Service Provider (ISP) cannot see what you get up to on the internet, as all data that passes between your computer and the VPN server is encrypted. It means that your ISP cannot see that you are torrenting, or indeed, what you are torrenting.
Anyone watching from the internet (such as other torrenters) will see the IP address of the VPN server, not your real IP address. In other words, using a VPN hides your real IP address.
For further discussion on general issues relating to VPNs and torrenting, please check out our favorite best VPN for Torrenting guide.
How to Use Vuze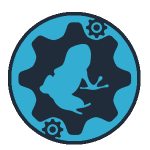 Vuze costs nothing to download
, and the free version offers all the features you will likely ever need from a torrent client, although it does display some ads.
A premium version is also available for USD 29.90 per year (at time of writing this is discounted to $9.90 per year). It removes the ads and provides built-in anti-virus scanning, a DVD burner, and "play now" support (similar to Popcorn Time, See our popcorn time VPN guide for more). It is, admittedly, pretty funky!
Note that when first installing Vuze you should take care to read the setup blurb because by default Vuze will install a number of browser add-ons and other stuff from its partners that you probably don't want. As long as you pay attention, however, you can opt out all the crapware.
Although it offers a ridiculous number of features, at heart Vuze is a traditional BitTorrent client and will, therefore, be familiar to anyone who has ever torrented before. If you have never downloaded using the BitTorrent protocol, here is a quick rundown of how it works:
Download and install Vuze.
Ensure you have a VPN running (this is optional but strongly recommended).
Visit a BitTorrent website. These websites host links to torrent files and magnet links. You can browse for content that interests you, or search for something specific. Many websites include user-reviews of torrents, which can help you pick good ones. If your ISP blocks torrent sites, by using a VPN for torrenting you can unblock services like pirate bay.
When you have found the content you want, simply click on its torrent link or magnet link. The torrent will open in your BitTorrent client and begin downloading.
When the download is 100% completed, enjoy!
Unlike the desktop client, the excellent Android app is lightweight and ad-free. A pro version is now available via in-app purchase (about $4), but I have been unable to determine what features this adds (and am too skinflint to shell out the money to find out!).
The mobile version of Vuze works in exactly the same way as the desktop versions.
Seeding
BitTorrent is a decentralized file-sharing platform. For it to work, users share files with other users. This happens while you download a file, but it is considered good form to leave your BitTorrent client open after you have finished downloading a file to benefit other users.
It is known as seeding, and it is considered proper netiquette to seed to a ratio of at least1:1 (that is, upload for other users the same amount of data as you download).
Vuze clearly displays the seed ratio of downloaded files. Note that ProPrivacy.com does not condone copyright infringement. The legal torrents shown above downloaded from Public Domain Torrents.
Vuze VPN Setup
To protect yourself with a VPN when using Vuze you just need to run the VPN software before and during your Vuze session.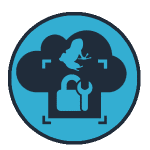 There is always a danger, however, that the VPN will disconnect in the middle of a download session. This occasionally happens with even the best VPN services. If you have left your computer unattended while downloading, this can result in your real IP address being exposed for perhaps hours at a time.
Fortunately, there are a couple of solutions to this problem…
Use a VPN Kill Switch
More and more VPN providers now offer a VPN kill switch with their custom software. These either monitor your internet connection and shut it down when they detect a VPN dropout or use firewall rules to prevent any internet traffic from leaving your computer outside of your VPN connection.
The second kind of kill switch is more secure and also doubles as DNS leak protection. But any kill switch is better than none.
I have not yet seen a custom mobile app that features a kill switch per se., but the OpenVPN for Android app can be set up to work as a kill switch.
For more information on all of the above, please see here.
Bind Vuze to Your VPN Interface (Windows, macOS, and Linux)
One of the best features of Vuze is that you can you can bind it to your VPN interface. It prevents Vuze from downloading or uploading anything outside your VPN connection. It means that if your VPN connection drops (or you forget to turn it on), you will stay safe.
Make sure that your VPN connection is active, then in Vuze go to Tools -> Options -> Mode and select 'Advanced' under 'User Proficiency.'
Then go to Connection -> Advanced Network Settings and look through the list for your VPN connection. In Windows these are:

PPTP, L2TP or IKEv2 – WAN Miniport
OpenVPN – TAP-Windows-Adapter V9
My OpenVPN connection in Windows is using the eth6 interface. Make a note of the interface name.
On Macs, the VPN interface name is always called utun1, while in Linux it is tun0.

Go to the top of the list and enter the interface name in the "Bind to local IP address or interface" dialog box.
Head down to the bottom of the list and check "Enforce IP bindings even when interfaces are not available…"
Click Save and exit Options.
A little routing icon at the bottom of the Vuze client should now show green to let you know everything is working correctly.
If you disconnect from your VPN, the icon will turn red, and all torrent downloads will come to a stop.
Vuze With VPN: Conclusion
Although no longer the only BitTorrent client that can be bound to the VPN interface (qBitTorrent does this too), this feature means that Vuze is still one of the best BitTorrent clients for VPN users around. And as I have discussed, if you are a BitTorrent user but not a VPN user, you're quite frankly mad!