Almost 60% of viewers in the US have access to Netflix, a study has found. That represents almost 50 million subscriptions. However, this isn't quite the monopoly it seems, with many younger viewers subscribing to multiple platforms.
Subscription video on demand (SVOD) services such as Netflix have long been predicted to be the death of live TV. Sure enough, online streaming services have recently been held responsible for a decline in cable television subscriptions.
New research has found that, of those viewers with access to both live TV and Netflix, one in five use the streaming provider as their platform of choice. That's growth of 4% over the last 12 months. Interestingly, this trend appears to be generational. When the report isolated viewers aged 16 to 24, the figure jumped to 50%.
The research suggests that younger viewers are 'cutting the cord,' or cancelling paid live TV subscriptions, in favour of SVOD in far greater numbers than older generations.
This could be a result of the hugely successful original content from industry leaders Netflix and Amazon. The Marvel 'Defenders' series from Netflix and 'The Man in the High Castle' from Amazon are two prime examples.
Most non-original content is geo-restricted, so many Netflix subscribers are using a VPN for Netflix in order to access content that is currently blocked in their region.
Although Netflix, with 100 million worldwide subscriptions, looks to be running away the crown, younger viewers don't have the brand loyalty many cable providers have enjoyed in the past. Increasing numbers of millennials are subscribing to multiple platforms. So, who are these challengers to the reign of Netflix, and how serious are their claims?
Amazon Prime Instant Video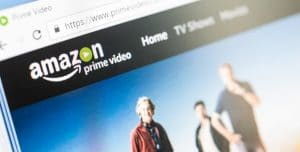 Amazon keeps a pretty tight lid on its subscription figures. Estimates for global viewers hover around 80 million. However, as access to Amazon video comes included with Prime membership, it is unclear how many users actually use the service.
Headline shows include the smash-hit sci-fi thriller 'The Man in the High Castle,' while Amazon is also the new home of Jeremy Clarkson and friends' 'The Grand Tour.'
Although Amazon Prime Video is available globally, much of its content, like that of Netflix, is available only in certain regions. It's easy enough to access this geo-blocked content, however - simply take a look at our amazon prime VPN guide.
A full Amazon Prime subscription costs $99 for those in the US, or £79 for UK customers. Access to Amazon Prime Instant Video alone costs $10.99 in the US and £5.99 in the UK.
Hulu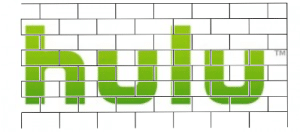 Home of the hugely popular adaptation of Margret Atwood's 'The Handmaid's Tale,' Hulu has benefited from the recent growth in the SVOD market. It now boasts 12 million subscribers worldwide. In a 2016 survey in the US, 23% of respondents reported paying for a Hulu account.
Perhaps Hulu's biggest draw is the availability of network shows 24 hours after they air on live TV. Like Netflix and Amazon Prime Video, the platform has an impressive track record of original content, headed up by 'The Handmaids Tale' and rom-com series 'Casual.' In an unlikely alliance, Hulu has also just revealed it will stream HBO titles on it platform.
Despite its 12 million subscribers, Hulu is only available to viewers in the US and Japan. There have been rumblings about a global expansion for Hulu, but until then the only way viewers from around the world will be able to use the service is with a Virtual Private Network (VPN). So, if you want a VPN that works with hulu, see our hulu VPN guide.
For access to Hulu, customers can choose from two pricing systems. The base package, which includes adverts, costs $7.99 per month. This rises to $11.99 for the commercial-free package. Customers can also add Showtime to their subscription for an extra $8.99 per month, HBO for $14.99, and Cinemax for $9.99.
HBO NOW and HBO GO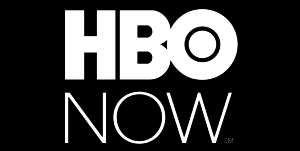 Although the HBO network had over 120 million subscribers last year, its on demand service had only 2 million viewers. While this seems low, outside the top three of Netflix, Amazon, and Hulu, HBO is leading the pack.
HBO's biggest success has undoubtedly been Game of Thrones. However, it has a long history of producing blockbuster television shows. Currently 'Westworld,' 'The Thick of It,' spin-off 'Veep,' and 'Last Week Tonight' with John Oliver are among its biggest attractions.
HBO NOW will set customers back a flat rate of $15 per month. HBO GO, on the other hand, is only available with an HBO satellite subscription.
Unfortunately, without a VPN, HBO NOW is only available to US viewers. As such, if you want to catch some of the most critically acclaimed TV around, we recommend visiting our list of the five best VPNs for HBO GO and HBO NOW.
Image Credit: pixinoo/Shutterstock.com