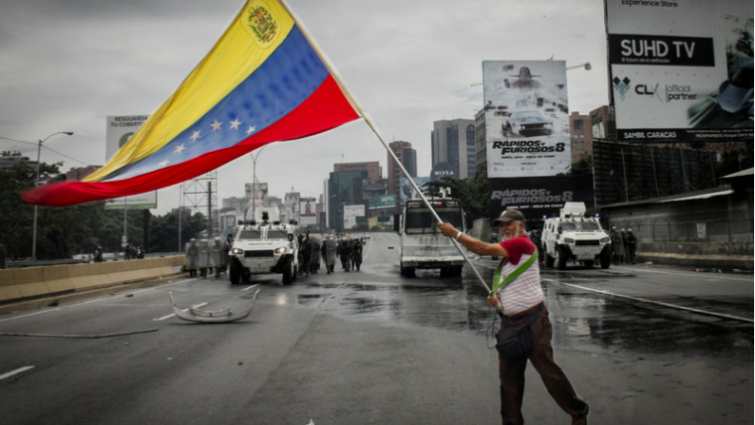 The Netblocks Internet Shutdown Observatory is reporting major internet disruptions in Venezuela amid growing political tension and civil unrest around the legitimacy of Nicolas Maduro's presidency.
The report suggests that they have targeted social media services such as Facebook and Instagram and other essential services including Google Search and YouTube. Android mobile servers are also being disrupted according to the Netblocks report.
Confirmed: Major Internet disruptions in #Venezuela amid protests; YouTube, Google search and social media knocked largely offline #KeepItOnhttps://t.co/ZMKgc4SU81

— NetBlocks.org (@netblocks) 23 January 2019
This latest disruption comes closely on the heels of reported internet disruptions affecting Twitter and Instagram in the country on the 21st of January and affecting Wikipedia on the 12th of January. According to technical investigation those disruptions resulted from targeted filtering, a type of internet censorship where specific websites or internet services have their access blocked within certain countries or jurisdictions.
The Netblocks report states that: "the cause of the latest outages remain unclear but are consistent with previous internet restrictions in the country. The outages have been widely reported by users and the incidents come as Venezuelans are out on the streets protesting."
During times of protest and social conflict, the free flow of information and online communication is of critical importance. This apparent disruption of critical online communication tools presents very serious human rights concerns. The inability for those on the ground to effectively communicate with each other and properly disseminate information regarding what is going on could have potentially dire consequences.
Many Venezuelans will likely turn to virtual private networks (VPN) to bypass the targeted filtering of internet services in the country. A VPN will route the user's internet traffic through a remote location in a different country, circumventing any attempted censorship by the Venezuelan government and allowing citizens to communicate freely.
---
The most secure VPN services will also protect their users' internet communications via military-grade encryption protocols. The ability to bypass government-induced internet censorship is always important but is especially important during times of social unrest.