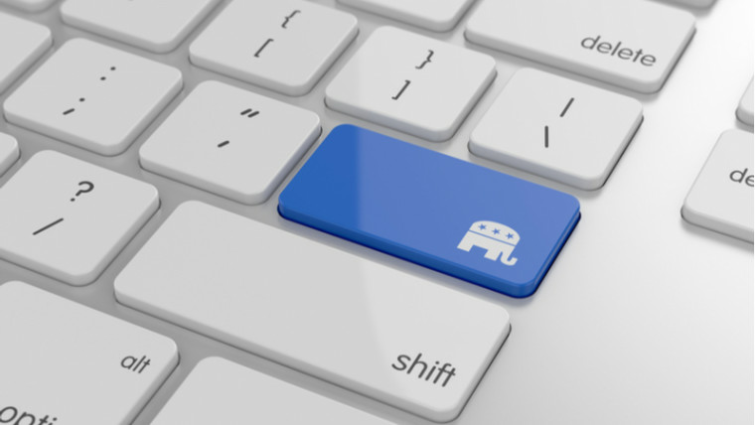 The email accounts of four top Republican campaign aides were compromised and monitored by an unknown party for months, Politico reported this week. At this time, very little is known about who initiated the hack or for what purpose, and the investigation is still ongoing.
The four senior campaign aides targeted all work for the National Republican Congressional Committee (NRCC). The NRCC is the committee that works to elect Republicans to the United States House of Representatives. The hack was originally discovered in April by a team of security experts on retainer by the NRCC, but it is unclear as to how long the attackers had access to the emails. Politico reports that the emails were likely monitored for a period of several months and that thousands of emails were potentially accessed by the hackers.
So little was known of this months-long incident that top Republican leaders in the House of Representatives, including Speaker Paul Ryan, Majority Leader Kevin McCarthy, and Majority Whip Steve Scalise were unaware of the hack until Politico approached the NRCC for additional information on Monday. Investigators are intent on keeping the hack tightly under wraps while the investigation is active, working round the clock to find out who was behind the hack and why.
So far, none of the emails have been made public, and as far as we know, no members of the NRCC have been threatened with exposure by the hackers, despite the recent high profile 2018 midterm election campaigns.
At present, little to no information is being disclosed to the public about the cyber attack. Ian Prior, a former NRCC operative said in a statement to Politico, "The NRCC can confirm that it was the victim of a cyber intrusion by an unknown entity. The cybersecurity of the Committee's data is paramount, and upon learning of the intrusion, the NRCC immediately launched an internal investigation and notified the FBI, which is now investigating the matter. To protect the integrity of that investigation, the NRCC will offer no further comment on the incident."
This incident comes at a time when cybersecurity is at the forefront of political consciousness, especially during major election cycles. Just like the Democratic National Committee email leak during the 2016 presidential campaign, this year's RNCC hack highlights the fact that outside entities still have the ability to infiltrate the networks of top political targets. Unless political organizations and politicians themselves take the proper initiatives to ensure that their systems are fully secure, then we can expect these types of incidents to continue.
If this story has made you reconsider your own online security, why not take a look at our best VPN services page for more information.