Privacy advocates from across Europe have called for a total ban on facial recognition for mass surveillance because of human rights concerns.
Signed by over 55 rights groups working on the continent, their open letter builds on previous calls for tougher restrictions on biometric technology.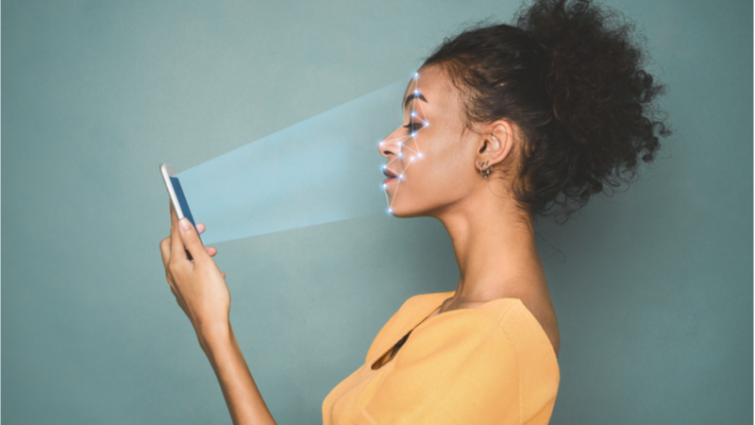 Why was the letter sent?
The open letter signed by these advocacy groups is addressed to Didier Reynders, the European Commissioner for Justice, ahead of new AI proposals that are set to be unveiled by the bloc's leaders on the 21st of April.
This letter builds on another open letter sent in January ago that called for multiple 'red lines' to be drawn in the sand when it comes to AI proposals, as well as another signed by 116 MEPs expressing their desire to see this technology regulated that was made public this month.
Further pressure comes from the more than 43,500 EU citizens calling for a ban on facial recognition through the European Citizens' initiative.
What does the letter say?
In the letter, the EDRi argues that current legislation is insufficient for protecting the fundamental rights and freedoms of citizens in relation to AI.
Currently, regulations surrounding the processing of biometric data are part of GDPR law. But the group claims that this is not rigidly enforced, nor has it stood up well against exemption requests, which are used by private entities to circumvent the law.
The EDRi's first demand, therefore, is a legal ban that builds on existing prohibitions under GDPR, which has proved a leaky framework when it comes to AI ripe for exploitation by EU member states with creeping surveillance aims.
The group is asking for a "specific EU legal instrument" to ensure that facial recognition technology and other tools used for mass surveillance aren't deployed at all. The ban, they say, should be "without exceptions".
The EDRi is also calling for marginalized and under-represented groups to be considered when legislation is drawn up.
What is the EU's position?
The EU seemed to make its position on this type of technology known last year when they released a white paper that seemed to hint that the bloc was considering banning facial recognition technology altogether.
But biometric technology – particularly facial recognition technology – is already being used in a number of EU countries.
Last month, Politico reported that Didier Reynders revealed the commission was already thinking about greatly restricting the use of high-risk AI technology in public places – but with some expectations.
He then seemed to suggest that these 'exceptions' – which include things like terrorist attacks, where time is scarce – seldom occur, and that the rest of the legislation essentially constitutes a real ban.
How has EDRi responded?
EDRi Head of Policy Diego Naranjo said shortly after Reynders' statement that he was "disappointed that the European Commission continues to make the claim that the existing EU legal framework for biometrics is sufficient to protect people from intrusive and discriminatory public facial recognition".
He continued, "despite the Justice Commissioner's worrying statement that he sees fundamental rights as something to be balanced with promoting technology development, we reiterate that European businesses can innovate without undermining people's rights and freedoms".
After the most recent letter was published, more EDRi members took to the press to highlight the opportunity the EU has to lead the way:
We are at an important tipping point where we could actually prevent a lot of future harms and authoritarian technology practices before they go any further. We don't have to wait for huge and disruptive impacts on people's lives before we stop it. This is an incredible opportunity for civil society to interject, at a point where we can still change things
Tipping point
The EDRi is right – we are at a tipping point in the development of artificial intelligence where we could still put down rules and regulations to protect the fundamental liberties of those the technology is being used on or applied to.
Playing regulatory catch-up with things like social media has already caused legislative bodies around the world enough problems, and AI is arguably moving at a much faster pace. It's already being tried, tested, and rolled out both inside and outside the EU.
If left unregulated, the spectrum of negative impact this technology could end up having is incredibly broad. A wider, deeper prohibition would negate a lot of harmful activity before it's too late.