Campaigners in the UK are calling for ministers to be prevented from sending disappearing messages on apps like Signal and WhatsApp. According to campaign groups, disappearing messages are undemocratic and harm transparency and accountability – both of which are essential for public trust.
The campaigners have prepared a judicial review following the introduction of a disappearing message feature on WhatsApp in November 2020. According to campaigners, huge numbers of ministers use the app and the feature permits them to set messages to be deleted automatically after seven days, at which time the app removes those important messages from both the sender's and recipient's devices.
According to UK activists and legal specialists, the British public is at risk because politicians and their special advisors could be using the feature to avoid accountability by removing the potential for messages to be reviewed and archived as they are meant to be.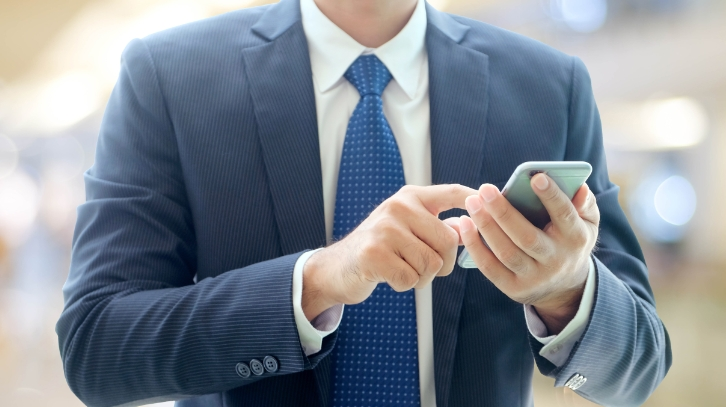 A matter of public interest
In 2011, the Information Commissioner's Office ruled that government emails are protected by existing information laws, meaning that they are part of the public record and can be subjected to freedom of information requests.
That decision followed revelations that Michael Gove and his special advisors, which at the time included Dominic Cummings, had been conducting government business via private email accounts to conceal their conversations.
Now, legal campaigners fear that the use of WhatsApp by a growing number of ministers – for the purposes of engaging in official business – is resulting in heightened levels of secrecy and growing difficulty in enforcing freedom of information laws. Campaigners argue that this is resulting in an inability to properly track the government decision-making process.
Richard Ovenden, president of the Digital Preservation Commission and Bodley's Librarian at the University of Oxford says that the use of disappearing messages also has the potential to negatively affect future historical records by leaving ministerial messages "unable to be scrutinised by the public who they are employed to serve."
Legal requirements
In their legal challenge, campaigners and historical archivists will highlight that legislation in place since 1958 does not distinguish between messaging formats. As a result, all communication of government business is of equal importance and cannot be destroyed either manually or automatically.
Cori Crider, director of the legal campaign group Foxglove commented:
"It's not appropriate to conduct government business on disappearing-message platforms.
"The basic point is that privacy is for the citizen and transparency is for the government. This government is amassing more and more data on all of us and we have less and less information on them. That has the democratic bargain exactly backwards."
Crider will lead the legal challenge against the government on behalf of the Citizens – a collective of professionals and academics which includes journalists, technologists, academics, filmmakers, creatives, and lawyers. A Citizens spokesperson said:
"Government business is being conducted under a cloak of secrecy enabled by the tech platforms. We desperately need to challenge what we believe is a clear breach of the law on behalf of both Britain's investigative journalists and its future historians."
That the British government is pushing for backdoors into encrypted messengers while also simultaneously exploiting those tools to conceal official business from the public record reveals just how out of touch the government is with fundamental democratic principles.
It is vital that the government protects the public's right to privacy while ensuring that public servants are held to the highest levels of accountability, and we encourage anybody who supports this legal action to donate to the forthcoming crowdfunding campaign.