Vietnam is a country that has enjoyed a rapidly growing economy since the mid-1980s. According to PricewaterhouseCoopers, the country may be the fastest-growing of the world's economies. Despite enjoying relative economic stability, citizens are subject to an extremely harsh social and political landscape.
According to Freedom House's " Freedom in the World 2018 " report, Vietnam scores just 20 out of 100. In addition, Vietnam is rated "not free" in every important category - freedom of the press, political rights, internet freedom, and civil liberties.
This is largely due to the fact that Vietnam is a one-party state that has been dominated for generations by the ruling Communist Party of Vietnam (CPV). In Vietnam, CPV currently holds 473 of 500 seats in the national assembly. The other 29 seats are held by independents vetted by CPV. In the last elections (2016), more than 100 independent candidates were blocked from running by CPV.
Opposition parties are illegal in Vietnam, and The Vietnam Fatherland Front (VFF) carefully vets all candidates for the National assembly on behalf of the CPV. The result is a completely rigged electoral system, which is dominated and controlled by CPV - and has been since it was founded in 1988.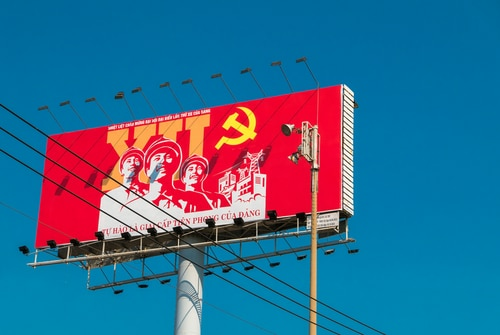 Internet control and surveillance
In order to retain its stranglehold over the political system, CPV spends much of its efforts controlling the flow of information within the country. Dissenting opinions are quashed, activism is frowned upon, and individuals that disturb the status quo are often jailed.
In 2017, Human Rights Watch estimated that 100 people were imprisoned for protesting, criticizing the government, or supporting unsanctioned religious or civil society bodies.
In order to maintain out this authoritarian ecosystem, Vietnam has introduced a number of policies for limiting online freedom.
Decree on the Management, Provision, Use of Internet Services and Internet Content Online
In 2012, the government passed regulations that introduced new powers to censor and criminalize online speech. The Decree on the Management, Provision, Use of Internet Services and Internet Content Online is a 60-article document that imposes bans on "Opposing the Socialist Republic of Vietnam."
The decree permits filtration of offending internet content and requires real name identification for online websites and profiles, including blogs. It created a legal requirement for ISPs and intermediaries such as blog websites to aid the government in censoring offending content. The law also "encouraged" foreign firms to set up an office in Vietnam to help allow them to comply with the government's censorship.
Decree 72 - Internet Censorship Bill
In September 2013 more legislation was introduced. Decree 72 was passed by the National Assembly, stepping up online censorship by banning Vietnamese internet users, including bloggers and social media accounts, from discussing current affairs.
The decree stated that personal accounts and websites should not be used to spread news including by "quoting, gathering, or summarizing information from press organizations or government websites".
The law specifically stated that Twitter and Facebook should only be used by citizens to "provide and exchange personal information".
Violence against bloggers
In 2014, violence against bloggers was reported in Vietnam. Tran Thi Nga was attacked for her efforts in documenting human right abuses in Vietnam. It is now believed the five men that attacked her may have been undercover police. She was attacked in front of her two children.
Bloggers Imprisoned
In 2016, a high profile case emerged about the imprisonment of a blogger and his assistant. The pair had been involved in running a blog that reached millions of Vietnamese readers.
The blog was written by Nguyen Huu Vinh, a former police officer and the son of Vietnam's ambassador to the former Soviet Union. He was imprisoned for 5 years for "abusing democratic freedoms to harm the interests of the state". His assistant, Nguyen Thi Minh Thuy, also received a three-year sentence.
The blogger, known popularly by the pseudonym Anh Ba Sam, had set up a number of websites that criticized the Vietnamese government and defended human rights. During the trial, fellow bloggers were arrested to stop them from acting as witnesses, and family members were blocked from attending his trial.
Facebook blackout
In 2016, a chemical spill resulted in tons of fish along Vietnam's central coast being killed. This had a devastating impact on the local economy and protesters took to the streets demanding more transparency from the government. At the height of the protest, the government blocked access to social media sites like Facebook.
Access to Information law
In 2017, an Access to Information law came into effect, barring disclosure of information on "politics, defense, national security, foreign relations, economics, technology, or any other areas regulated by the law". The new legislation allows the government to withhold any information that it believes could harm national security or the "well-being of the nation".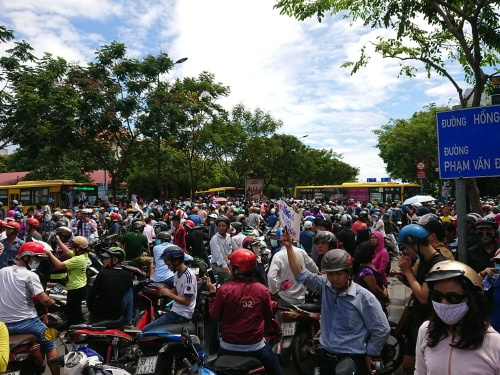 Recent events
In June of 2018, a number of violent protests broke out in the south-central province of Binh Thuan. Demonstrations also occurred in the nation's economic hub of Ho Chi Minh City. The protests happened for two reasons:
First, as a reaction to new laws that permit China to take advantage of 99-year leases in Vietnam. Anti-China sentiment is common in the country and has been on the rise because of conflicts in the South China Sea. According to a Pew Center survey, only 10% of citizens approve of its neighbor to the north.
In addition, thousands of protesters gathered from Hanoi to Ho Chi Minh to demonstrate against a cybersecurity bill, which passed this month. That legislation has been severely criticized by activists who say it will be a disaster for freedom of expression.
During the protests, vehicles were set on fire, government buildings were defaced, and 45 police officers were allegedly injured - according to the Ministry of Public Security. Hundreds of riot police were sent to deal with the demonstrations - enforcing a powerful crackdown. 300 people were arrested including a US citizen called Will Nguyen.
New cybersecurity legislation
Soon after the National Assembly passed the new cybersec legislation, Amnesty International's Director of Global Operations, Clare Algar, went on the record to say:
"With the sweeping powers it grants the government to monitor online activity, this vote means there is now no safe place left in Vietnam for people to speak freely."
Amnesty International also sent letters to the CEOs of Apple, Facebook, Google and Microsoft as well as to the chairman of Samsung urging them to use their "considerable power" to put pressure on Vietnam's government.
The new law directly affects those firms by forcing them to censor anti-government propaganda, information, and opinions that incite violence or threaten national security, as well as any "defamatory and slanderous content".
Authoritarian control
The new law comes into full effect on January first, 2019. It bans internet users from "organizing"... "encouraging or training other people for anti-state purposes", spreading false information, and creating "difficulties for the authorities and damaging socioeconomic activity".
For people living in Vietnam, the result will be a heightened inability to express dissenting opinions. Algar is encouraging tech firms to push back and has stated that:
"This law can only work if tech companies cooperate with government demands to hand over private data. These companies must not be party to human rights abuses, and we urge them to use the considerable power they have at their disposal to challenge Viet Nam's government on this regressive legislation."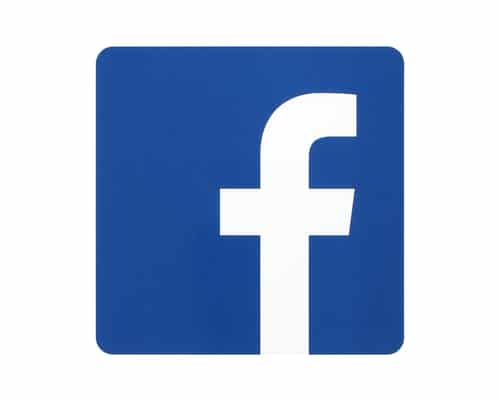 Firms against surveillance
From January 2019, large international firms will need to begin retaining all data pertaining to Vietnamese users on local Vietnamese servers. The Ministry of Public Security must be given unfettered access to those servers. They will also be required to open a local branch in Vietnam in order to continue providing their services in the country.
The government will enforce the policy by putting all Vietnamese online activities under the control of the Ministry of Public Security.
Many businesses have criticised the legislation, saying that it stands to harm Vietnam's future economic progress. Critics also claim that the law is in violation of previous agreements made when Vietnam joined the World Trade Organization.
In addition, it is believed to run contrary to commitments made when signing the Vietnam-EU Free Trade Agreement (EVFTA), and The Comprehensive and Progressive Agreement for Trans-Pacific Partnership (CPTPP).
Jeff Paine, from Asia Internet Coalition, an industry association whose members include Google, Apple, Twitter, Facebook, LinkedIn, and LINE commented:
"These provisions will result in severe limitations on Vietnam's digital economy, dampening the foreign investment climate and hurting opportunities for local businesses to flourish inside and beyond Vietnam."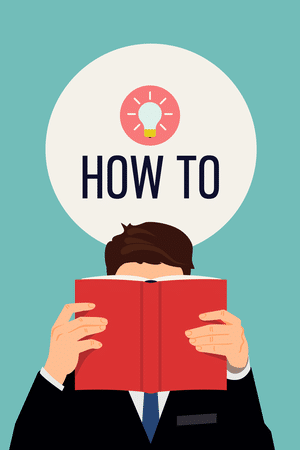 How to protect your digital privacy
Vietnam is considered an "enemy of the internet" by Reporters without Borders. People living there exist in a carefully constructed censorship bubble; designed to stop people from becoming enlightened about its totalitarian one-party system.
Many websites including Blogger, Wordpress.com, Twitter, Linkedin, YouTube, and Google (except the Vietnamese version) are blocked by ISPs. In addition, messengers such as Yahoo! Messenger are known to be subjected to Man in the Middle (MitM) attacks - with offending messages often blocked from getting to their intended recipient.
With such high levels of censorship and surveillance present in the nation - and new laws being passed to boost the authoritarian controls - it is fair to say that Vietnam is somewhat emulating China's strict policies.
VPN use in Vietnam
For citizens that want to access foreign news about the nation, and important websites such as Electronic Frontier Foundation, Amnesty International, Reporters without Borders, and OpenNetInitiative, a Virtual Private Network (VPN) is the best solution.
A VPN is an online service that permits people to conceal their real IP address in order to access foreign content. This allows internet users to evade local censorship. In addition, a reliable VPN will provide military-grade encryption, stopping ISPs and the government from being able to track what Vietnamese internet users do online.
This is a double-edged sword that can be used to both gain access to content, and freedom from surveillance within Vietnam. Those interested in a VPN for Vietnam are advised to strongly consider VPNs with security features such as OpenVPN encryption and obfuscation technology.
Users are also advised to stay away from any local VPNs and to never use local Vietnamese VPN servers - as these could all have been compromised by CPV.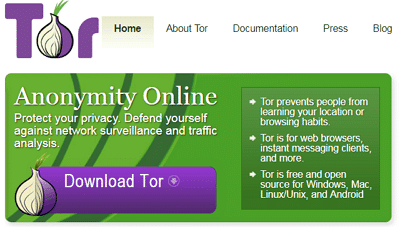 Tor Onion browser
Anybody planning to engage in activities that involve the production of illegal content - rather than just consumption of blocked sites - may want to use Tor Onion browser rather than a VPN. This is because Tor will provide anonymity, as well as privacy when writing any banned content online.
Tor is often used by journalists, lawyers, activists, and political dissidents, who require extra protection from the authorities.
Title image credit: Millenius/Shutterstock.com
Image credits: AEKKAVICH/Shutterstock.com, Michel Piccaya/Shutterstock.com, rvlsoft/Shutterstock.com, Mascha Tace/Shutterstock.com, iDEAR Replay/Shutterstock.com