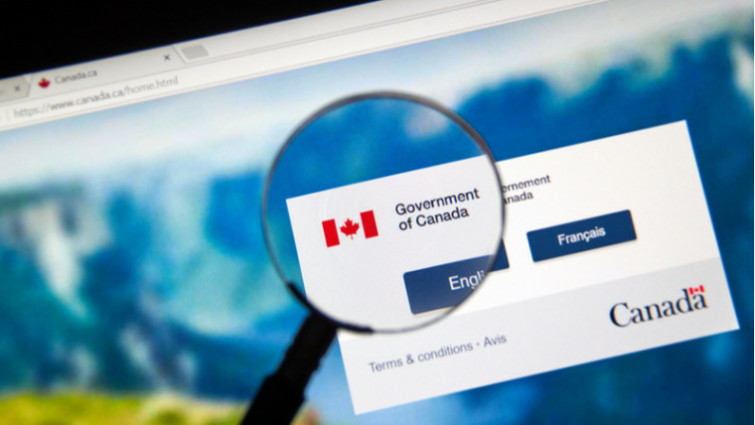 Canadian Privacy Commissioner Daniel Therrien warned in a letter to Innovation Minister Navdeep Bains that society has reached a "critical tipping point" in terms of technological innovation and its impact on personal privacy and democracy as a whole.
Therrien fears that the Canadian government is not doing its part to adequately balance innovation initiatives with initiatives focused on protecting the privacy of Canadian citizens. "Recent events have shed light on how personal information can be manipulated and used in unintended, even nefarious ways," Therrien says in the letter. "I am growing increasingly troubled that longstanding privacy rights and values in Canada are not being given equal importance within a new digital ecosystem eagerly focused on embracing and leveraging data for various purposes."
He suggests that instead of focusing entirely on how Canada can benefit economically from the burgeoning technological advancements and big data, government officials should concentrate on making sure technological innovation and matters of digital privacy are advanced hand-in-hand.
Indeed, failing to properly account for the personal privacy of individual citizens in the quest for more and more data is failing to appropriately grasp the profound consequences such a tradeoff could potentially induce.
Therrien took issue with some of the language used in government consultations with the public which pondered how the government can work to protect citizens' digital privacy "while not impeding innovation." He indicated concern over that type of phrasing, worrying it was suggesting that innovation and privacy are mutually exclusive.
Bains said of the National Digital and Data Consultations his department initiated in June, "We have an opportunity to build a digital legacy for Canada and to become a global innovation leader. However, to spur digital innovation, investment and job creation in Canada, citizens must have trust and confidence that their data and privacy will be protected. This national consultation is a first step in making this vision a reality." Though this is similar language that Therrien questioned in his letter this month, Bains' press secretary Dani Keenan said in a statement to the CBC that the Candian government "understands the potential of a data driven economy must be balanced against Canadians' right to have their data and privacy protected."
Therrien, however, is not so sure the government is doing enough to strike the appropriate balance or to create the proper environment wherein Canadians' digital privacy is protected. He went on to state that, "At a time when new and intrusive targeting techniques are already influencing democratic processes and data analytics, automated decision-making technologies and artificial intelligence are raising important ethical questions that have yet to be answered, Canadians need stronger privacy laws, not more permissive ones."
Technological innovations can certainly work to spur economic growth in ways never before imaginable, but as public concern mounts regarding the scope of personal data being collected via these advancements, governments have an obligation to ensure they are doing everything they can to protect the privacy of their citizens. In Therrien's view, there is still much that needs to be improved in order to establish a working level of trust between the Canadian government and its citizens as far as digital privacy is concerned. Unless Bains and his department take significant and measurable steps to bolster Canda's digital privacy laws, we can expect Therrien and others to continue voicing their concerns over the matter.
The good news for privacy-conscious Canadians is that there is a simple way to guarantee their digital privacy whenever they go online. Using a VPN, Canadian citizens can avoid being tracked online and having their personal data collected by third parties, because a VPN will hide the user's IP address and at the same time fully encrypt all of the user's online data through a secure tunnel to the internet. The best VPNs for Canada are simple to use and are essential tools for secure and private online browsing these days.