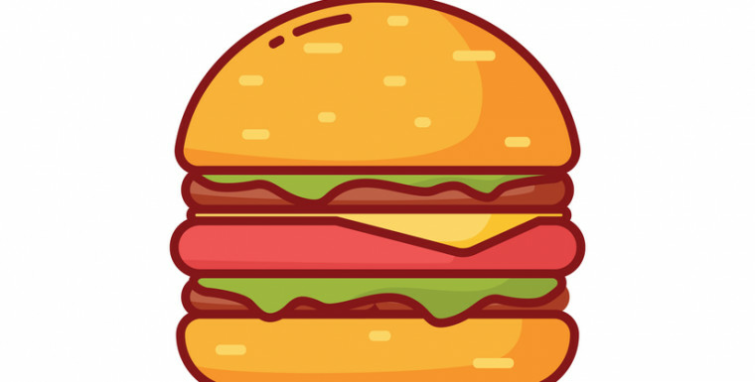 Welcome to the future, where you can pay for your food with your face.
Florida-based burger chain BurgerFi is rolling out high-tech self-service kiosks at several of its locations. The kiosks allow customers to order their meals using a touchscreen and pay using facial recognition technology. With big plans to expand, the chain is expecting to open another 25-30 restaurants in 2019, fast food facial recognition could be coming to a town near you.
It's a novel idea that promises a bit of amusement and speeds up the lunchtime ordering process. The idea seems to be catching on, especially with younger diners who have grown up surrounded by ever-evolving and rapidly advancing technological innovations.
The burger chain is anticipating that its facial recognition kiosks will enhance the customer experience, elevate the convenience factor, and ultimately ensure customer loyalty. When placing an order at the kiosk, the customer is given the option to save their data, including phone number, credit card information, order details, and facial recognition to the system for future use. This way, when a customer returns for a future visit, they can simply scan their face, confirm their usual order, and complete the process in a matter of seconds. It's the 2019 version of going to your local diner, having the staff recognize you as a regular and offering up your usual order.
At present, the facial recognition payment system at BurgerFi is entirely optional and the customer is under no obligation whatsoever to save any of their data in the system. Also, no actual photos are stored, it's only geometrical facial features which are kept and can later be matched to the customer, like a fingerprint, during any subsequent burger run.
Though the convenience of facial recognition as a payment method is readily apparent, the prospect of this technology seeping into our everyday lives and becoming the norm may make the more privacy-conscious among us contemplate its growing prevalence.
As long as these facial recognition systems remain optional and are used with the express knowledge and explicit permission of the individual, there shouldn't be an issue. However, the technology has the potential to run into more dangerous territory once it becomes more widely used in public places.
In China, for example, where facial recognition surveillance systems are common, people are under constant watch and scrutiny from authorities. Living in a state of mass surveillance where one can be easily identified wherever they go, is likely not a way of life Westerners would tolerate.
In BurgerFi's case, as long as the chain's use of facial recognition technology adheres to strict security standards, remains optional, and is applied with consumer privacy in mind, customers can feel safe using the new payment option. As digital connectedness becomes more and more universal, and as technology continues to advance, we can certainly expect to have more and more options when it comes to how we interact with businesses, and how we pay for our burgers.
---
If increasing government surveillance is making you cautious about the privacy of your own browsing habits, why not check out our best no logs VPN page.