Cybersecurity is one of the world's biggest problems. Whether it be hacking - or DDoS attacks - firms are constantly being hit by a barrage of attacks that either slow down business practices or expose consumers to data theft. Unfortunately, firms are stuck in somewhat of a Catch 22 situation when it comes to participating in the competitive online marketplace.
Consumers demand quick load times, ease of use, and a hassle-free website environment with as few hoops to jump through as possible. Strong cybersecurity, on the other hand, tends to slow things down. It requires things to happen in the background to secure data, and it requires consumers to jump through hoops such as two-factor authentication.
It is this balancing act between consumers' expectation of use and strong cybersecurity that is causing the most trouble. On the whole, firms care most about the bottom line. If fast load times keep people coming back, a security tradeoff is likely to happen. That is not to say that firms like being hacked or issuing embarrassing statements.
However, for the time being, the solutions that are available simply can't provide both pieces of the pie effectively, and so cuts get made. Some slack gets cut from the security line to let down a little extra speed for the surfers. Thankfully, it would appear that the world's most exciting emerging technology - the Blockchain - may be coming to answer everyone's prayers.
Content Delivery Networks
At the moment, firms rely on centralized Content Delivery Networks (CDNs) to provide their website services at high speeds. Those CDN firms have a network of proxy servers and data centers located around the world. CDN clients leverage those servers to deliver their content along shorter distances, and, therefore, quicker delivery times.
While this is a valid solution, the problem with these CDNs is that they are generally rather costly. Modern websites often need to deliver large amounts of data to users, and because CDNs charge by the GB those costs can quickly add up. In addition, because CDNs are centralized they are themselves vulnerable to attack. If and when they are compromised, the services attached to them also suffer blackouts.
Now, a security firm called Gladius believes it has found a way to harness the power of digital cooperation to deliver CDN-like results at a fraction of the price. By using Blockchain technology, Gladius intends to permit computer users located all over the globe to provide spare bandwidth to websites that need it. For those that donate their bandwidth, a small payout (in Gladius tokens) will be earned.
For the firms that make use of the decentralized content delivery network, the advantage will be not only lightning-fast content delivery but also effective protection against DDoS attack. That may sound like two birds being hit with the same stone. In reality, however, it is the whole flock of birds that could potentially be dealt a blow. Why? Because cheap and fast content delivery will permit firms to implement other stronger cybersecurity - that might otherwise have slowed down user experience too much.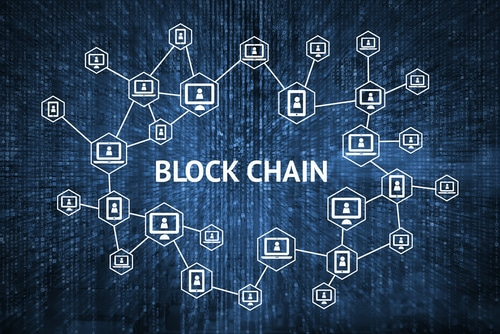 Blockchain Hero
This isn't the first time that a firm has envisaged using the power of Blockchain to harness people's computing power. Otoy, for example, is planning to use blockchain to harness people's processing power to render graphics remotely. The result will be the equivalent of a supercomputer capable of rendering graphics at unimaginably fast times. Golem plans to do the same thing.
FileCoin only recently received record-breaking investment for its vision of a blockchain-backed decentralized data storage network. Like Otoy and Gladius, FileCoin will use the Blockchain: this time to harness people's unused hard drive space. Despite a certain amount of controversy around the FileCoin initial coin offering (ICO), the concept is sound.
Unlike the British firm On-line Plc - which 394% to its share value simply by changing its name to On-line Blockchain Plc - these startups all genuinely seek to use Blockchain technology in a novel and advantageous way.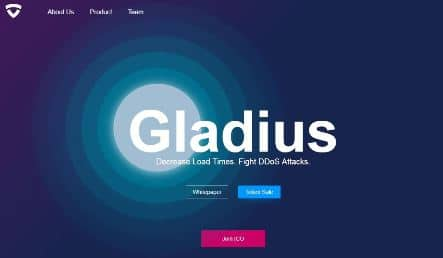 Gladius
So, how will it work? Gladius will allow people to pool their spare bandwidth. That bandwidth will then be used to either host static files or mitigate against DDoS attacks. The outcome could be revolutionary because a decentralized network means hackers must simultaneously bring down multiple nodes in order to mount attacks. It also means that developers and consumers can communicate with each other - cutting out the middleman - and allowing for tailor-made solutions.
This is a vast improvement over current centralized CDN platforms, which can easily be targeted with massive DDoS attacks similar to the attack on Dyn (which leveraged the power of thousands of computers using the Mirai botnet). In addition, the massive pools of bandwidth created by Gladius will easily be able to handle the flood of information produced by DDoS attacks. What's more, because so many users will oversee Gladius at the same time, malicious activity like DDoS attacks will be spotted quickly.
Add to this the fact that it will create a revenue stream for people worldwide. While also permitting websites to make use of content delivery nodes located closer to consumers (allowing them to implement other stronger cybersec), and you begin to see why Gladius ~(and Sia) could be a real game changer.
Title image credit: dizain/Shutterstock.com
Image credit: Zapp2Photo/Shutterstock.com