Every few years technology brings new possibilities and experiences into our lives. The next great frontier seems to be the Internet of Things!
IoT has captivated large companies like Amazon and Google, and also startups, and amateur inventors alike. The first two groups go to great lengths to advertise their products, so this article is about the latter.
We have collected some of the most inspiring Internet of Things Projects around. Some are homemade and you can do yourself, some are professional products, but all are great and worth checking out.
Protect your smart devices with a VPN
If you have a lot of smart devices in your home, then you may be susceptible to hackers. To find out how to secure your smart home head over to our IoT VPN page.
Never wonder what Fido is up to again! With the Petcube, you can monitor your pet when you're away and interact as needed.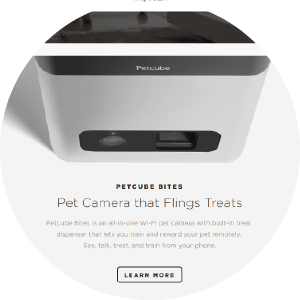 If you're in the middle of training, use the Petcube to dispense treats when the time is right. You can talk to your pet through the unit to let them know you approve (or don't!) or their actions. Activate the built-in laser for play or utilize the cloud recording service to keep an eye on man's best friend when you can't do it yourself.
Even when you're not home, your pets will never feel alone with the Petcube.
Our days revolve around time.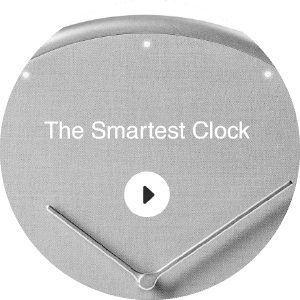 It determines where we go, what we do, who we see, and how we plan for the future. The Glance Clock can help you make the most of your time. It's a smart clock that alerts you when needed and makes it easy to know exactly how you should be spending your day. It can be used as a general alarm clock or a timer. It also sends reminders about appointments and events. It will tell you when a door opens in your home or what the weather is outside.
No matter what you need to know, the Glance Clock can let you know in, well, a glance. Its bright and color-coded design will make sure you're never wasting your most valuable asset – time.
Revio
Impulse is an up and coming motorcycle alarm that does more than the standard alarm.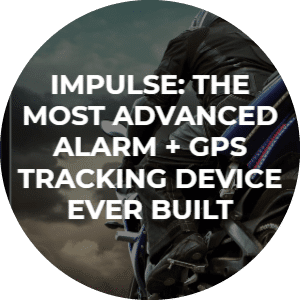 It sends alerts when a bike is touched, giving the owner the chance to set off the alarm, inspect their bike, or share the alert with authorities. If someone does take off with a bike, the GPS feature will track them down. Impulse also protects the owner while riding. If an accident occurs, Impulse sends for help, notifying authorities of their exact position. The hardware is easy to install and can be hidden under the seat, so it catches would-be thieves by surprise.
Meet Altizen, the smart standing workstation.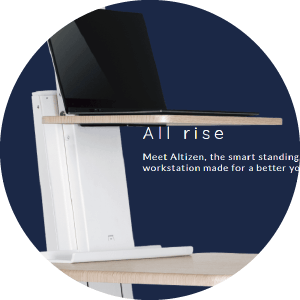 If you're tired of having a sore back or fighting to stay awake at your desk after lunch each afternoon, it's time to question your working position. With the touch of a button, you can go from sitting to standing while getting those reports done for your boss.
The workstation has built-in intelligence that tracks your activity and burned calories for the day. When it knows you need to get your blood pumping a little faster, your workstation will rise to the occasion. You'll feel better standing for a bit and your body will appreciate the activity.
Spinn provides a truly unique coffee experience.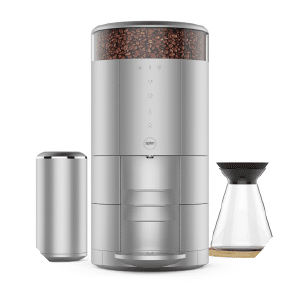 It does everything your favorite barista does. It grinds beans and makes a variety of beverages, including coffee, espresso, and cappuccino. The unit can be controlled by your smartphone as it's WiFi connected and takes care of everything for you. It has a built-in water filter and eliminates the waste of other automatic coffee makers. Furthermore, it can be paired with Alexa as well.
A morning with a faster cup of coffee that tastes better than the expensive café variety could be one of the best IoT developments yet.
Are all your precious family memories scattered on different devices? Wedding photos on the tablet, kids' birthday photos on the old phone, and your last vacation on your laptop? It's a chore we never get to.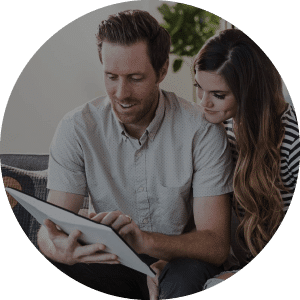 Now it's easy to organize all your memories into one place that's visually stunning. The Joy Photo Album imports your photos and videos, securely backs them up, and then organizes them for you in tasteful spreads that are fun to view and share. It has the nostalgia of a photo album with the convenience of social media sharing.
It's the future of image storage for the sentimental in us all.
Droneseed
DroneSeed works with commercial forests to make reforestation faster, safer, and more efficient.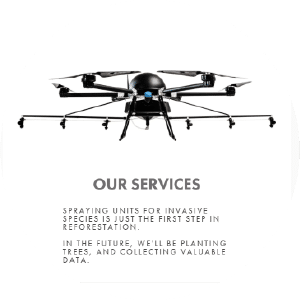 They're the only FAA approved service of their kind. Using a team of drones, they are currently able to spray forests for invasive species and protect existing vegetation. Because of a shortage of dependable workers and dangerous landscapes, they are currently working on the technology to aerially plant new trees, an accomplishment that could have a massively powerful effect on ecosystems in need. They also provide insights to customers that help them navigate the future of forestry.
GymTrack
Gymtrack provides gym owners with actionable data that shows them exactly how members are using their equipment.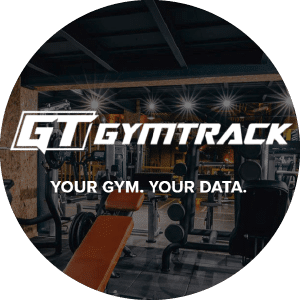 This data can be used to ensure proper equipment purchases in the future and allows for faster replacements of under-used or unpopular workout equipment. Gym layouts can be improved by knowing which machines are the most popular, making it easier to reduce wait times as well. In the fitness business, client retention can be difficult. But with Gymtrack, users can rest assured that they're hearing what their clients want. With the ability to customize reported data, Gymtrack won't disappoint.
Foodini is the future we imagined.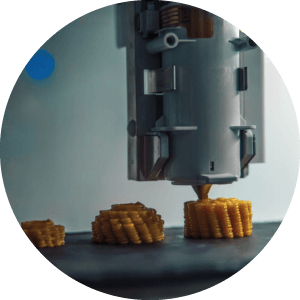 It allows users to print real food made from fresh ingredients. Though not yet available, the device promises to manage the complicated and time-consuming steps of food preparation, enabling more people to make homecooked meals without the frustration. While the idea seems futuristic and almost more entertaining than beneficial, there are opportunities for this technology to improve the lives of countless individuals. The technology could be used to deliver vital nutrition to areas where it isn't available. In areas of extreme famine, food printers like Foodini could offer a solution.
The concept of printing your favorite meal is closer than you think!
Looking for a way to easily manage and evaluate transportation fleets? Samsara has the intuitive technology you're looking for. Their selection of IoT gateways, environmental monitors, camera modules, and input modules allow you to connect and conquer.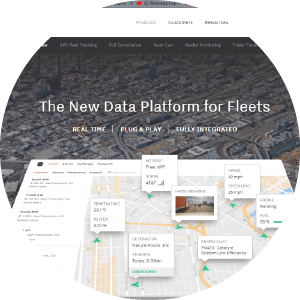 Their latest fleet tracking gateway has real-time GPS and high-speed 4G LTE wireless connectivity that allows you to connect sensors, video, and apps with ease. It features a built-n WiFi hotspot for productivity on the go and is FMCSA-certified ELD for hours of service.
The Samsara Driver App will work on any modern Android or iOS device, making setup affordable and providing connection opportunities the competition can't.
Who needs a butler when you can have the ICON Home instead? The device instantly connects to any home and improves daily productivity and safety for families of all sizes.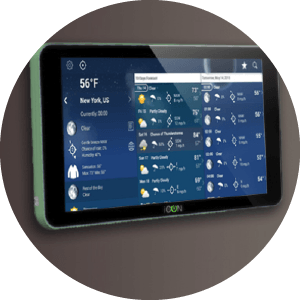 Its touchscreen interface can be programmed to show you the information you need the most, whether it's the weather or upcoming family appointments and engagements. It syncs with multiple calendars, so you'll never miss an appointment again.
The ICON Home allows you to control your indoor environment with ease, ensuring comfort around the clock. It also has a motion sensor and can be controlled by your smartphone for optimal convenience.
Cats can be mischievous, but you'll be able to keep up with your furry felines with the Kittyo. This device allows you to watch, speak to, play with, and even record your cat, whether you're in another room, away at the office, or traveling for the weekend.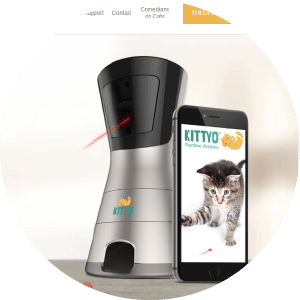 Just place the device in the optimal space in your home, download the free app, connect to WiFi, and you're ready to go. Use your smartphone to dispense cat treats, record and share videos of your cat's crazy antics, control a laser to keep your cat engaged, and more. Neither you nor your cat will never be bored again.
The ability to order anything from anywhere and have it delivered to your front door is convenient but not necessarily for those who live in apartments. If you're not home to buzz in the delivery person, they'll head on to the next delivery. Unless you have Nello, which works with some of the most popular delivery services on the planet.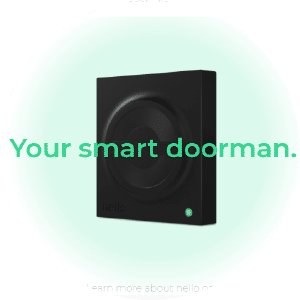 Using your smartphone, you can control your intercom unit, wirelessly open the front door, and come home to packages waiting on your doorstep. If you're worried about theft, there's optional insurance to add. Apartment dwellers can finally order with confidence.
Humavox
Humavox is changing the way we charge our devices for good, whether they be smartphones, headphones, or medical equipment. Their products are designed around the belief that we should never run out of battery, deal with the frustration of charging or be limited by charging because of our technical abilities.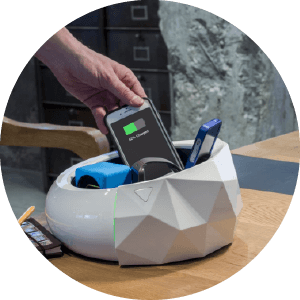 Their ETERNA wireless charging platform utilizes radio frequency waves to charge your favorite device wirelessly. But what makes Humavox genuinely different from the competition is that their platform does not require precise placement for charging.
The charging process is more natural and more efficient.
The future of farming is here.
With LEAF, you can grow a variety of herbs, fruits, and vegetables with modern technology. The LEAF is a growing container that allows gardeners of all skill levels to grow their own products without harmful chemicals or pesticides and save money in the process. Your plants will grow automatically with precise temperature and humidity control. Nutrients are automatically dosed, and you can hook the LEAF up to a water source. There's a carbon filter that prevents odd smells, and your smartphone controls everything.
It's never been easier to grow real and healthy food before!
Athletes are always looking for ways to improve their game, and with the Cue Sport Sensor, it's never been easier to do so.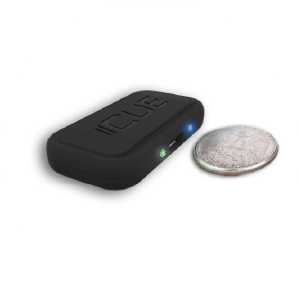 This lightweight and compatible sensor is compatible with helmets, headbands, and skull caps. It captures data and helps athletes identify trends and improvements so that they can become the best version of themselves.
The Cue tracks speed, distance, hit location, hit severity, and more. It's ideal for team or individual use and works for football players, hockey players, and soccer players, just to name a few.
If you want to get the most out of your time on the field, the Cue Sport Sensor can help.
Yuktix IoT Platform
Yuktix is changing agriculture in India with IoT projects. Their installation of an off-grid, solar powered Automatic Weather Station and Air Quality Station uses 16 sensors to monitor a variety of data that is instantly shared to understand current growing conditions and progress better.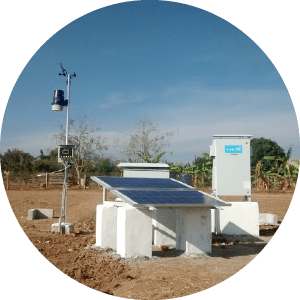 Data is captured by sensors, transmitted to a cloud through the Yuktix device, and then displayed on the Yuktix app. The sensors collect data related to atmospheric temperature, humidity, pressure, wind speed, soil temperature, and ambient noise.
Data will enable for either the past six hours, as an average for the past 24 hours, or for the past week. The station ensures accurate measurements and representation of agriculture that can't be monitored visually, improving the quality of the final harvest.
You can create your own wireless accelerometer with a couple of XBees and a few other accessories in this detailed tutorial by Damon Kohler.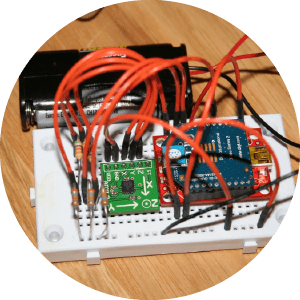 You'll need to configure and upgrade the firmware on your XBees to start and then begin to hook all the components together. After running a few Python codes, you should be good to go.
You'll find all the specific details in this tutorial, along with a few essential tips that might come in handy if you run into an issue or two. What will you use your accelerometer for?
When trying to gain the upper hand against the competition in the sports arena, many are turning to sports analytics.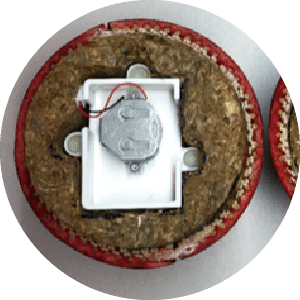 By being able to track every move the ball and players make and analyze them, coaches can improve their coaching and players can make all-around improvements. The use of sensors in players' shoes and the game ball is gaining traction. These sensors can track movement to within a few centimeters and characterize trajectory and orientation.
There is still much room for advancement with the sensors, but the feedback and excitement has been promising. One day, sensors in sports equipment might be the new normal.
ABBIE is a project at the Wyss Institute at Harvard University, aimed at developing an automated device for early detection and treatment of anaphylaxis. In most cases, anaphylaxis can quickly be treated, and serious complications or even death can be avoided. But if an unknown allergy strikes or epinephrine is unavailable, the consequences are severe. Project ABBIE has a goal of developing a wearable device that senses the symptoms of anaphylaxis and automatically injects epinephrine, a concept that could save lives around the globe.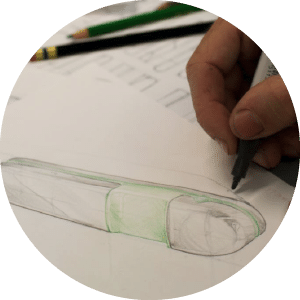 The technology is currently available for licensing, and more in-depth research is being conducted to understand better how to detect anaphylaxis in its earliest stages.
Directional Antenna Module
The Directional Antenna Module is a mechanically steerable antenna with smart beam-forming capability. Early prototypes were already satisfactory, but there are many upgrades in the works.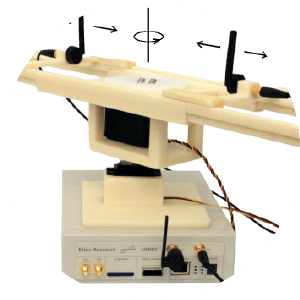 The Module can be attached to All Terrain Robots with mechanical components that support and guide its physical motion. A primary driver provides controls of the antenna parameters. The expansion module will be compatible with ZigBee, WiFi, and Bluetooth transceivers. It should be noted that the early prototypes were limited in ease of use and robustness due to less than ideal equipment, but future models show more promise. The antenna is also excellent at communicating under interference, up to 50 000 higher than commercial devices.
Landscapes were once only made of trees and rolling hills, but now it's more common and expected to see landscapes filled with architecture.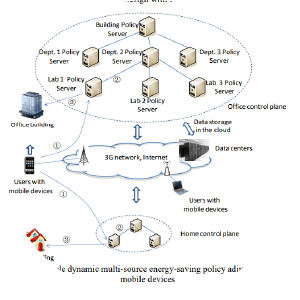 It has to be accepted that buildings are now just as much of our world as nature and the best way to ensure they both live in harmony is to create smart energy. This experiment tested the real efficiency of a LEED-gold-certificated green office building with surprising results. Buildings designed to be friendlier to the environment can actually use more energy than standard buildings, depending on their centralized building controls. Learn how the data stacked up here.
Here's a fun project that will leave you with your very own "easy" button.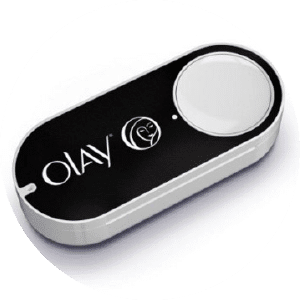 You'll need to order an Amazon Dash Button and spend a little time programming. The setup involves downloading the Amazon Shopping app and accessing the Dash Button menu. This will allow your phone to find the button but don't select anything for it to purchase. Just make sure it connects to your phone. Then, install a few libraries with Python. You can adjust the code to your liking. Some use their new button as a timer or to turn lights on and off.
If you can think of it and code it, your button can do it!
Want to try your hand at an IoT project that was designed with newbies in mind?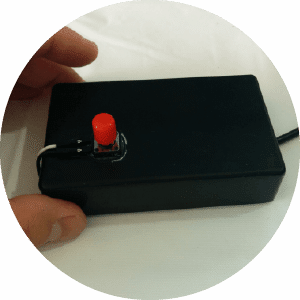 This DIY WiFi Smart Button requires no coding or soldering. It's also incredibly affordable. This Smart Button can send a smartphone notification, SMA, email, or an automated phone call at, you guessed it, the press of a button.
The tutorial is easy to follow and breaks everything down into digestible portions, from materials to tools to firmware. This is the perfect IoT project for a beginner. It will build your confidence, and you'll have something fun to show for your efforts.
Owning a home comes with a lot of responsibility.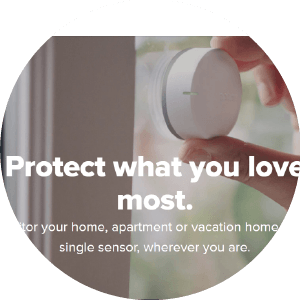 But when you're not always there to monitor its current condition, how can you be sure that nothing's gone terribly wrong?
With Notion, you'll always know the current state of your home. The sensor does more than other home security systems. Instead of just being notified when doors open, know if a gun safe is opened while the kids are home alone or if a carbon monoxide alarm goes off. Learn about a water leak before excess damage occurs or if a room becomes strangely warm or cold.
This IoT device will protect your home and family from a variety of potential disasters.
Hackable Scale
Want to add a little humor to your morning routine?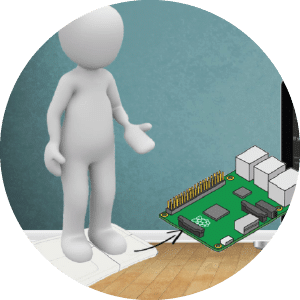 This tutorial will teach you how to hack your bathroom scale to either encourage you or ridicule you for eating that extra donut. This is an ideal project for those just entering the IoT world and requires a Wii balance board, a Raspberry Pi, and an online data analytics platform.
It takes less than half an hour and you can program your scale to say whatever you want via text message. You'll be able to cancel your next appointment with your personal trainer thanks to your new talking bathroom scale.
Say goodbye to the annoying jingle-jangle of your keys and hello to Digital Keys.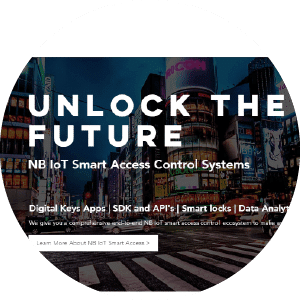 This technology allows you to turn any door or lock into a smart point of access. The smart locks are fitted with SIM cards and tiny modems that allow you to unlock them with your smartphone. You'll enjoy both its convenience and safety factors.
Whether you choose to use Digital Keys for home, work, or both, you can rest assured that no one has a stolen copy of your key and that, as long as you have your smartphone, you'll always have quick and easy access to your destination without having to wrestle a dozen keys.
den
They say there's no point in reinventing the wheel but in this case, Den did the right thing.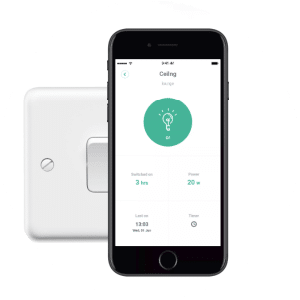 They took an ordinary household element, the light switch, and reinvented the concept of lighting our homes. Not only can you control the switches when you're not home via your smartphone, but you can also track data connected to each switch. Know how long a light has been on, when it was turned on last, and how much power it's utilizing. You can also set your lights to a timer. You'll save time, conserve energy, and make your daily routine a bit easier with Den products.
Need to improve your weekend golf game? Game Golf is the IoT device to make it happen.
Simply clip it onto your clothing and watch the data roll in. You don't need to use your smartphone to record your stats, so you'll save data and phone life. The device records every shot.
When you're done playing, you can view each piece of your game from a new perspective. You can share your impressive stats with the world or use them as a training guide to step up your game. You can also compete with your friends right beside you or on separate courses thousands of miles away.
This fun IoT device will have you enjoying the game of golf on a new level.
Measurence provides data-driven insights to help brick and mortar locations grow.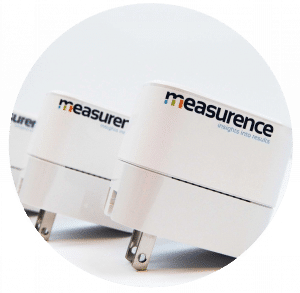 Within five minutes, you can be collecting data. Learn about the potential of new retail locations by tracking pedestrian traffic or learn what types of promotions bring in the highest percentage of walk-ins. Determine if weather has a factor on your sales or if your busiest time slots match up with outside traffic.
Such accurate data hasn't been available with this level of convenience in the past. By adding Measurence to your business, you can see what opportunities you're missing out on in real time and increase traffic and profits.
Petzi
The Petzi Treat Cam is a fun and easy way to let your pups know that you're never too far from them.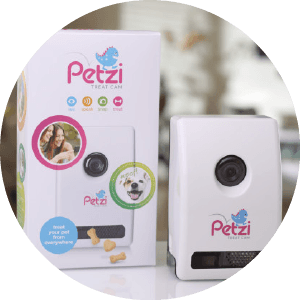 The device is excellent for animals with separation anxiety. Just use your smartphone to instantly speak to your pet through high-quality audio and assure them you'll be home soon. If they're in the middle of that adorable thing they do, quickly snap a picture to save or share. If they haven't caused any destruction in your absence, reward them for their behavior with a treat from the Petzi Treat Launcher.
This IoT device is the best way to be a part of your animal's day, even if you're not there.
SmartSantander
We have smartphones, smart houses, smart cars…why not a smart city?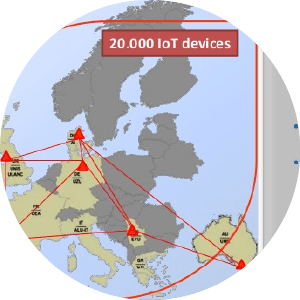 SmartSantander has developed the blueprint for testing the concept. The vision for the project involves 20,000 sensors that will test a variety of technologies in four separate locations. Each experimental facility will allow the development of new applications by users and the ability to remove technical and social barriers that limit the spread of the IoT concept.
While most IoT projects focus on a single outcome, SmartSantander is hoping to change the entire future of IoT by making it more widely accepted and expected by the public.
As our days become more driven by technology, many fear that we're headed to a breaking point.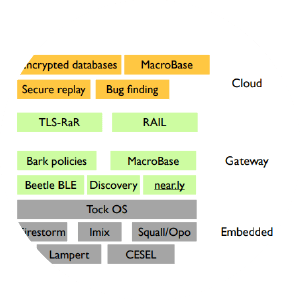 The Secure Internet of Things Project is hoping to limit threats by identifying them, planning for them, and preventing them. The project is a joint effort between Stanford University, UC Berkeley, and the University of Michigan. Together, they are focusing on learning how to integrate large streams of new data with existing, how to preserve and protect user security, and how to make new IoT applications accessible for those with all types of technological backgrounds to use.
Essentially, the Secure Internet of Things Project is trying to get to the future first and make sure it's a great place for us all.
PowerTags is an end-to-end IoT platform designed to support connected devices. The platform can manage networks and monitor for errors or threats. It uses a robust software, Real Time Location system, third-party IoT connected devices or sensors, and provides web connectivity to devices that would otherwise be without.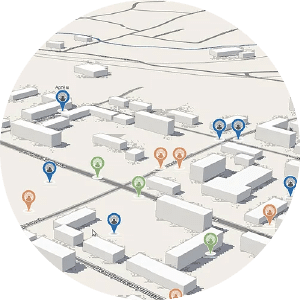 By being able to connect multiple IoT devices, employees can be more efficient, businesses can be more protected, and families can be more in sync. PowerTags focuses on the health industry, where their platform can help locate patients during mass casualty events or keep patients safe who would otherwise wander or harm themselves.
Energyly
As a business, paying for your energy costs is just another expense. But what if you could lower that cost by up to 30%?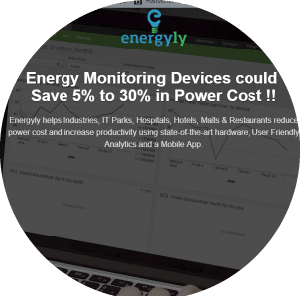 Energyly says you can by using their state-of-the-art hardware, user-friendly analytics, and a mobile app. You'll learn which machines fall under standard energy consumption and which are eating into your profits.
Once you know what parts of your business are using the most energy, you can be proactive in saving money and boosting efficiency. You'll have real-time monitoring, energy cost tracking, and historical energy data to help you understand your company's energy needs.
Bolt is the IoT solution for businesses and individual projects.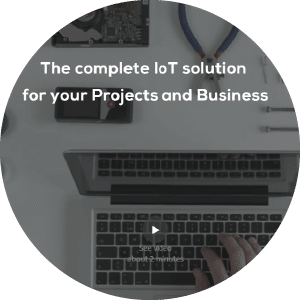 It's a platform that allows you to control multiple devices and collect data safely and securely, whether you're in the office or across the globe. You'll get insights via visualization and machine learning that will help you improve day to day tasks.
Bolt ensures fast communications between devices and their cloud along with security via built-in safeguards. Bolt is entirely customizable, allowing you to control your devices through apps and letting you quickly grow the number of devices you connect, whether that's a dozen or millions.
IoT projects are changing everything, including how families go about their daily activities.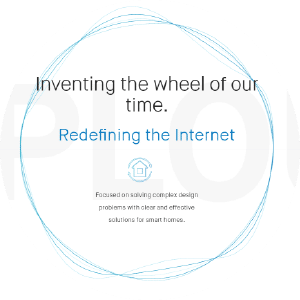 dib is a smart network appliance device. Its purpose is to entertain and stream high-definition digital content for a variety of purposes. You can use its voice-based personal assistance for your home or use it for live video conferencing, like Skype. The device can also help the kids with homework by downloading educational content and connecting multiple network devices to wireless internet for convenience. It has FLASH, or Reverse CDN technology, which redistributes data by understanding complex patterns of streaming and browsing.
dib is redefining the Internet for the masses.
FarmX
FarmX sensors measure soil, plant, and environmental variables in an effort to save water and increase harvest yields.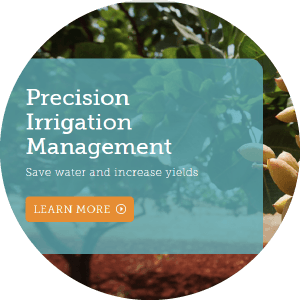 Growers can irrigate confidently through accessed data, which provides real-time crop stress. The system can save users money by avoiding water and fertilizer waste and minimizing labor costs. It also saves time by remotely monitoring fields, so growers and employees don't have to. All of these factors come together to provide a higher quality product. The dashboard highlights problem areas and makes the most out of each growing season. The downloadable app keeps growers in constant contact with their fields.
IoT and farming are two industries that seem worlds apart but are actually perfect for each other.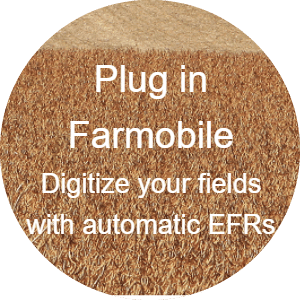 Farmobile allows farmers to track multiple machines in real time and log more data than the competition. By watching activity as it happens, whether they're in the field or not, farmers can boost operational efficiency and use the historical farm data to improve each year. Farmers also own their Electronic Field Records, so they have the right to sell the data to approved third-party buyers.
This gives Farmobile a definite advantage against their competition as farmers can create a new revenue stream just by doing what they already do.
Semios
Semios is an IoT project developed just for orchards.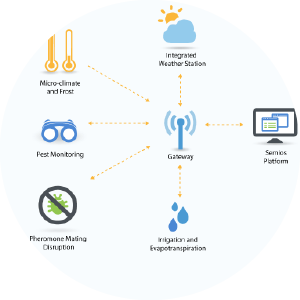 It's used to manage and protect every tree and its fruit. A network of sensors monitor for pests, frost, diseases, and irrigation needs. Unlike similar systems, Semios' robust network allows for devices just about anywhere so there's no need to keep data plans in mind. One of the most interesting advantages of the system is its ability to monitor moth pest development. This data helps determine how much synthetic pheromone is released, impeding the moths' ability to reproduce. This keeps the number of pests to a minimum and reduces the number of pesticides needed to protect the orchard.
The possibilities of IoT projects in sports is just beginning.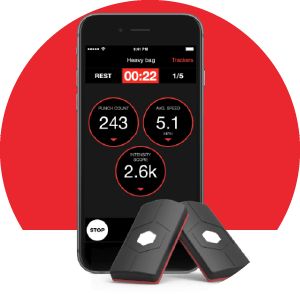 Hykso is designed to help fighters maximize their training time via their app, which allows training fighters to view their punch outputs in real time and measure their progression, either daily, weekly, or monthly. The included punch trackers can track hand movement at 1,000 times per second. This collected data provides insight to the number, type, and velocity of punches. Users can compare their speed, punch count, and intensity with other fighters to know where they stand against the competition.
Oomnitza allows users to manage assets like no other software can.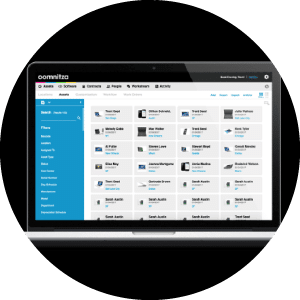 Because it integrates with third-party providers, you can keep using your current tools. You can bring asset data to life and manage them from your smartphone. The software increases productivity and maximizes uptime. The built-in dashboard lets you see patterns and better manage assets with confidence. When working with Oomnitza, IT employees can save hours of conserved labor. Devices also last longer and cost less to operate.
Companies can run faster, expand their margins, and increase their income over time with Oomnitza.
Flic has been designed to make easier tasks even easier.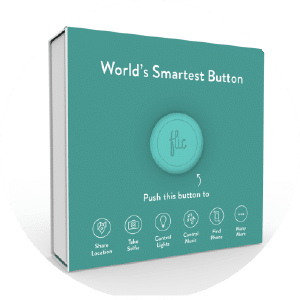 It's compatible with thousands of devices and can be set up in under 10 seconds. It also lasts for up to two years without a battery change. With a simple click of the Flic button, you can trigger dozens of actions, like turning lights on and off, playing your favorite soundtrack, calling a service, or finding your phone. The buttons are wireless and weather-resistant, so they can be used virtually anywhere and moved when necessary.
They're the simple and affordable way to make any home smarter and more efficient.
CityPulse provides innovative smart city applications.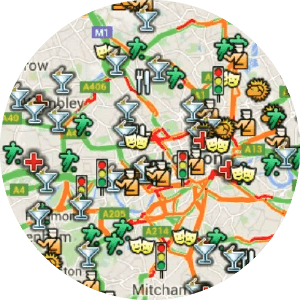 Their integrated approach to the Internet of People and the Internet of Things has given them an advantage over similar projects. By using collected information, CityPulse allows cities to increase operational efficiency, and effectively share information with its citizens, and improve government services. Quality of life is drastically improved for those affected. CityPulse offers over 100 Smart City Use-cases to study and learn from, along with several reports to explore. The project brings together knowledge-based computing and reliability testing flawlessly.
When it comes to smart city data, CityPulse has thought of it all.
Internet of Things Devices and Projects Recap
The internet is changing and developing. The Internet of Things is probably going to be the largest change that our generation will see. Above we've listed some great projects that we hope have inspired and educated you about what we can expect!