Gamers around the world have begun accepting the fact that they may have to wait up to a month before they can get their hands on the highly anticipated new Harry Potter game. But is this the reality? Or is there a magic way for fans to get the game, anyway?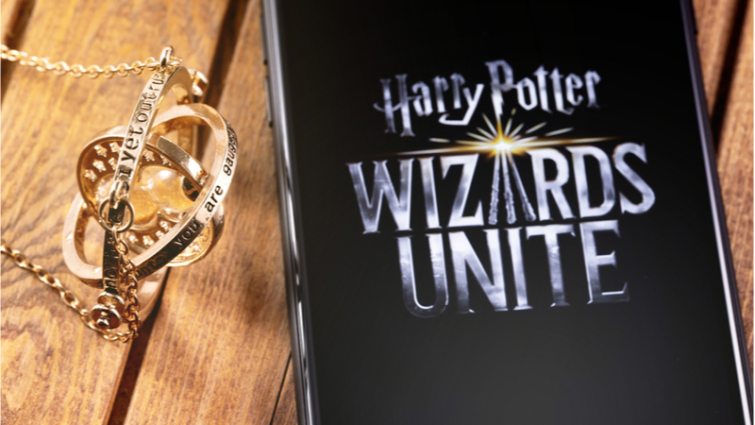 The game will be released in the UK and the US this Friday, June 21. For fans of Harry Potter living in Asia, South America, Europe, Australasia, - and elsewhere, there might be a longer wait:
The worldwide launch of Harry Potter: Wizards Unite begins this Friday, June 21! Keep your eyes peeled and wand ready for more information as the game goes live in your region soon. #WizardsUnite pic.twitter.com/ckk4s4mi8a

— Harry Potter: Wizards Unite (@HPWizardsUnite) June 19, 2019
Speaking on his YouTube channel, The Sylph expressed disappointment that the game will not actually be released everywhere simultaneously,
"Look at how they played with these words. You see worldwide launch and you already think holy fish it is going to be a worldwide launch. But, if you actually check the description in their trailer, it clearly says that the June 21 release date is just for the US and the UK.
"It is going to be another staggered rollout."
How to unblock Harry Potter Wizards Unite with a VPN
The good news is that if you live in the Philippines (like the Sylph) - or anywhere else in the world that hasn't been blessed with a release date this Friday - you should actually be able to bypass international geo-restrictions to access the game, anyway.
Using a Virtual Private Network (VPN), anybody anywhere can pretend to be in either the UK or the US to download a copy of Wizards Unite from the Google Playstore.
VPN services work by concealing your real IP address and replacing it with one in a country of your choosing. For this reason, Harry Potter fans should be able to use a VPN to spoof their location successfully to the UK or the US.
However, using your current Google account will not work as it is already registered as being in the country where you currently reside. For this reason, you will need to completely log out of your Google account. to do so follow these steps:
First of all, open the Setting > Accounts (Cloud and Accounts on some devices) > Google
Now, click on your existing account's email address
Press menu (three dots in the top right) to see "Sync now" and "Remove account"
Tap on that option of "Remove account" to remove your current Google account from Play Store.
Once your account is removed, connect to the VPN server and create a new Google email address and Play Store account. This should allow you to download Wizards Unite.
However, another problem may arise from your phone's GPS settings which will alert Google to your real location. The best thing is to turn GPS off - or use a GPS spoofing app to pretend to be in the UK or US before accessing Google Play.
If Google can still tell that you are not in the UK, then you might want to try using the Yalp Store to download the APK file instead. Failing that, you could download it directly to a PC using this Firefox extension. Just be sure to connect to a VPN server in the UK and access the Play Store in incognito to access the APK download with the extension. Once you have downloaded the APK file, simply sideload it to your phone and install it.
One of the methods above should allow you to use a VPN to bypass the geo-restrictions stopping you from accessing Wizards Unite.