When going on vacation or traveling for business, everyone is accustomed to taking particular travel security measures. Pre-planning of routes, placing small padlocks on suitcases and using travelers' cheques as opposed to money, for example. While these are perfectly reasonable considerations, these days people must consider a whole new set of digital risks if they don't want their trip away from home to end in disaster.
The first thing to consider are WiFi networks. Pesky cybercriminals with ill intent can easily access poorly set up WiFi networks - at times due to vulnerabilities in old commercial routers. That is why official airport, hotel, restaurant, coffee shop, and other public WiFi networks can make you incredibly vulnerable.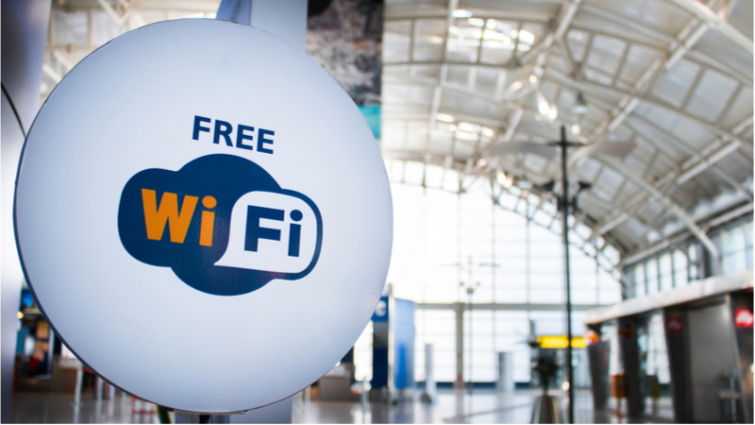 Hackers can watch your activity, take note of the sites you visit and even track the keys you are press to steal passwords (for bank accounts, PayPal, and other websites that you are subscribed to).
Another problem is that cybercriminals can create fake or duplicate networks that appear to be the official WiFi for the area you are in. With either of those methods, hackers can use their malevolent network to spy on the things you do - once again allowing them to phish your sensitive data and passwords.
Thankfully, there are lots of things that you can do to make sure you don't end up a victim!
Travel Security 101

How to avoid being hacked on holiday
Whenever you can, it is far better to use the Internet connection in your smartphone than an untrusted network. In most locations around the globe, you can purchase a pay as you go sim. By using pay-as-you-go data that you top up in local shops you completely avoid the risk of coming home to expensive roaming charges. More importantly, you eliminate the risk of needing to use unverified and untrusted WiFi networks.
Another awesome option, which we can't recommend enough here at ProPrivacy.com, is the use of a Virtual Private Network (our 5 best VPNs for traveling).
A VPN service encrypts your internet connection so that all the data that passes from you to the VPN provider's servers is indecipherable. The result is that no matter what you do when you are attached to a public WiFi hotspot, your data cannot be intercepted.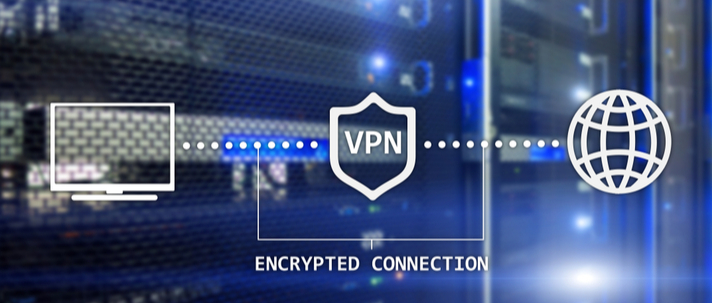 With a VPN you can go ahead and use any WiFi network that you like. Whether that be a hotel with a vulnerable router, the airport WiFi, or even a fake hotspot created by a cybercriminal - you can use it - even to do your shopping with a credit card.
No matter what you choose to do, and even if a cybercriminal has compromised the WiFi connection that you are using, you will be safe - because the VPN's encryption (we recommend OpenVPN) will muddle up your data into digital mumbo-jumbo.
Although it is true that there are free VPNs around, many of those are terribly unreliable. As is the case with all good things, a trustworthy VPN ought to be paid for. The small investment that you make will bestow you with a quality VPN client (the app that allows you to connect to the VPN provider's international network of servers).
The upshot of subscribing to a world-class VPN will be a secure internet connection and peace of mind while you travel, which is well worth it in our opinion here at ProPrivacy.com.
Digital locks and Digital keys
Now that your connection has been taken care of, there are some other things that you can do to make sure your vacation doesn't end in tears. Any time that you or your family members are not using their devices - laptops, tablets or smartphones - please be sure that you lock them. Mobile phones are very easy to lose and can be stolen in a flash without anybody noticing.
Although having your devices set up to lock quickly may not be what you prefer for when you are at home, it is a very wise move when you are traveling abroad. For that reason, be sure to make all the members of your party select quick auto-lock times on their devices (a minute or two).
Next set up your devices most sophisticated security features, such as fingerprint scanners and long passwords. Remember, an eight-digit PIN can keep your device's data much more secure than a four-number PIN if it does wind up lost or stolen. This might seem like a hassle, but I can't recommend it enough in case your device falls into the wrong hands.
An additional option is to turn on your devices' locator app. Android phones normally have Google's Device Manager app built-in. iOS users have a similar feature called Find My iPhone. These apps are designed to let you locate your phone if it goes missing, and if you do get unlucky, it could allow you to recover a lost or stolen device.
The loss of a device can seem heart-breaking, but remember that holiday insurance will cover the cost of any losses. If a device is stolen, however, you don't want the data contained within it to be accessible to whoever ends up with it! For that reason, you are strongly advised to use encryption on your devices. Full disk encryption will guarantee that your data is safe no matter where it ends up.
iPhones ship with encryption turned on by default, and on Android devices it can be activated in the Settings (under security). Windows and Macs ship with full-disk encryption (BitLocker and FileVault respectively) available, but we recommend an open-source program such as VeraCrypt for a more transparent form of security.
A slightly different idea that you may want to consider is to back up to the cloud while you are on the move. Potentially, you could make it through your entire holiday without losing your device, only to have it disappear in the taxi back to your home!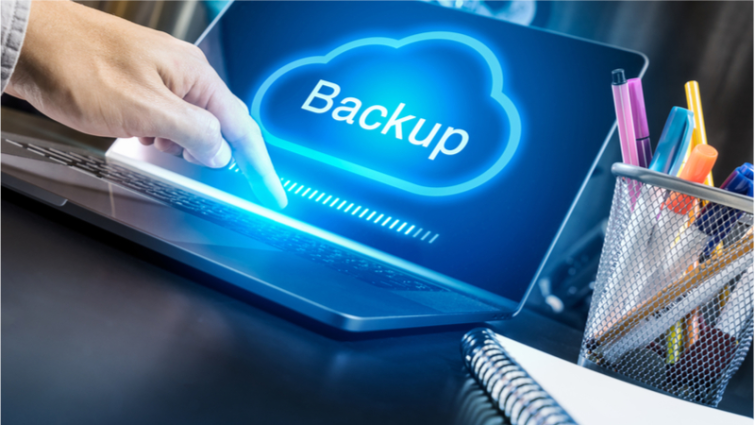 As discussed before, losing the physical device should not be too much of a worry because of holiday insurance. The photos of your family vacation, on the other hand, are a rich well of memories that can never be regained once they are gone. That is why it is well worth backing up your holiday snaps to the cloud during the trip itself
Lastly, I will leave you with a recommendation that could stop you from returning home to a burgled house. Nowadays, it is normal to have many friends on social media sites. While it may be fun to link up with hundreds of people on sites like Facebook, it is also true that we often accept contacts that we don't really know that well. Unfortunately, sometimes those acquaintances can be a problem.
Apps like Facebook and Gmail are setup to use your device's GPS, and will sometimes let those social links know where you are. While it may seem unlikely, it is possible that one of the acquaintances on your social media could notice that you are out of the country and decide to rob your home. It is for that reason that it may be wise to turn off the GPS and location services on your device so that these apps are not aware of your whereabouts.
Finally, please remember to spread this travel security knowledge throughout your party of travelers. Unless everyone follows these traveling security protocols, you won't be sure to stay safe. So get everybody together to talk through the points that have been mentioned. That way you can relax on your holiday safe in the knowledge that everything has been taken care of!
From myself and everyone here at ProPrivacy.com, we wish you a happy vacation!