A new study published by Consumer Reports (CR) reveals the invasive nature of many popular Smart TVs on the market. The detailed research - which also sheds lights on many popular smart TVs' vulnerability to hacking - was undertaken in cooperation with engineers at Disconnect and collaborators at Ranking Digital Rights. The report demonstrates that consumers are being steamrolled into accepting unacceptable levels of snooping in their own homes.
In the US, 69 percent of TVs that shipped in 2017 came with internet connectivity. Unfortunately, that connectivity comes with some extremely concerning privacy consequences. Smart TVs offer consumers the ability to stream content using popular apps like Netflix and Hulu. They also permit consumers to search for content quickly using voice commands.
Sadly, manufacturers are using that added functionality to railroad consumers into accepting highly invasive permissions. According to the market research firm, IHS Markit, 82 million smart TVs have already made their way into US homes. The newly released report highlights that it is likely nearly all 82 million of those homes have accepted at least some invasive permissions.
FTC Regulations
In 2017, the Smart TV manufacturer Vizio was fined for collecting data without first getting permission from consumers. Vizio was caught using pixel scanning and other methods to figure out what TV shows, movies, and commercials viewers had watched. According to the Federal Trade Commission (FTC) Vizio had been capturing "as many as 100 billion data points each day from millions of TVs." Vizio had then been selling that data to third-party advertisers for a tidy profit.
Vizio was forced to settle with the Federal Trade Commission for $1.5 million and the state of New Jersey for $2.2 million. Since then, the Federal Trade Commission has made it clear that all Smart TVs must gain permission from users before snooping on them for data to sell to third parties. One would hope that this regulation change had vastly improved US consumers' privacy, but the reality is very different.
The Dilemma
Imagine the scenario, you have just purchased your Smart TV and you are about to switch it on and run the setup process. Being clued up on digital privacy, you think to yourself:
"Hell no! Not me! I am going to be extra careful and not accept any draconian surveillance from (insert manufacturer's name here). My TV - my rules"
This is a perfectly fair assumption to make. After all, the law in the US incontrovertibly stipulates that consumers must give permission before any data can be collected. Sadly, in practice, those kinds of thoughts turn out to be a fantasy. The CR study demonstrates that people simply don't get the free will to opt out of corporate surveillance if they desire an internet-connected experience.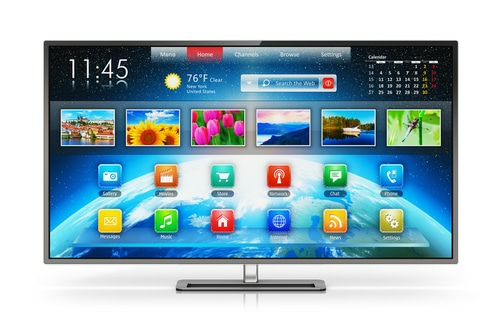 The Consumer Reports Study
To conduct its study, CR purchased five smart TVs from regular retailers. The Samsung UN49MU8000 and the LG 49UJ7700 each run on custom operating systems. The other three (TCL 55P605, Sony XBR-49X800E, Vizio P55-E1 SmartCast TV) leverage third-party software (Roku, Android TV, and Chromecast respectively).
CR found that in order for consumers to actually use the internet connectivity provided by these TVs, they had to accept at least some invasive permissions. A failure to do so resulted in a complete loss of the features that the consumer had purchased the TV for:
"We found that it's not always easy to understand what you're agreeing to as you proceed through the setup process. And if you decline permissions, you can lose a surprising amount of functionality. In fact, one TV requires that you accept a broad privacy policy during setup before you can use the most basic, internet-free functions, such as watching TV using an antenna."
The study found that even if users only declined Automatic Content Recognition (ACR) to stop the TV collecting data about their viewing habits, a basic privacy policy was still invoked that asked "for the right to collect information on your location, which streaming apps you click on, and more.
Worst of the lot: the Sony smart TV had an "all or nothing privacy policy" that consumers had to accept even to use the most basic functions (such as using the TV with no internet connectivity and with an old-fashioned antenna).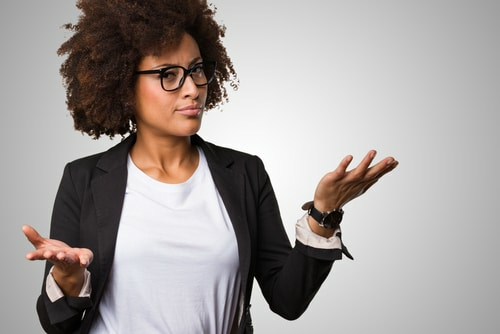 Dysfunctional Regulations
It seems reasonable to assume that it is improbable that consumers have been paying for internet-connected TVs only to opt out of that connectivity at the permissions stage of the setup process. The CR report demonstrates that manufacturers are purposefully forcing corporate surveillance on consumers.
The regulations aren't working, and the FTC needs to revisit this problem urgently. The evidence proves that it isn't enough to stipulate that consumers be asked permission, the FTC must also step in and ensure that consumers can use the TVs they purchase - even if they don't want to be snooped on at all.
What's more, this problem is global. Smart TVs accounted for the majority of TVs available on the market in 2017. In 2018, that trend is set to crystallize - with almost no internet-free models being sold anymore. That means corporations are inevitably getting a foothold in more and more homes around the world.
What Can Consumers Do?
If you already own a smart TV and hadn't realized that the permissions you agreed to were invading your privacy, you can start again by doing a factory reset. This will allow you to go through the setup process again, opting out of ACR and going for the best privacy policy that is available. Sadly, it is likely you will have to accept some invasive settings.
If you are setting up your TV for the first time, be sure to opt out of ACR which is the most invasive setting. Your only other option is to disconnect the TV from the WiFi, but then you lose the internet connectivity. Not connecting the TV to the internet means that you can accept all the invasive features because without internet connectivity the manufacturer can't snoop on you.
One way to stop Smart TV manufacturers from giving your IP address to other firms is by using a Virtual Private Network (VPN). A VPN is an online service that allows people to conceal their IP address (location). Although the TV manufacturer knows who you are, it is still wise to conceal your IP address. This will mean that when the TV manufacturer sells datasets about you to advertisers, they won't be attached to your true IP address. Of course, a VPN for Smart TV also lets you unblock masses of extra content, which is also a plus!
Finally, it is worth noting that it might be better to opt for getting smart features using less privacy-invading devices such as a Chromecast or an Amazon Fire TV stick. Both of those devices are less invasive than a smart TV because they can only monitor the specific things you watch when using them (instead of everything.)
Opinions are the writer's own.
Title image credit: Andrey_Popov/Shutterstock.com
Image credits: Scanrail1/shutterstock.com, Asier Romero/shutterstock.com