The Trump administration is in the process of renewing questionable legislation that allows US intelligence agencies to "incidentally" collect and analyze American citizen's private emails. Section 702 was originally passed as part of the Foreign Intelligence Surveillance Act (FISA) in 2008. According to Electronic Frontier Foundation, the US government uses Section 702 to routinely collect and search "the online communications of innocent Americans without a warrant through what are commonly called "upstream" and "PRISM" (now called "downstream") surveillance."
Section 702 is highly controversial because it is supposed only to be used to intercept foreign citizens' correspondence. The legislation within Section 702 makes it appear that US intelligence agencies cannot take advantage of it to spy on US citizens. After all, US citizens are protected by the fourth amendment: which stops them being targeted with "unreasonable searches and seizures".
This official party line is reinforced by the intelligence community who claim Section 702 is vital for national security and is only ever used to target non-American citizens outside of the US. In reality, however, Section 702 permits alphabet agencies to sweep up foreign communications in such a way that US citizens are also "inherently and intentionally" affected. In fact, it occurs regularly: when US citizens communicate with people situated overseas.
As it stands, Congress must renew Section 702 every few years. This was last done in 2012 when it passed the Senate with a 73-23 vote. At that time, 19 Democrats, 3 Republicans, and the independent Bernie Sanders voted against the legislation. Now the legislation's six years are up, and, last Thursday, the House of Representatives voted in favor of renewing the NSA's surveillance powers.
Next, it must pass through the Senate in order to be ratified for another six-year period. So, what are the chances of that?
Republican Majority
Unfortunately, at the moment the Trump administration has a Republican majority in the Senate. This makes it much easier for it to get legislation like this through Congress unimpeded. Despite this fact, it is believed that Section 702 may face the threat of a filibuster at the hands of Senators Ron Wyden (D-Ore.) and Rand Paul (R-Ky.). Republican Mike Lee (R-Utah) has also suggested he is unconvinced about renewing it. This is what Senator Ron Wyden Tweeted shortly after the House passed Section 702 last Thursday:
"If this Section 702 bill comes to the Senate, I will filibuster it."
A filibuster means it would take 60 votes to successfully renew the legislation (three-fifths of Senators). If filibustered, Section 702 would require the support of at least 12 Democrats (there are currently 51 Republican seats in the Senate).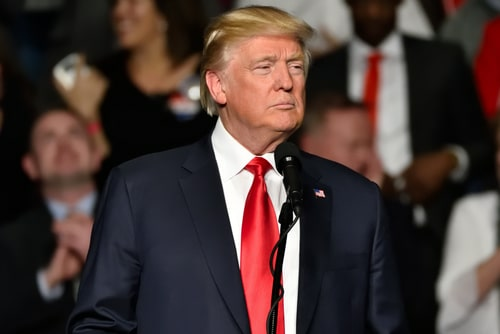 Trump Adds Confusion
In addition to threats of a filibuster, Trump also haphazardly added confusion to the mix using his infamous Twitter account. Hours before the House of Representatives were due to vote on the legislation, Trump appeared to come down against Section 702:
"'House votes on controversial FISA ACT today.' This is the act that may have been used, with the help of the discredited and phony Dossier, to so badly surveil and abuse the Trump Campaign by the previous administration and others?"
Then, two hours later - in true schizophrenic fashion - Trump corrected himself by Tweeting:
"With that being said, I have personally directed the fix to the unmasking process since taking office and today's vote is about foreign surveillance of foreign bad guys on foreign land. We need it! Get smart!"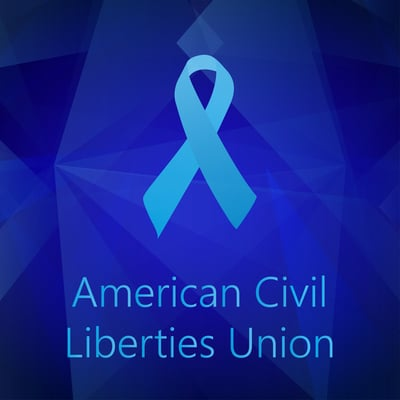 Bulk Collection?
So, is Section 702 being used to unduly access American citizen's communications en masse: perhaps even including those of the Trump campaign as the President first stated?
According to the Office of the Director of National Intelligence's fact sheet about Section 702, the legislation cannot be used to bulk collect American citizens' communications. However, the American Civil Liberties Union (ACLU) and EFF both disagree. Those organizations allege that bulk collection is occurring due to loopholes in the system: a claim reinforced by US attorney Jennifer Stisa Granick in her book American Spies (chapter eight).
Last October, ACLU sent a letter to the House Judiciary Committee that said:
"Section 702 permits the government to unconstitutionally collect Americans' international communications without a warrant."
Joshua Geltzer, the former senior director for counter-terrorism at the National Security Council is strongly in favor of renewing Section 702. He claims that FISA legislation is vital for national security and denies that the legislation permits bulk collection. Yet, even Geltzer has contradicted this claim when he commented that:
"702 was passed by Congress because in the modern world target-by-target collection was unwieldy and impractical given the immediate nature of threats."
What's more, the version of Section 702 that is currently making its way through Congress contains an amendment (s.139) which would increase the scope of the NSA's surveillance to unprecedented levels. This includes permitting the restarting of "about" collection described by EFF as: "an invasive type of surveillance that the NSA ended last year after being criticized by the Foreign Intelligence Surveillance Court for privacy violations".
All things considered, we strongly encourage all concerned US citizens to join the EFF's campaign by emailing their Senator today. To tell them to uphold their constitutional rights by rejecting S. 139 and Section 702. The time to act is now because the Senate is due to vote on Section 702 on Thursday, January 18.
Opinions are the writer's own.
Title image credit: Kisov Boris/Shuttersrtock.com
Image credits: Evan El-Amin/Shutterstock.com, QueenAnn5/Shutterstock.com