After two months of deliberation, the Patent and Market Court in Stockholm has ruled that the Swedish VPN provider OVPN does not need to hand over any logs pertaining to an account holder believed to be involved with the torrent site The Pirate Bay.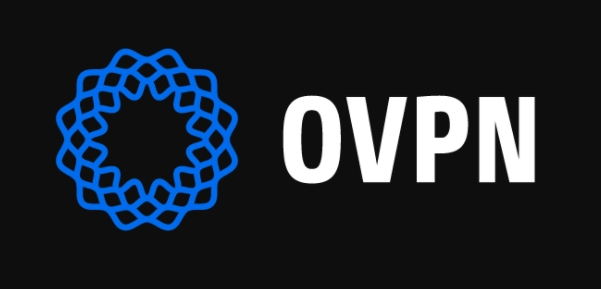 The decision is a win for digital privacy in Sweden and a personal victory for OVPN. It puts an end to the case filed by the Rights Alliance on behalf of two Swedish film companies - AB Svensk Filmindustri and Nordisk Film A/S.
The legal case against the Swedish VPN provider sought to force it to reveal which account holder had been allocated a specific public IPv4 address, at a specific time on June 2, 2020. Fortunately for the privacy of that account holder, OVPN is a zero-logs provider that is completely unable to comply with this kind of request.
Due to the efficient way that it runs its service, OVPN cannot under any circumstances provide information about its users, even if it is served a warrant. This is because it does not log traffic, timestamps, DNS requests, IP addresses, MAC addresses, or even bandwidth usage for individual sessions. OVPN told ProPrivacy:
We're happy that we won the injunction as it clarifies further that VPN services are not Internet service providers in Sweden, and therefore have no requirement to log. It shows that Sweden is a good country to run a VPN service from.
A win for privacy
The case began back in June, when Rights Alliance (RA) mistakenly targeted the Swedish ISP, Obenetwork, with an injunction. At that time, Obenetwork responded by explaining that the IP address in question was being rented to the end-user by OVPN. With this clarification made, RA legally pursued OVPN for the information it desired.
The new injunction attempted to force OVPN to provide the account holder's name, address, payment information, and details about how long that specific user had been paying for access to a dedicated IP address.
Fortunately for the VPN user in question, OVPN is a privacy-oriented service that has no hard drives attached to its servers. This ensures that it has no way to comply with these kinds of formal data requests. According to the VPN provider, even information about who paid for the service is not held on file, which is why it is impossible for OVPN to know the identity of the individual who rented the dedicated IP.
During the trial, RA attempted to get its own way by involving a VPN expert. This attempt to pressure OVPN into revealing it had some useful information on file ultimately backfired when the expert admitted that this was not necessarily the case.
OVPN was willing to admit to the court that it could theoretically check who was renting a dedicated IP address in real-time. However, it also pointed out that it could not deduce who had used a specific dedicated IP at a previous date and time.
Consequently, the court conclusively found that OVPN was not legally required to retain data about its users, and was not able to help with the injunction. As a result, the case has reinforced Sweden as a jurisdiction that is ideally suited for VPN providers to be based. OVPN told us:
By utilizing a VPN service you are essentially moving the trust from your ISP to the VPN provider. It's crucial that you're using a VPN service that is trustworthy and transparent on how the business is run and which methods they've employed to protect your privacy and integrity.

We're satisfied that all our no-logging claims have been proven and verified and that users can once again be reassured that OVPN is a trustworthy VPN provider.
Conclusion
The findings from this case reinforce why it is important for VPN users to stick to trustworthy VPN services based in jurisdictions that uphold service providers' right to market themselves as a no logs VPN.
Rights Alliance's claim that OVPN has been purposefully running a "disloyal service" used to circumvent the law is false, and it is great to see the Swedish court ruling in favor of this important privacy tool. VPNs are used by large numbers of people for completely legitimate purposes including journalists, lawyers, politicians, human rights activists, and political dissidents.