Mozilla and ExpressVPN have announced a new partnership in which users of Mozilla's newly rebranded Firefox Lite app will be offered a 7-day free trial of the popular VPN service. This offer will be open to Mozilla Lite users in India, Indonesia, Thailand and the Philippines.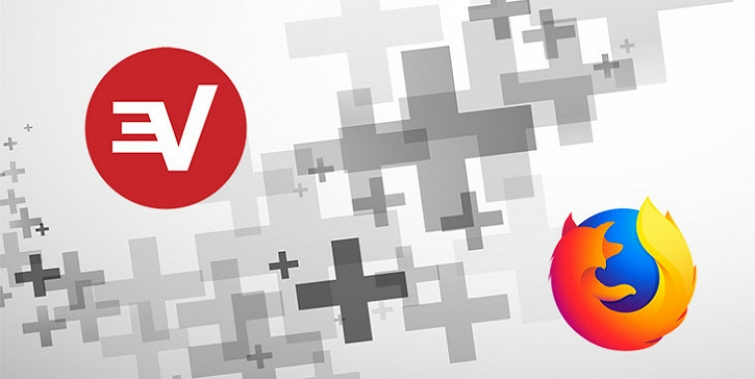 Unlike a recently announced similar partnership between Mozilla and ProtonVPN, which is a short-term "experiment" available only to a group of American users, this is a long-term project that is being rolled out to all Firefox Lite users in the target countries.
"Together, we will be offering Firefox Lite users a free 7-day trial of ExpressVPN, helping them secure their connections and ensure their data is not exposed to prying eyes or malicious actors."
Explaining the decision to target users in the selected counties, Harold Li, vice president at ExpressVPN, told us:
"These four countries are among those with the world's largest internet populations and are the key markets that Mozilla is targeting with Firefox Lite at the moment."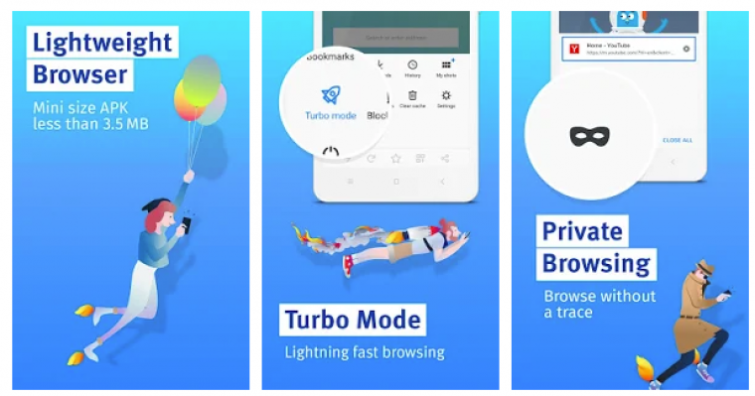 Mozilla
Mozilla Foundation is a non-profit organization best known for developing the open source Firefox browser. The vast bulk of its income comes from "search royalties" from Google, but Mozilla has recently been experimenting with ways to diversify its revenue model.
It is fair we think, to assume that its partnership with ExpressVPN is part of this effort.
ExpressVPN
ExpressVPN is a privacy-focused VPN service based in the British Virgin Islands. It keeps no logs that compromise users' privacy, offers exceptional 24/7 customer support, and pioneered the idea of a 30-day no-quibble money back guaranty.
It offers apps for every major platform, including, of course, Android (4.2+). ExpressVPN uses very strong encryption in all its apps to keep hackers and nosy governments at bay. ExpressVPN resolves all DNS queries itself, and its apps feature full DNS leak protection and kill switches to ensure users' real identity is not exposed on the internet.
Charles Chen, Head of Business Development, at Mozilla Asia noted that:
"We see VPNs as a critical tool for internet security and privacy. ExpressVPN stood out for its pioneering work in leak proofing. We are happy to have established such a strong collaboration to bring a whole new level of secure mobile Web experience for our users."
It is worth noting that ExpressVPN offers a 7-day free trial to all users of its Android app, no matter where they are based.
Firefox Lite
Firefox Lite is a fast lightweight browser designed specifically for the Asian market. A rebranding of Firefox Rocket, Firefox Lite is only a 3.5 MB download and has a strong focus on minimizing bandwidth usage.
Its Turbo Mode filters out ads and other third-party content from web pages in order to speed up page loading times and to minimize data use. It also offers the ability to save the whole screen to PDF for reading offline (together with a web link so users can quickly return to the website).
ProPrivacy.com's opinion
Encouraging people to use a VPN for their security and privacy is a good thing, so we have no problem with Mozilla striking strategic partnerships such as this, which both benefit its users and reduce its dependence on Google for revenue.
ExpressVPN is also a great VPN provider, and one of the few on the market that has the infrastructure necessary to handle an influx of new customers from these very large markets. Indeed, India, Indonesia, Thailand, and the Philippines are estimated to have some 729 million internet users combined. If even a small percentage of these people take Mozilla and ExpressVPN up on their offer, then it is vital the VPN service can scale to the challenge. Harold Li confirmed to us that ExpressVPN is ready for this:
"ExpressVPN has grown exponentially since we launched in 2009, and we've consistently been able to scale our resources and infrastructure to always maintain industry-leading speed, reliability, and customer service. We're confident that we'll be able to support the growth in users that this partnership will bring."
Our only concern is that Firefox Lite is clearly aimed at users in developing markets who often struggle to afford mobile data bandwidth. An ExpressVPN subscription costs $12.95 per month (or $6.67 per month if an annual subscription is purchased with the current dealwhich we fear many people in the target demographic might struggle with. But it is a good service, so it will be interesting to see what the uptake is. When we put this to Li he said:
"What we've seen is that users all over the world are increasingly seeing online privacy and security as a necessity, and are willing to pay to protect it. At the end of the day, it's about the value that we're able to offer, and we know from the significant numbers of customers in all four of these launch markets that users see the value in ExpressVPN. "