This year, the price of Bitcoin has soared by 640% to its current price of $8,100. Ether has gone from just $30 to its current price of $390. Meanwhile, Litecoin is up by 1,400% since the beginning of the year. In August, the total cryptocurrency market hit a record $150 billion. With those sorts of statistics, it's no wonder that investors are clamoring for a piece of the action.
Despite all the good news, however, investing in cryptocurrencies isn't always a walk in the park. To the contrary, while some people enjoy massive returns on their investments, others fall victim to hackers and scammers preying on the eager and ambitious.
This week, for example, news has emerged of an Ethereum blockchain startup that scammed Initial Coin Offering (ICO) investors of $374,000. The coin was called Confido. It promised to be a blockchain solution for making payments and tracking shipments. Digital tokens were sold to investors between 6 and 8 November. Then, on Sunday, the coin's developers suddenly pulled both the Twitter and the website for Confido.
Soon after, a spokesperson for Confido released a message on Reddit claiming that "legal problems" had stopped Confido developers from being able to continue with the coin. The same message briefly appeared on medium but was quickly deleted:
"Right now, we are in a tight spot, as we are having legal trouble caused by a contract we signed. It is likely that we will be able to find a solution to rectify the situation. However, we cannot assure you with 100% certainty that we will get through this."
Worryingly for investors, however, the Confido spokesperson returned to Reddit a few hour later to say:
"Look I have absolutely no idea what has happened here. The removal of all of our social media platforms and website has come as a complete surprise to me."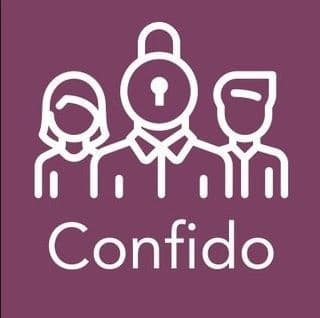 Since then, Confido tokens have become worthless. Investors have been left with nothing. Eli Lewitt, the co-founder of TokenLot (the website that was running the Ethereum blockchain ICO for Confido) was left caught in the middle. Lewitt has gone on the record to say that Confido developers "were very good scammers." They appear to have vanished without a trace.
Hard to Tell
Sadly, this is the trouble with the burgeoning cryptocurrency investment market. Altcoins are largely unregulated and new coins keep appearing all the time. For investors who missed out on the Bitcoin gold rush, ICOs for niche coins that promise unique blockchain developments are a huge temptation. On this occasion, however, it seems the coin was just an empty promise created by savvy con artists.
Sadly, there's little to stop this from happening. This is why investors need to be incredibly careful when investing in emerging coins. While some altcoins, like EOS, have big names like Dan Larimer (Bitshares, Steemit) attached to them, others startups are created by unknowns.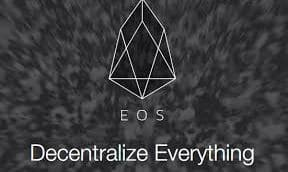 Sadly for investors hoping to get rich quick, it isn't easy to tell which coin is going to be a success or a failure - or worse, a scam. With that in mind, no one can deny that there's an element of gambling involved in investing in initial coin offerings. Doing so isn't for the faint-hearted.
Security Concerns
It isn't just fake coins created by scammers that can lead to a miserable day in the world of cryptocurrencies, either. This year has seen several cases of coins being hacked, raising questions over the security of cryptocurrencies.
This week alone, a cyberattack on a cryptocurrency known as Tether has seen cybercriminals make off with $31 million worth of the digital currency. Tether is a Chinese cryptocurrency that was initially called Realcoin. The altcoin was rebranded to Tether and has since risen in popularity.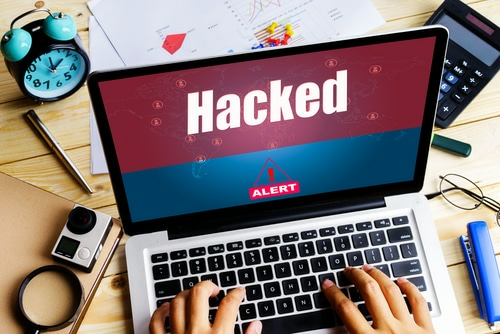 One Tether is always worth one dollar, which makes it stable, and a useful crypto tool for making online transactions with cryptos from regular fiat currencies. On Sunday, hackers managed to hack the Tether Treasury wallet, sending $30,950,010 of crypto funds to "an unauthorized Bitcoin address."
Thankfully, according to Tether developers, the coins will not be redeemable because the address has been blacklisted. It is hoped that this will successfully prevent the coins from entering into circulation. However, the hack is yet another sign of how vulnerable cryptocurrencies are to hackers.
Left, Right, and Center
Over the past few years, many high profile cryptocurrency hacks have occurred. Bitcoin exchanges such as Bitfinex and Mt. Gox have been hacked. In July of this year, an Israeli cryptocurrency trading platform called CoinDash was hacked to the tune of $7 million worth of Etherium. In 2016, more than $50 million in Ether was stolen from investors holding funds in the Decentralized Autonomous Organization (DAO). Hacks like these are concerning. They demonstrate the considerable risks involved in holding cryptocurrencies.
What's more, evidence has emerged that there is malware in the wild designed to harvest people's wallet passwords or to intercept wallet addresses during transactions in order to ship funds to hackers. According to cybersecurity experts at FireEye, North Korean hackers working for Kim Jong-un have been known to steal tens of thousands of dollars worth of Bitcoins (and other cryptos) per week.
Invest Wisely
At the end of the day, investing in cryptocurrencies does yield the potential for massive paydays. However, aggressive growth also leads to volatility, and although it may seem attractive to invest in this emerging field, its significant instabilities should be considered. As with any form of trading, it's important not to gamble more than you can afford to lose.
This article is not intended as investment advice and should not be taken as such.
Opinions are the writer's own.
Title image credit: Wit Olszewski/Shutterstock.com,
Image credits: Light And Dark Studio/Shutterstock.com