A large coalition of child advocacy groups has filed a complaint about Google with the US Federal Trade Commission (FTC). According to the coalition of child protection agencies and privacy advocacy groups - 23 organizations in total - Google has been violating the Children's Online Privacy Protection Act (COPPA).
The organizations claim that Google has been violating COPPA by allowing YouTube to advertise to and collect data from kids under the age of 13. In order to secure your children's, and your data, we recommend using a VPN for Youtube. Among the important advocacy groups that have mounted the formal complaint, are the Center for Digital Democracy, Campaign for a Commercial-Free Childhood (CCFC), the Consumer Watchdog, and Common Sense.
The coalition is pushing the FTC to sanction Google for multiple alleged privacy violations. Josh Golin the director of CCFC has made the following statement:
"For years, Google has abdicated its responsibility to kids and families by disingenuously claiming YouTube – a site rife with popular cartoons, nursery rhymes, and toy ads – is not for children under 13.
"Google profits immensely by delivering ads to kids and must comply with COPPA. It's time for the FTC to hold Google accountable for its illegal data collection and advertising practices."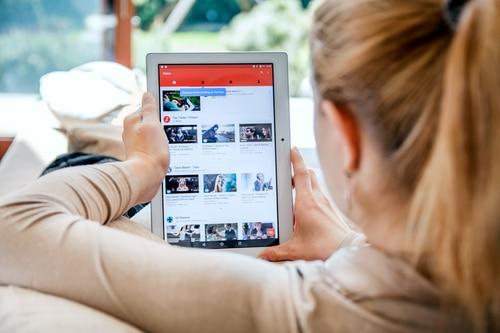 For Adults Only
Google claims that its YouTube service is intended for internet users over the age of 13 only. A quick glance at the YouTube Terms of Service does indeed demonstrate that the video service is stipulated as not for children.
However, privacy experts and child protection agencies agree that, in reality, YouTube is providing a large amount of content for kids. In fact, statistics reveal that around 80 percent of children between the ages of six and 12 use Youtube regularly in the US.
With such large numbers of children using the video service, it seems clear that the coalition's privacy concerns are justified. Google has already proven itself to be greedy when it comes to data mining, and you would have to be mad to think that Google would not have its eye on children - an online advertising market that is set to grow to $1.2 billion by 2019.
Jeff Chester of the Center for Digital Democracy believes that it about time Google was held accountable. Commenting on the FTC complaint, he drew parallels between the recent Facebook scandal:
"Just like Facebook, Google has focused its huge resources on generating profits instead of protecting privacy."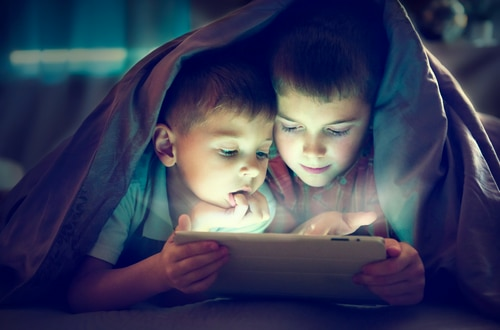 Children's Privacy Invaded
According to the complaint filed with the FTC, Google has been collecting a large amount of data from children under 13. Data that it shouldn't have been collecting at all, especially without parental consent. Among that personal information are children's locations, device identifiers, and phone numbers.
In addition, the complaint alleges that Google has been tracking minors across various different websites and services without first gaining consent. This, the coalition argues, is a direct violation of COPPA.
Channels for Children
Google claims that it has already ensured child protection by providing the service "YouTube Kids." That service, which was launched back in 2015, is specifically curated and filtered for children under the age of 13. This is what a Google spokesperson had to say about the complaint:
"While we haven't received the complaint, protecting kids and families has always been a top priority for us. We will read the complaint thoroughly and evaluate if there are things we can do to improve. Because YouTube is not for children, we've invested significantly in the creation of the YouTube Kids app to offer an alternative specifically designed for children."
However, according to a study cited by the coalition, only 24 percent of children who watch YouTube actually use the Youtube Kids app. This means that the vast majority of children are using the adult version.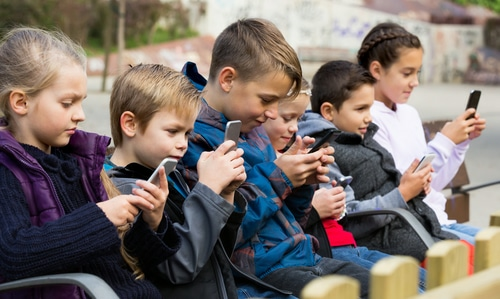 What's more, the advocacy groups have pointed to obvious evidence of YouTube channels that are directly marketed to children. The second most popular YouTube channel in the US - with more than 20 billion views and 12 million subscribers - is Ryan ToysReview. That channel, which is presented by a minor, advertises itself as follows:
"Ryan loves toys. Toys Review for kids by a kid! Join Ryan to see him play with toys and review toys for kids!"
According to the FTC complaint, that channel alone made Google $5 million in advertising revenue last year. It isn't alone. The 59-page complaint goes on to name ChuChuTV Nursery Rhymes & Kids Songs with 15.9 million subscribers and more than 10 billion video views as well as LittleBabyBum with 14.6 million subscribers and 14 billion views.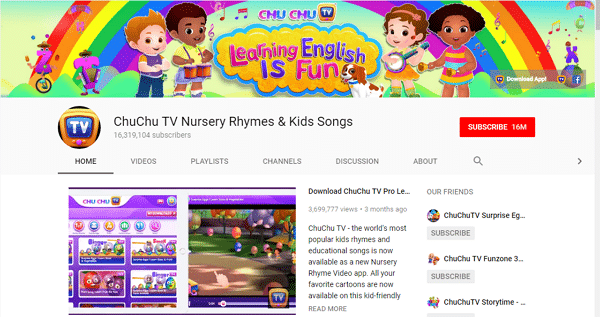 From the complaint:
"YouTube also has actual knowledge that many children are on YouTube, as evidenced by disclosures from content providers, public statements by YouTube executives, and the creation of the YouTube Kids app".
Katie McInnis, policy counsel for the Consumers Union has come forward to express her belief that Google " has the responsibility to be Coppa-compliant and ensure that children can safely watch the programs designed and promoted for kids."
This belief was reiterated by James P Steyer, the chief executive of Common Sense:
"It is time for Google to be completely transparent with all the facts and institute fundamentally responsible new policies moving forward to protect the privacy of kids. We fully expect Google to work closely with advocates and reach out to parents with information about parental controls, content and collection practices on YouTube so parents can make informed choices about what content they allow their kids to access and how to protect their privacy."
COPPA violations can cost firms fines of up to $41,484 per violation. For Google, this means that if the FTC decides it is at fault (and must pay substantial civil penalties), the bill could run into tens of billions of dollars.
Anybody interested in protecting their children's digital privacy online is strongly advised learn more about internet safety and online privacy.
Opinions are the writer's own.
Title image credit: Iakov Filimonov/Shutterstock.com
Image credits: Daniel Krason/Shutterstock.com, Subbotina Anna/Shutterstock.com, Iakov Filimonov/Shutterstock.com