When it comes to piracy affecting sales, the media giants have always been up against a stack of evidence to the contrary. Even TV show producer Alan Bewkes, CEO of Time Warner (parent company to HBO), admitted that Game of Thrones being the "most pirated show in the world" was "better than winning an Emmy."
Now, a study commissioned by the EU once again provides statistical proof that piracy doesn't negatively affect the entertainment industry's profits. Most damning of all: the study was kept hidden for years because of its findings, which stand in stark opposition to those held by entertainment industry moguls.
The study is called 'Estimating displacement rates of copyrighted content in the EU.' It is finally available for anybody to scrutinize online. It proves that the entertainment industry's forceful rhetoric that it is suffering, and will continue to suffer greatly unless something is done about the internet (and the dreaded piracy that comes along with it), is a load of rubbish.
The EU study set out to answer two important questions:
How do online copyright infringements affect sales of copyrighted content?

How much are online copyright infringers willing to pay for copyrighted content?
To make sure it was well rounded and fair, the study covered all four of the main creative content categories that are most affected by the internet: music, audio-visual, books, and games.

Large Cross Section
The study interviewed 5,000 EU citizens from each of several countries, including Germany, the UK, Spain, France, Poland, and Sweden. The aim was to guarantee that the results would be as closely representative of the "EU as a whole" as possible.
The researchers discovered that 51% of EU adults had "illegally downloaded or streamed any form of creative content." Those figures skyrocket to 72% in the case of minors. The research also found that piracy rates were higher in Spain and Poland than elsewhere in the EU.
Displacement of Sales
Did the study find evidence of "displacement of sales by online copyright infringements?" In most cases, the answer was no. The study does show that for "top films" there may have been a loss of around 5% of the current sales volume. Admittedly, this isn't a negligible loss.
However, in the case of gaming, the study concluded that piracy actually had a positive effect on sales:
"For games, the estimated effect of illegal online transactions on sales is positive – implying that illegal consumption leads to increased legal consumption. This positive effect of illegal downloads and streams on the sales of games may be explained by the industry being successful in converting illegal users to paying users. Tactics used by the industry include, for example, offering gameplay with extra bonuses or extra levels if consumers pay."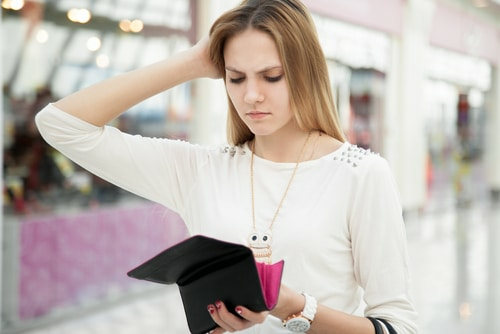 Driving Factors?
According to the study, price structure was the chief reason behind people's willingness to consume pirated content. The researchers found that in the case of music, games, and books, consumers generally found the cost to be acceptable - which made them more willing to purchase legitimate versions of the products.
A study conducted by BPI in 2014, for example, revealed that British citizens streamed a whopping 14.8m music tracks. That's almost double the 7.5m tracks that were streamed in 2013.
TV shows and movies, on the other hand, didn't fare as well. In this category, 80% of respondents claimed that they felt prices were too high. This implies that the "willingness to pay" for these forms of entertainment is being displaced by the cost of the entertainment itself (as opposed to being caused by a desire to consume those forms of entertainment for nothing).
This is an important distinction and is one that the movie and TV industry should seek to comprehend fully. Most people aren't thieves. When consumers are presented with a legitimate form of uptake for audio-visual material - which is priced reasonably - there are considerable gains to be made. The rise of Netflix is a perfect example of this.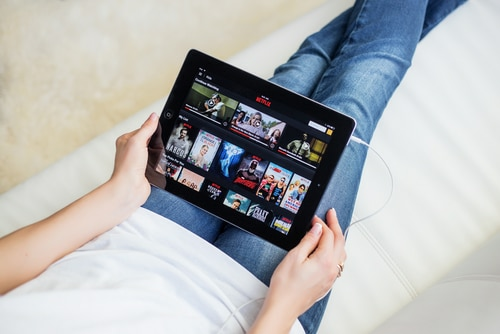 Limited Catalogs
Sadly, many consumers still feel that streaming services such as Netflix are very limited. This is especially true for Netflix subscribers living outside of key markets such as the US. In the US, consumers have access to 4,339 movies and 1,326 TV shows at the time of writing. Compare that to the UK (for example), where consumers only get to see 2,425 movies and 542 TV shows, and you start to get a sense of the problem.
Sadly, catalog discrepancies aren't the only thing that turns people away from paid online streaming services. There have also been reports of shrinking rather than growing catalogs. For consumers, choice is essential, because some titles simply aren't of interest to them. Lack of choice can make catalogs seem restrictive. This can cause people who try services like Netflix to give them up if enough new content to satisfy their needs isn't forthcoming.
For a full look at Netflix catalogs from around the world please check out our in-depth investigation here.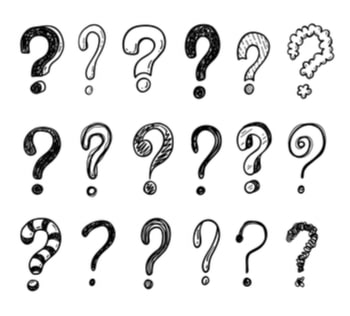 Which Service?
The competitive nature of the audiovisual market, and the availability of different content on different services - such as Amazon Prime, Hulu, and HBO on demand - severely waters down what is available on any one given platform. This confuses and frustrates consumers who can't afford to pay for multiple services in order to enjoy all the content that suits their tastes.
These are problems that the entertainment industry needs to address if it wants to draw consumers away from piracy. Sadly, that industry seems more focused on influencing search engines and lobbying governments (to do more about piracy) than it does on finding ways to bring audio-visual material to people in a more successful manner.
This is saddening considering that box office records are being smashed. At the end of the day, the makers of Game of Thrones can't be wrong. If being the most pirated show on Earth works for them, then it undoubtedly works to advertise other movies and TV shows as well. It's about time that the entertainment industry pulled up its socks rather than using its influence to force studies like these to be swept under the carpet.
Opinions are the writer's own.
Title image credit: AlexLMX/Shutterstock.com
Image credits: Belish/Shutterstock.com, fizkes/Shutterstock.com, Kaspars Grinvalds/Shutterstock, Nikolaeva/Shutterstock.com,