Streaming subscription service Netflix has been beaming a variety of TV and movies into our living rooms, and onto our portable devices for a decade. The service offers thousands of hit shows and movies, with original content residing alongside the latest programming from broadcasters around the world.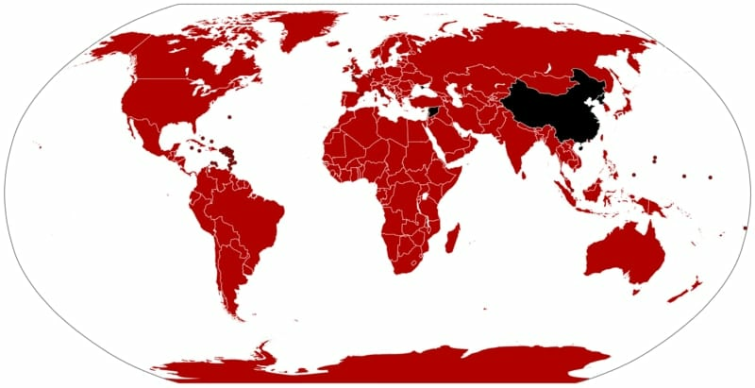 Many Netflix users have experienced the crushing weight of so much choice, with something to suit whatever you're in the mood for. However, we've crunched the numbers and found that some countries may not be getting a fair shake when it comes to the variety available. We understand this is not Netflix's fault – in fact, the company is investing in more original films and shows to make sure everyone can see its content. Instead, the restriction is a result of license holders not allowing all regions access to programming and movies, creating a large difference in Netflix catalogues in some countries.
We put together the Notflix comparison tool as a way to compare the size of Netflix libraries around the world, as well as their relative costs. Choose two countries to go head-to-head and you'll see which country offers more programming, and find out the cost of the respective monthly subscriptions. You may find that your country has tons of content and is relatively low on price, or, it may be that you're paying a lot more for a lot less.
We compiled data on the library size and subscription cost of 20 different countries, including the United States, the UK and Canada, to show the discrepancies between how much they're paying, and how much they get in return.
So what's being done about this discrepancy? As noted previously, Netflix aren't the bad guys here – the company has gone on the record to say that it wants as many people to see as much content as possible. Currently the European Union is creating plans to roll out regulations making it a legal requirement to allow travelers to European countries to have access to streaming catalogues from their own country. This means that if you live in France and travel to Germany, you'll still be able to gain access to the French Netflix library.
This doesn't necessarily solve the issue. However, Netflix is constantly expanding into new territories, with 130 new countries able to access the service from the beginning of 2017. The company claims to be "prisoners of territorial licensing," but it is also keen to reassure people that it is "moving quickly to have global availability of all content".
.@Casper_O Still prisoners of territorial licensing — moving quickly to have global availability of all content on Netflix.

— Netflix US (@netflix) January 6, 2016
Check out the Notflix tool to discover where Netflix users aren't getting enough bang for their buck.
Image Credit: Ink Drop/shutterstock.com