The privacy-focused search engine DuckDuckGo has enabled Global Privacy Control (GPC) on its mobile apps and browser extensions by default. The move improves user privacy by ensuring their browser always informs visited websites that they want privacy.
The decision adds GPC to other privacy-protective measures, including tracker blocking and private searching, and strengthens DuckDuckGo's position as a go-to browser for those who wish not only to search without tracking – but also to browse with added privacy.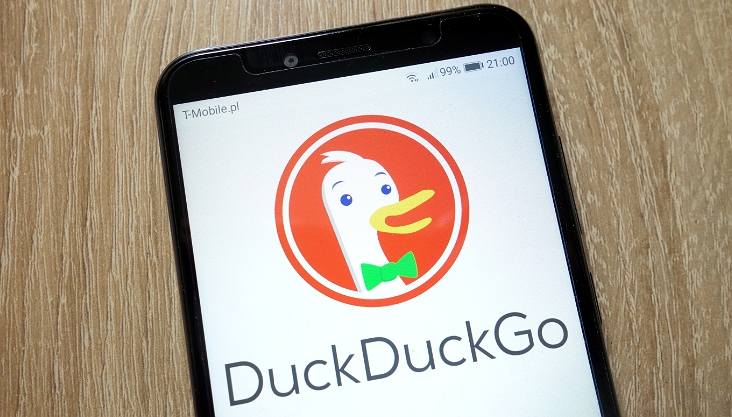 Global Privacy Control
DuckDuckGo became a founding member of the GPC standard last year, alongside organizations like Mozilla, Glitch, Brave, Disconnect, Abine, Digital Content Next (DCN), Consumer Reports, and the Electronic Frontier Foundation (EFF).
The new standard allows consumers to more easily prevent website tracking by allowing them to exercise their rights under consumer privacy regulations like CCPA and GDPR.
It works by sending a clear message to websites informing them that the user does not consent to the collection or sale of their personal information. In a blog post explaining its decision, DuckDuckGo stated:
"While we already block most tracking while browsing, we believe GPC will ultimately provide additional legal protection in certain jurisdictions for situations where websites might otherwise sell or share your data with other companies that may profit or benefit from it (such as selling data you give them to advertisers or data brokers after your visit)."
The good thing about adding GPC to apps and extensions by default is that end-users can completely forget about making individual requests – doing away with the headache of needing to inform each website that they want to exercise their privacy rights.
Much-needed tool
The concept for GPC was originally spearheaded by California Attorney General, Xavier Becerra, who stated that the technology was necessary to allow consumers protected by CCPA to exercise their rights in a frictionless manner. Talking to the US Senate, Becerra said:
"One provision of our regulations intended to facilitate the submission of a request to opt out of sale by requiring businesses to comply when a consumer has enabled a global privacy control at the device or browser level, which should be less time-consuming and burdensome. I urge the technology community to develop consumer-friendly controls to make exercise of the right to opt out of the sale of information meaningful."
In its recent Blog post on the subject, DuckDuckGo acknowledged the Attorney General, stating that the company is "excited to be part of the answer to AG Becerra's call to action by offering consumers GPC as a means to invoke their CCPA 'do not sell' rights across multiple websites."
DuckDuckGo also reminds readers that while the rights afforded by CCPA are currently only legally available to consumers living in California, some companies, like Microsoft, have committed to extending those privacy rights to residents throughout the USA. Plus, a number of US states are preparing similar privacy regulations, meaning that GPC will become legally enforceable elsewhere.
DuckDuckGo also stated it intends to work with data protection authorities in other locations "to help ensure GPC is legally binding in more jurisdictions, such as in the EU where the General Data Protection Regulation (GDPR) is in force."
A good time to switch
With privacy making headlines due to WhatsApp's new privacy policy, and people flocking to privacy services like Signal in search of better data protection, it seems clear that consumer privacy awareness is at an all-time high. With this in mind, 2021 is a great time to migrate away from privacy-invading services.
If you live in California, Europe, Brazil, UAE, or Bermuda, you can start making use of GPC right away by downloading one of DuckDuckGo's apps or extensions.
And, if you happen to live elsewhere, we urge you to consider using privacy-enabling extensions, browsers, and search engines because it sends a strong message to those services that continue refusing to value consumer privacy.
To find out more about gaining privacy online, check out our beginners guide.