On June 24, snap Presidential and legislative elections will take place in Turkey. The elections will be the first to occur since changes made in 2017 turned the Turkish parliament into a Presidency. If President Recep Tayyip Erdoğan retains control, he will have the ability to issue decrees, dissolve parliament, and appoint ministers and top judges.
Sources believe it will be the closest Turkish election in recent times. Erdoğan's control over Turkey is faltering, causing his Justice and Development Party (AKP) to enact evermore authoritarian policies.
Restricting access to information is playing a key role in maintaining the regime's stranglehold. With restrictive policies involving internet blackouts, website censorship, and surveillance at the heart of AKP's policies.
Since the attempted military coup two years ago, Erdoğan has subjected the country to a wave of internet blackouts. Social media sites have suffered bouts of censorship, and many online VoIP messengers and secure encrypted communication apps have become restricted. The byproduct is a prohibitive environment for mobilizing any coherent opposition.
Snap election
Turkish citizens had originally expected the first presidential race to occur in November of 2019 and so the early elections is believed to be a way for AKP to exert control over the ballot. By forcing a snap election, the opposition is left out of kilter and unable to properly mobilize its campaign wheels.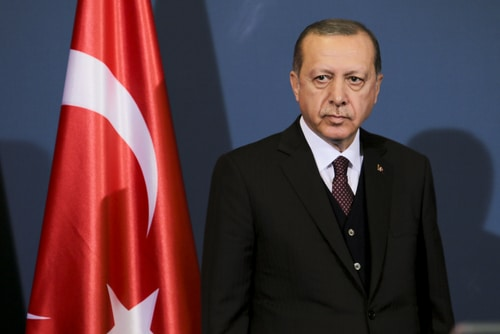 Mass censorship
In the last few years, Turkish citizens have experienced a massive surge in censorship - both local and international. Any news that criticizes Erdogan's ugly regime is neatly buried away. That censorship underscores the fraught political environment.
The scarcity of access to information is a direct attack on the Turkish people's ability to make informed decisions about their leadership. What's more, Erdogan's totalitarian approach to quelling dissenters extends to the imprisonment of journalists, police officers, military personnel - and anybody else who dares to criticize the regime.
In fact, Erdogan's primary political opponent, Selahattin Demirtas, of the left-wing pro-Kurdish Peoples' Democratic Party (HDP), is currently campaigning from prison.
"[What] is most jarring is that beneath the veneer of a multi-party system the truth is that not even the Justice and Development Party (the AKP), in government since 2002, has any power," explained political activist, Roger Annis. "The political life of the country has been reduced to the person of its leader, Erdoğan, and his entourage of relatives and cronies."
In addition, Turkey continues to support the United States in occupying regions of northern Syria; and is involved in what was recently described as a "domestic civil war against its Kurdish population". Fear is the name of the game in Erdoğan's Turkey.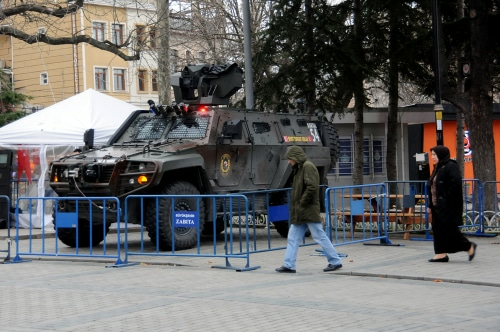 Under the thumb
In March of this year, Erdoğan passed legislation that permits Turkey's media watchdog RTUK to impose ever more stringent digital censorship. Online-news platforms are being monitored closely and content deemed dangerous for "national security" is forcibly removed. This makes it extremely difficult for citizens to escape AKP's censorship bubble.
The pro-Kurdish Peoples' Democratic Party (HDP) has called for the introduction of a commission that guarantees internet freedom.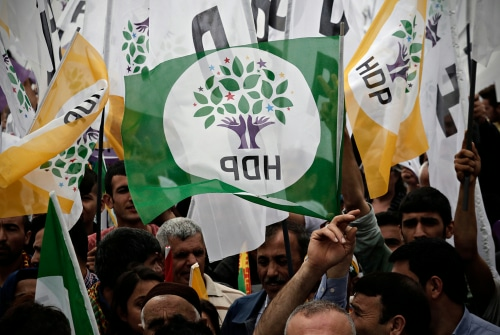 Rigged elections
In an open and lawful democracy, access to information is vital. Imposing a ban on opposing opinions and silencing political dissenters is tantamount to election rigging. The outcome is a corrupt form of democracy - a thin political veil - that barely obscures Turkey's true underlying dictatorship.
What's more, there is evidence that Erdoğan's government may be doing more than just censoring to ensure it comes out on top.
Since the snap elections were announced, Turkey has experienced a loss of life. Many people are directly blaming Erdogan's government. A video recently leaked to social media appears to show the president encouraging officials to intimidate Kurds to stop them voting.
In the footage, Erdoğan can be seen telling officials they have voter lists for each neighborhood and should do what is necessary by focusing on voters that support Selahattin Demirtas.
Since that video was released, a clash broke out in the mainly Kurdish town of Suruc. Ibrahim Halil Yildiz (an AKP MP) was campaigning in a shopping center when Kurdish rioters are said to have attacked his entourage. Conflicting reports have emerged.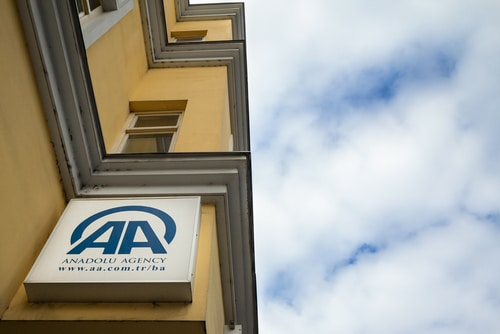 The state-run news agency, Anadolu, has asserted that Kurdish rioters acted unprovoked. Sources coming from Kurdish opposition, on the other hand, claim that the politician's bodyguards opened fire after he was heckled. In total, four people were killed and 8 taken to hospital after the brutal clash.
Considering the barbarism reported at the hands of Turkish authorities since 2013, it is hard not to consider the possibility of a false flag.
After all, inciting violence from Kurds using social media - followed by attacking Kurds in Suruc and then blaming the Kurdish community - certainly stands to energize pro-APK voters. Erdoğan is dangerous and will stop at nothing to get his own way.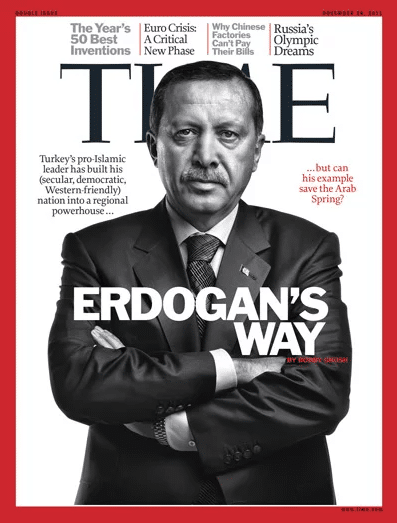 Lockdown
In the last few years, Erdoğan has been physically as well as digitally isolating Turkey. In April, Turkey announced that it had completed 556 km of its planned 828 km wall along the Turkey-Syria border.
On the Iranian border, a similar project to create a 144 km wall is also nearing completion.
The three-meter high fortifications are designed to prevent refugees and smugglers - as well as ISIS - from entering the country. However, for the people of Turkey, the walls may have more menacing connotations.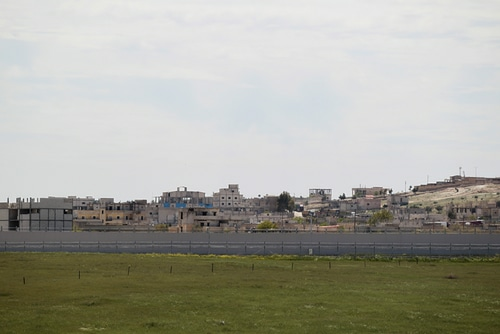 Continued support
Despite widespread dissatisfaction, Erdoğan continues to generate a lot of support within Turkey. Many people feel this is partly down to Europe's failure to allow the nation into the European Union.
In 2010, Wikileaks published confidential documents that revealed France and Austria had deliberately blocked Turkey's EU membership. It is possible that the EU's perceived anti-Islam bias may have strengthened Erdoğan's pro-traditionalist anti-secularist stance.
Arguably, it was not politically wise to continue to exclude Turkey when it had tried hard to make serious improvements. Now, it seems reasonable to assume that Turkey has given up on EU membership. If Erdoğan remains in power, it seems likely to continue to embolden itself as a nationalistic state.
For the people of Turkey, this likely means a continued period of authoritarianism, involving restrictions on access to information and widespread surveillance. Anybody living in Turkey who wants to be able to access censored online information is highly advised to use a VPN.
Title image credit: Igors pusaboms/Shutterstock.com
Image credits: Sasa Dzambic Photography/Shutterstock.com, vicspacewalker/Shutterstock.com, Alexandros Michailidis/Shutterstock.com, BalkansCat/Shutterstock.com, Orlok/Shutterstock.com