ProPrivacy research reveals how little people know about the Match Group
Nearly half of the Match Group's subscribers are not aware of the other dating platforms owned by IAC
61% of subscribers across Match.com, Tinder, OKCupid, Plenty of Fish and Hinge are concerned about the amount of data they share with the platforms
65% don't know who owns their dating service
In order for online dating services to be effective at finding compatible partners, they require one thing – your data. The more personal data you feed into the platforms, the better chance you have of finding a match.
This seems a small price to pay in the never-ending quest for love, but many users don't realize just how much data they're giving away or exactly how these companies use that data once it's handed it over.
We allow these sites and apps to probe every facet of our personal lives. And once we find a match, we entrust these services with our deepest secrets as we communicate with other users on the platform.
But how much do we really know about these online dating services? And can we trust them with the most intimate corners of our souls? ProPrivacy's research suggests that we don't know enough.
A monopoly on love
Match.com has become a household name in the US and around the world. The site went live in 1995 and went on to dominate the online dating niche for more than a decade. While most American's have heard of the prolific dating site, they may be surprised to learn that Match.com is just one of many popular dating sites owned by parent company, InterActiveCorp (IAC).
The hugely popular Tinder is the most successful brand in the Match Group's portfolio, but other services include OKCupid, Chemistry.com, Twoo, and BlackPeopleMeet.com. If you weren't aware of the links between these companies, you're not alone. ProPrivacy recently surveyed 1,000 American citizens and found that 46% of respondents weren't aware of any connection between the dating services.
All dating apps and services in Match Group (IAC) portfolio
Match.com
BlackPeopleMeet.com
Chemistry.com
Delightful
Hinge
FriendScout24
HowAboutWe
Meetic Group
OkCupid
OurTime
People Media
PlentyOfFish
Tinder
Twoo
This lack of awareness is by design. IAC has gone to great lengths to ensure the brands in its portfolio remain separated. But take a closer look and you'll discover that your data flows freely between all of the brands in the IAC portfolio.
IAC says that this data sharing policy serves several purposes, including "improving your chances at building significant connections with others" or to benefit from "cross-platform functionalities", but are there hidden dangers within the Match Group's policies?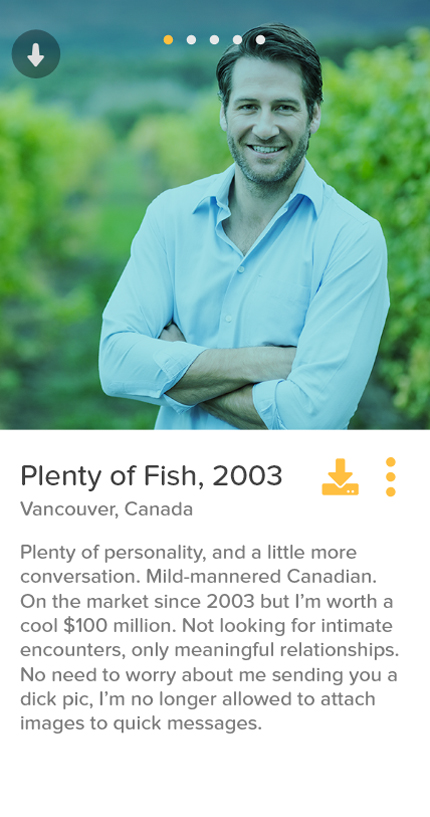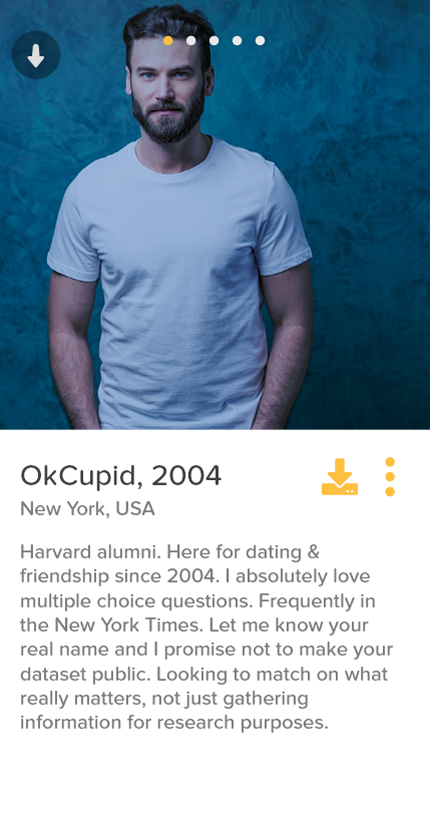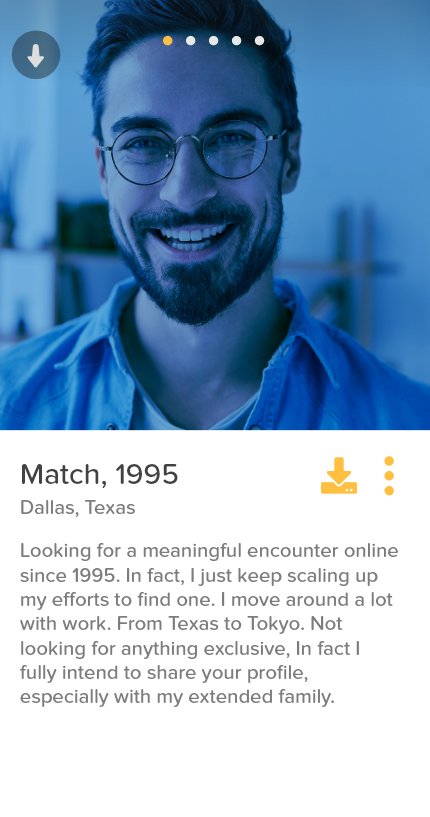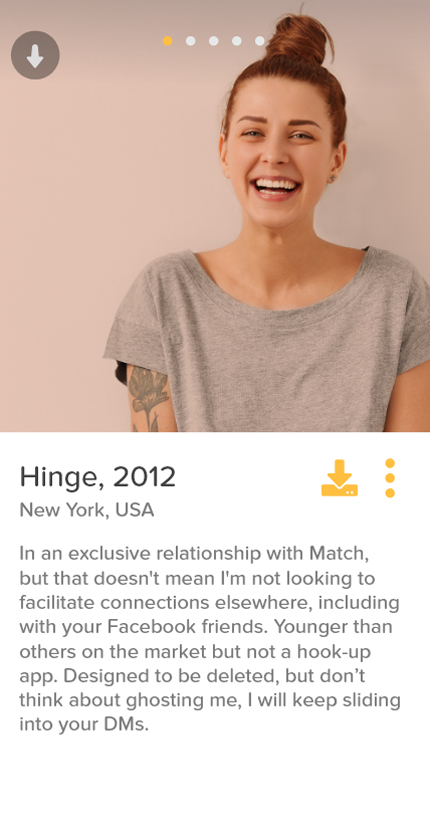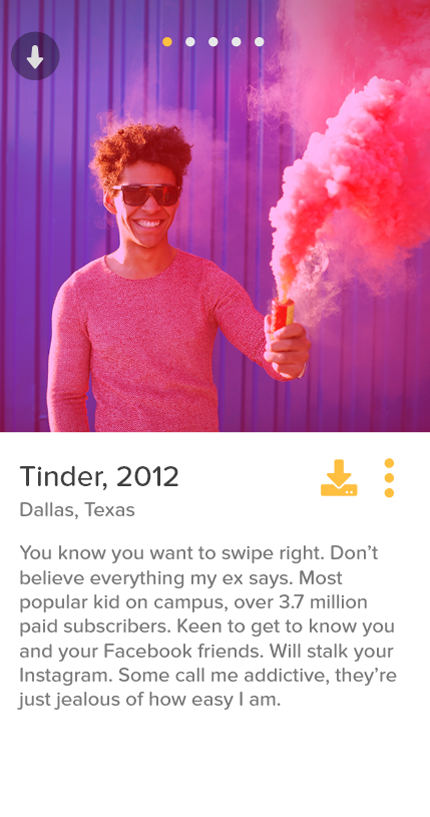 The risks to your data
Data has become the fuel of the relationship economy and the Match Group is consolidating the entire dating industry. The IAC portfolio commands a 25% market share of online dating, more than double its next nearest competitor, eHarmony. In the last reported quarter, the Match Group had close to 9 million paying subscribers, although the total user base is much higher than that. There are more than 50 million users on Tinder alone.
Why is an oligopoly of online love bad for privacy? It wouldn't be if the Match Group didn't explicitly state that personal data is shared amongst all of its brands.
A monopoly on dating apps represents a single point of failure from a privacy point of view. What happens to your data when one of the company's systems is hacked? Even if you never used that particular service, you could find your deepest secrets are compromised.
Tinder even states in its privacy policy, "…we do not promise, and you should not expect, that your personal information will always remain secure."
When we asked dating app users how they felt about the quantity of information they were sharing, 62% admitted they were worried about it, and 70% felt that dating apps encouraged them to over-share with the promise of meeting the perfect match.
And make no mistake – if you regularly use any of the dating services in the Match Group sphere, IAC probably knows more about you that you know about yourself.
They know how often you log in, your precise location throughout the day (and night), they collect your photos and videos across multiple platforms, they know your race, your sex, your age; as well as the details of every person you have ever shown an interest in. They know the words you use the most; what turns you on, what turns you off, how many people you meet up with, how many you ghost, how much time you spend before swiping someone and how much time they spend before swiping you.
That is really just the tip of the iceberg, and all of that data can flow freely between all the Match Groups dating services. Just because you are willing to share your data on Tinder, does that mean you are willing to share it with BlackPeopleMeet or OKCupid?
The only way to discover the links between the companies is to dive into the privacy policies or visit the holding company's corporate site. It's no surprise then, that our survey revealed nearly half (49%) of Tinder users had no idea that the parent company owned multiple online dating platforms.
An open letter to IAC
Online dating has reshaped the societal conventions of finding love. Nearly 50 million Americans have used online dating services or about 92% of the single population in the United States. According to data from Stanford University, nearly 40% of heterosexual couples met online. This figure is closer to 60% of same-sex couples.
These services have become a key tool in our quest to find love in the modern world, replacing awkward blind dates with an altogether more organic way of meeting your soulmate. But in a world where people are waking up to the true value of their personal data, companies like IAC need to adopt much more transparent policies if we are to continue using them.
IAC claims that its data sharing practices are clearly laid out in its privacy policies… and this is true. But we believe users have the right to know precisely when data is shared within the group and that they should be able to control exactly what that data is.
That's why we've written an open letter to IAC and we urge users of the service to do the same.