The world's first properly judged Virtual Private Network (VPN) awards process is currently underway. The ProPrivacy.com Awards will recognize the best VPNs in the world. Our expert team has painstakingly defined the awards, creating detailed criteria by which to judge the contender VPNs. Assessing the top 35 providers in each category was a lengthy process, which the ProPrivacy.com team committed to with sincerity.
There are several reasons behind the need for industry-level VPN awards. We wanted to create a fair and transparent process for judging VPNs that would allow us to pinpoint the best services in various areas. The concept was always to be absolutely impartial – the idea that "affiliate websites are inherently crooked" is flawed - and we wanted to prove it.
Here at ProPrivacy.com, we pride ourselves on being the world's leading VPN comparison resource. We go to great lengths to compile lists of VPNs for various purposes that are useful, precise, and free of bias. We test and review VPNs in an even-handed manner in order to do this. We also assess VPN providers' ability to cope with the number of consumers using them for a specific purpose. We won't put a provider at the top of one of our lists unless we know they can deal with the resulting influx of traffic.
ProPrivacy.com Awards Criteria
For the ProPrivacy.com Awards, we put those types of subjective considerations aside. Instead, we used only precise and measurable criteria to allow the world's best VPNs to compete in each category.
We also wanted to give VPN subscribers the chance to vote for their favorite services. Consumers love to talk about the positive and negative experiences of using VPNs. The low cost of VPNs, plus the various money-back guarantees and free trials mean that users often try out several services. We wanted to ensure that the knowledge they have acquired in the process could feed into the ProPrivacy.com Awards.
Of course, we're also proud to be the first VPN comparison website to formally engage users in rewarding industry leaders in this way.
To add to our in-house expertise and that of VPN users, the ProPrivacy.com team also engaged with experts from the privacy and security community in the shaping of the awards process and judging criteria. This has ensured a robust, fair process, the details of which are available to all contenders. If a VPN provider wants to know why they didn't qualify for nomination, or win an award, we can show them clear, detailed evidence of the reasons.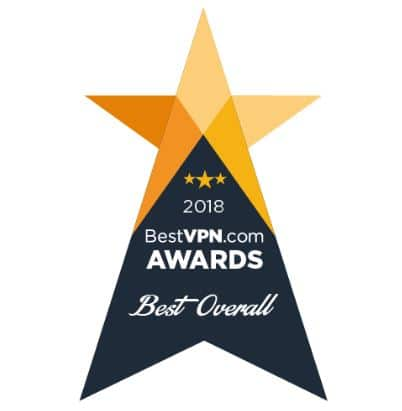 A Lasting Legacy
As well as recognizing industry leaders, the ProPrivacy.com Awards will also serve to shape the future of VPN services. By identifying flaws and feeding details of them back to providers in advance of next year's awards, we will motivate providers across the sector to up their game. This is an extension of the work that we already undertake with our review process. In fact, I've lost count of the number of VPN services that have improved directly because of the work undertaken here at ProPrivacy.com.
Our in-depth reviews often become part of a VPN provider's auditing process. VPNs often understand their own service well. What they don't always see is how they compare to other services and where they could be forging ahead with improvements. Here at ProPrivacy.com, we're proud to be able to positively affect the VPN industry by calling out VPN shortcomings and praising their strong points.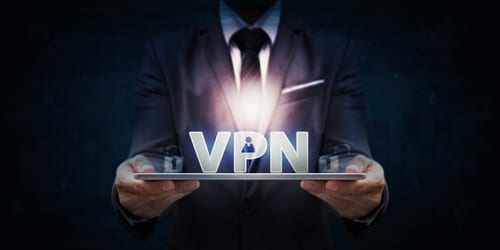 The Affiliate Model
We understand that many VPN comparison websites do exist for the sole purpose of making money. We understand that those VPN websites make wild statements, state incorrect facts, and recommend VPNs that are truly awful – all because that VPN is willing to pay them. This is a real shame, as it brings the affiliate model into disrepute.
It is also true, that some VPNs refuse to work with affiliates because they fear being called out for the "immoral practice" of working with affiliates. What is maddening, is that some of those VPNs are willing to pay reviewers to do an advert style review rather than work with us and get an honest review. To those VPNs we say: wake up!
The reality is that the affiliate model does not have to be corrupt. The vast majority of VPNs are willing to pay for affiliate reviews. This means that we can get revenue from recommending just about any VPN we choose – we aren't tied to recommending just a couple of services in order to make money. The VPN marketplace is very competitive, which means that ProPrivacy.com can be honest about the VPNs it reviews and always will be.
That's why our reviews don't read like adverts. They contain the real information that consumers need in order to make good decisions about which VPN to select.
The ProPrivacy.com Awards are designed to stand on the shoulders of this unbiased approach. We have extended the boundaries of our neutral approach in order to show the privacy technology industry just how things should be done – with integrity at the very core.
Image credit: iDEAR Replay/Shutterstock.com