Windows 10 is a privacy nightmare. Four years after its release, Microsoft hopes that everyone has upgraded to the last version of Windows. Many users, however, are still using older versions of the operating system.
For businesses, this is understandable. Upgrade costs, problems with backward compatibly, and the possible the need to retrain staff are all reasons to delay the move.
Windows 10 was designed in part to solve these problems, offering incremental updates, rather than widespread changes with each new version.
Every new PC since 2015 ships with Windows 10, but there may still be some users out there persisting with older hardware who simply never got around to taking Microsoft up on its offer of a free upgrade (which it extended all the way through to 31 December 2017).
For many, though, the most logical reason not to upgrade to the latest version Windows is that earlier versions of Windows are just not as invasive to privacy as Windows 10.
How Private is your version of Windows?
The table below outlines what data your version of windows is potentially sharing.
| | | | | |
| --- | --- | --- | --- | --- |
| | Windows 10 | Windows 8.1 | Windows 8 | Windows 7 |
| User contacts | Yes | No | No | No |
| Calendar data | Yes | No | No | No |
| Other personalization data | Yes | No | No | No |
| Advertising ID | Yes | Yes | No | No |
| Location | Yes and sent to trusted partners. | Yes, Microsoft only. | Yes, Microsoft only. | No |
| Telemetry | Yes (except W10 Enterprise) | Yes* | Yes* | Yes* |
*Telemetry - This is the process of recording data from and sending it to another source. This is done for "troubleshooting".
*No telemetry was collected when these versions of Windows were released, but this has since been added through automatic updates.
Windows 10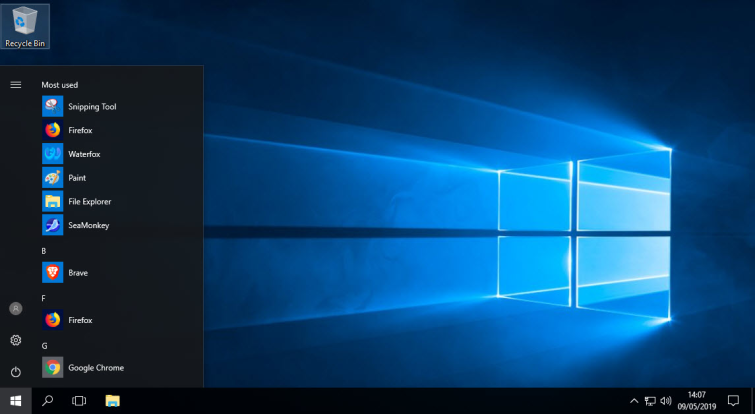 Ever since its release in July 2015, Windows 10 has caused controversy over its many privacy fails.
This is particularly true of its Bing and Cortana services, which collect a great deal of personal information about you in order to provide a highly personalized experience.
Microsoft's automatic collection of telemetry data (for troubleshooting purposes) has also caused concern.
Many users may be happy with the trade-off between privacy and convenience using these services brings, but the sheer amount of information that Microsoft can collect about you through Windows 10 is worrying.
Most privacy-invading features can be disabled, and Microsoft now does a much better job at explaining what they do and allowing users to turn them off during installation than when Windows 10 was first released.
Windows users are still led towards accepting default settings which are highly invasive.
These include the collection of user contacts, calendar data, and associated input data to personalize speech, typing, and inking input. Typing and inking data is also collected in order to improve recognition.
Most of this data collection can be opted out of, but it is not possible to opt-out of telemetry collection unless using the Enterprise Edition of Windows 10.
Windows 8.1
Windows 8.1 does not contain Cortana, and therefore has much less integration with the Bing search engine, and does not need to collect personalization data.
It introduced advertising IDs. These are unique identifiers that allow companies to target users with personalized advertising.
During its active life cycle, Windows 8.1 did not collect any telemetry data, however, not long after the launch of Windows 10, Microsoft added telemetry collection to Windows 8.1, Windows 8, and Windows 7 via its automatic update channel.
Windows 8
This version of Windows introduced location tracking. A big difference to the much more invasive location tracking performed by Windows 10, though, is that location data collected by Windows 8 and Windows 8.1 is sent to Microsoft only.
As with Windows 8.1, telemetry collection was retroactively added to Windows 8 in 2015.
Windows 7
Windows 7 is regarded by many as the last version of Windows with no built-in features specifically designed to invade users' privacy.
As with both versions of Windows 8, however, this distinction has been somewhat ruined by the retroactive addition of telemetry collection.
The biggest problem for Windows 7 users is that the ten-year-old operating system is reaching the end of its life. On 14 January 2020 official support for it by Microsoft ends.
Of course, your copy of Windows will not suddenly stop working then, but it will no longer receive vital security updates.
The privacy benefits of continuing to use Windows 7, rather than upgrading to a more recent version of Windows after this date, are heavily outweighed by the security risk posed by using an operating system that is not patched to meet the latest security threats.
32-bit vs 64-bit Windows machines
Most modern PCs are fitted with 64-bit processors. These are much faster than the older 32-bit processors, which are also limited to using just 4 GB of RAM.
In order to take advantage of a 64-bit processor, programs must be specifically written to support its instruction set. This includes Windows.
The only difference between 32-bit versions of Windows and 64-bit versions of Windows is that 64-bit versions can take full advantage of 64-bit processors.
32-bit versions of Windows run just fine on machines with 64-bit processors, but 64-bit versions of Windows require 64-bit processors to run on.
Crucially, are no privacy implications whatsoever relating to whether a Windows machine is 32-bit or 64-bit.
Unless you are using a very old PC, you should also ways choose 64-bit versions of programs (such as VPN apps) because they provide better performance. If only a 32-bit version is available, however (which is often the case in order to provide backward compatibility), they are fine to use.
An Alternative to Windows
If you are serious about your privacy, use Linux instead.
Linux is a free and open-source operating system that can do almost everything that Windows can. Unlike Windows, Linux is built with privacy in mind. Some versions of Linux are more privacy-focused than others, but any version of Linux is more privacy-friendly than even Windows 7.
Many "flagship" Windows programs are also available for Linux, and where they're not, there is usually a good open source Linux alternative.
An exception to this rule is games. Platforms such as Steam do offer support for Linux games, but there are many fewer of these available than there are for Windows. A popular solution to this problem is to set up a dual-boot system, where Windows is used exclusively for playing games.
Linux is much more user-friendly than it was, but its learning curve remains much steeper than for Windows. It is therefore not a realistic option for everyone. But for those willing to put a little effort into it, Linux provides a much more private computing experience than Windows or any other operating system out there.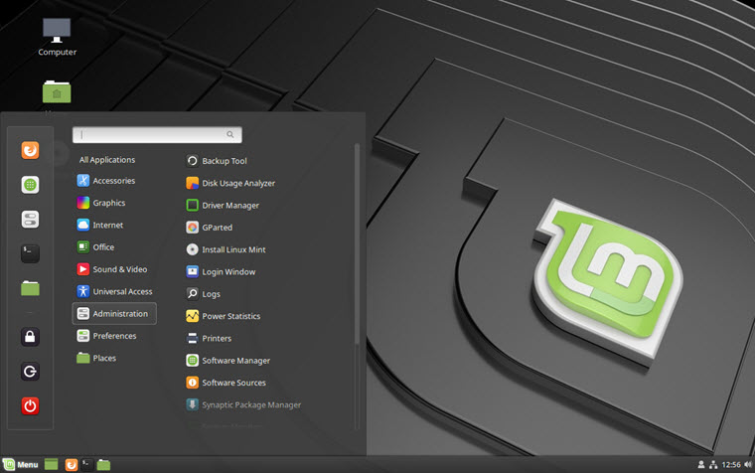 Linux comes in an almost bewildering array of version, called "distros." There are more privacy-focused distros out there, but Linux Mint is specifically designed to make the transition from Windows to Linux as painless as possible.
And a further way to secure your privacy is to use a VPN for Linux. For more information about Microsoft's privacy, check out our guide on Microsoft's data practices.
Check out our how to keep your family computer secure guide, for more information about keeping your computer and your family safe online.