In light of the new year and upcoming Data Privacy Day, now is the perfect opportunity to take a little time out of your hectic schedule to ensure your valuable personal information is secure!
I've put together a short data privacy checklist that will help you secure your data for 2018. A quick look at of this list will give you a better idea of the next steps you need to take to improve your data privacy.
Think you are safe and this checklist doesn't apply to you? Think again! Simply put, 2017 was a bad year for personal data, with numerous data breaches and high-profile online privacy cases. Everyone should take an extra couple of minutes to secure their information.
Alright, let's get started!
New Year, New Passwords!
With 2018 fully upon us, spend a couple of minutes changing the passwords to your important online accounts. Facebook, online banking, email accounts, and business accounts all fall into this category!
Password strength is obviously something to keep an eye on. Using a random combination of upper and lowercase letters, numbers, and symbols is the best way to keep your passwords difficult to guess. Check out this helpful random password generator for more help on creating a good password.
It is undeniably difficult to remember passwords, especially when you have unique and complex passwords for each online account. This potential issue leads us to the next step on the checklist...
Use a Password Manager!
Password managers are the best way to keep all your login details securely in one place. They can also save you countless hours of resetting and trying to remember passwords for accounts you don't use that often.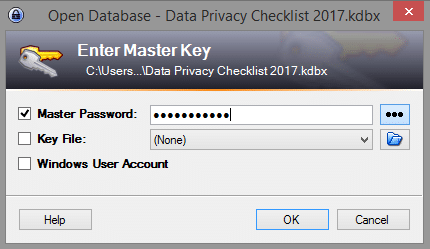 The image above is a screenshot of KeePass, a secure password manager that I use for personal and work-related accounts alike. There are a lot of options out there, including 1Password and Sticky Password.
Check Social Media Privacy Settings
According to the most recent data, Facebook has 1.79 billion monthly active users. This number is truly staggering, especially when combined with the millions of Twitter, Instagram, and Snapchat users.
Unfortunately, user privacy is a pretty big issue with these social media giants. Check out the official ProPrivacy.com guides on how to secure your Facebook and Twitter accounts properly.
Use a VPN When Possible
The use of a VPN with your internet-connected device could significantly increase your data privacy. A VPN takes all of your data and encrypts it, making it tough for anyone to snoop on you. VPN users also get the additional bonus of unblocking geo-restricted content on services like YouTube and Netflix.
Unfortunately, not all VPNs give the same protection and some might require advanced VPN knowledge to install on your devices. Check out the best VPN in 2018 or use the ProPrivacy.com VPN Comparison Tool to find the right VPN for your specific device and needs.
Use an Encrypted Messaging Service
If you are a Facebook user, you've almost definitely used Facebook Messenger to communicate with friends or family. Did you know that Facebook Messenger actively monitors your browsing history, app purchases, and contacts for advertising purposes or spreading fake news? Alternatives to Facebook Messenger must be considered.
Up until recently, some of the biggest secure messengers out there were WhatsApp, Telegram, and Signal. WhatsApp was recently purchased by Facebook, and Telegram is having its own problems, making Signal the most secure messaging option out there.
Check out the ProPrivacy.com review of Signal Private Messenger.
Beef up Your Internet Browser
Every new operating system comes with a new internet browser that claims to be better than the competition. Recent years have seen Google Chrome and Mozilla Firefox emerge as the most popular options, but which might be the best option for you?
Here at ProPrivacy.com, we recommend Mozilla Firefox as the best option for secure browsing, especially when considering the free, open-source nature of Firefox. Open source means a greater level of transparency, especially when compared to Microsoft Edge or Google Chrome.
Search More Securely
Just as with internet browsers, the search engine that you use is also going to have a big effect on your data privacy. Google Search is undoubtedly the most popular option out there, but did you know that Google saves all of your search histories?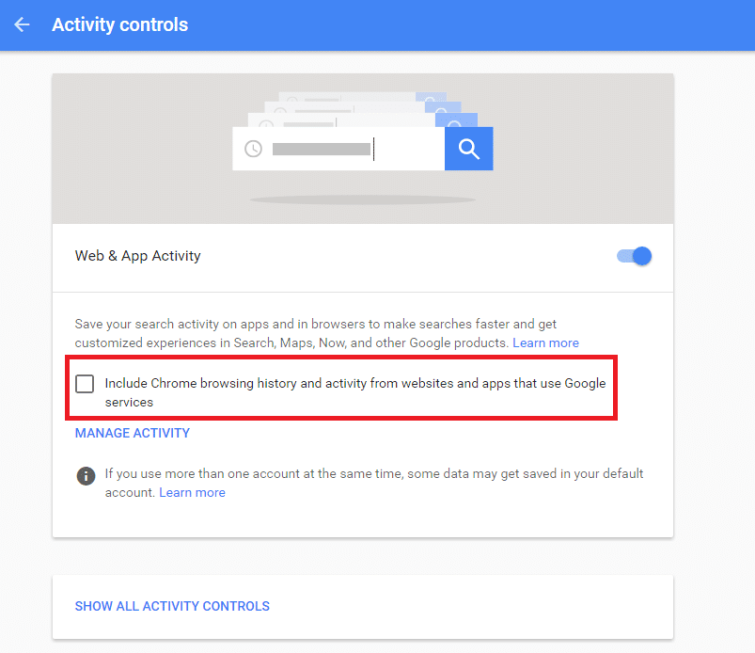 Simply put, Google is not a privacy-friendly search engine. Popular alternatives such as Bing, Yahoo, and AOL are not much better. Instead, look to use a privacy search engine such as DuckDuckGo or StartPage, both of which gather search results from the biggest search engines under a proxied request.
Read the ProPrivacy.com Privacy Search Engine Group Review for help on which private search engine to choose!
Conclusion
The new year has brought even more threats to privacy and personal data. Rather than allowing these huge companies to collect your data and profit from you (or worst-case scenario, hand your data over to the government), take a couple of minutes to ensure your data privacy for 2018.
I hope the tips above can serve as a guide towards securing your personal information. Leave any questions or comments you might have below. Here's to hoping for a safer and more secure internet in 2018!