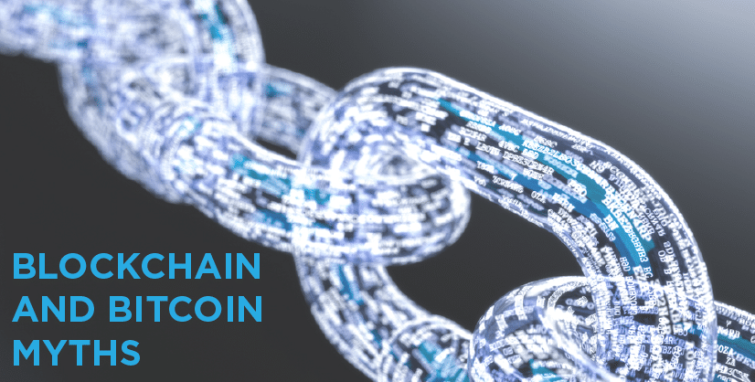 We repeatedly read that the blockchain is very cool - it's a breakthrough, it's our future, and so forth. If you believe all this is true, you're in for a disappointment.
Important note: this article deals with the implementation of blockchain technology, which is used for the Bitcoin cryptocurrency. There are other applications and implementations of the blockchain and certain issues are resolved in some of them.
About Bitcoin
Bitcoin creators had a task: to make it work without a central control point; no-one should trust anyone. The authors fulfilled the task, the resulting electronic money functioned as intended and its adoption has grown. However, the decisions they made are monstrous in their inefficiency.
The purpose of this post is not to discredit the blockchain. It's a useful technology that has many great applications. Despite its shortcomings, it has unique advantages. However, in the pursuit of sensationalism, many journalists concentrate on the advantages of blockchain technology and often forget to assess the real state of affairs. They ignore the disadvantages. Therefore, it's useful to consider the blockchain from all angles.
Myth One: Blockchain Is a Giant, Distributed Computer
Those who don't understand the basic principles of blockchain may be under the impression that it's some kind of computer that performs distributed computing tasks, while its nodes around the world are gathering small bits of data to build something complicated and big.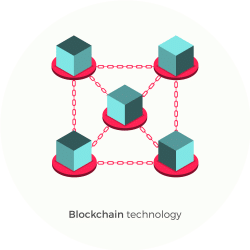 This is not the case. In fact, all the nodes that serve the blockchain are doing precisely the same thing. Millions of computers:
Check the same transactions using the same rules. They perform an identical job.
Add the same data to the blockchain.
Store the whole history, which is the same and one for all.
There's no parallelization, no synergy, no mutual assistance. There's just duplication and, most importantly, it's million-fold duplication. There's no efficiency at all, as you can see.
Myth Two: Blockchain is Eternal - Everything Written There Will Remain Forever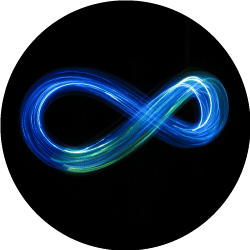 The entire history of all transactions already runs to over 130 gigabytes of data. This is the full capacity of a cheap laptop or a modern smartphone.
The more transactions that occur in the Bitcoin network, the faster the volume grows. The growth in the capacity of hard disks is probably not keeping up with the growth of the size of the blockchain.
In addition to the fact that it needs to be stored, the whole database must be downloaded from the very beginning. It now takes several days to do so.
You may ask: "Is it possible to store just part of the blockchain, since it's the same thing on every node of the network?" Yes, you could, but then it would be a traditional client-server architecture instead of a peer-to-peer blockchain. Also, clients will be forced to trust servers. Thus the idea of "not trusting anyone," which is the cornerstone of the blockchain, disappears.
For most users, this principle has already gone. Bitcoin users are divided into two groups: enthusiasts who "suffer" and store it locally, and ordinary people who use online exchange services and wallets. The latter are much more prominent. These people trust the server and don't care how it works.
Myth Three: Blockchain is Effective and Scalable
If each node of the network does the same thing, it's obvious that the bandwidth of the entire network is equal to the bandwidth of one node of the network. Bitcoin can process a maximum of seven transactions per second – that's it.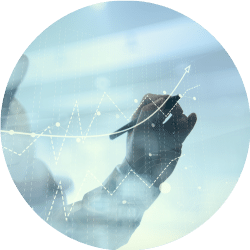 In addition, Bitcoin transactions are recorded only once every ten minutes. After the record appears, it's agreed to wait another 50 minutes, because some records spontaneously roll back from time to time. Thus if you need to buy chewing gum, you may have to wait an hour or so in the store in order to complete the transaction!
With such a transaction speed, it's impossible to increase the number of active users substantially. For comparison, Visa processes thousands of operations per second. It can also quickly increase this rate, as traditional banking technologies are easily scalable.
Myth Four: Miners Provide Network Security
You've probably heard of miners, and of giant mining farms built next to power stations. What are they doing? They're just wasting electricity! They "shake" the blocks until they become "beautiful" and can be included in the blockchain. Rewriting the financial history in this way takes as much time as creating it (provided you have the same total capacity).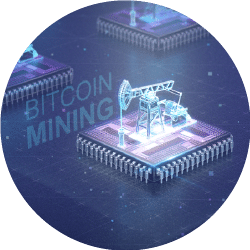 To build one block, you need the same amount of electricity as an average city consumes per 100,000 inhabitants. Add to that the costly equipment, which is suitable only for mining, and you can formulate the principle of mining (the so-called proof-of-work) as: "Burning the resources of mankind."
Blockchain optimists assert that miners ensure the stability and security of the network. The problem here is that the miners protect Bitcoin from other miners. If there were a thousand times fewer miners who burned a thousand times less electricity, Bitcoin would function just as well as now - the same one block every ten minutes, the same number of transactions, the same speed.
With regard to most blockchain solutions, there's a risk of the "51% attack." The essence of the attack is that if someone controls more than half of all mining capacities, he can secretly write an alternative financial history, in which he doesn't send his money to others. And then he may present his own version of the blockchain – which will become a new reality. Thus, he gets an opportunity to spend his money several times. It's not possible to attack traditional payment systems in this way.
Ultimately, Bitcoin is a hostage of its own ideology. "Superfluous" miners can't stop mining because there will be a sharp increase in the likelihood that one entity will control more than half of the remaining capacity. As long as mining is profitable, the network is stable, but if the situation changes (for example, because electricity prices rise), the network may face massive double-counted transactions.
Myth Five: The Blockchain is Decentralized and Thus Unbreakable
You may think that since the blockchain is stored on each node of the network, the security services won't be able to shut it down (since the blockchain doesn't have a central server or something similar). This is just an illusion.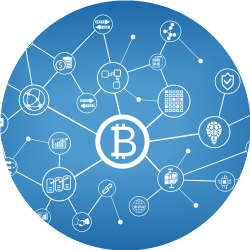 In reality, all "independent" miners are united in pools, or rather, cartels. They have to unite because it's better to receive a stable but small income than to wait 1,000 years to get a huge one.
There are only about 20 large pools. The largest four of them control more than 50% of all Blockchain capacity. It's enough to knock on just four doors and get access to four Command & Control servers to have the opportunity to spend the same BTC more than once.
In fact, the threat is even more real. Most of the pools, along with their computing power, are located in one country - China - which simplifies the potential Bitcoin takeover.
Myth Six: Anonymity and Openness of the Blockchain is Good
We know that the blockchain is open and everyone can see everything. Though Bitcoin doesn't list your name, it's not completely anonymous. For example, if a cybercriminal gets a ransomware payment to his wallet, then everyone understands that this wallet belongs to a bad guy. And since anyone can monitor and follow all the transactions from this wallet, it won't be easy for the crook to take advantage of this money. It's enough to make a small mistake and reveal your identity somewhere for law enforcement officials to catch you. This happens more often than you might think.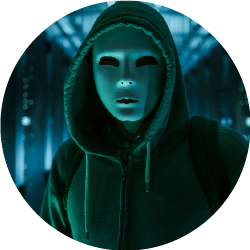 These days, almost all Bitcoin exchanges require their users to go through identification procedures. Therefore, hackers have to use the so-called "mixer" services. Such services mix dirty BTC with lots of clean ones. Crooks pay large commissions for this and take a lot of risks, since the mixer is either anonymous (and could run away with the money) or is already under the control of law enforcement authorities.
The pseudo-anonymity of Bitcoin may be bad for legitimate users too. Here's a simple example: Someone transfers a small amount of BTC to his mother. After that, mother knows:
How much money her son has at any given time
What exactly he spent it on
Or, if someone pays a debt to a friend, that friend now knows everything about the first friend's finances. It's the equivalent of opening the financial history of your credit card for everyone on Earth to see.
This is a critical issue for businesses. All their counterparties, purchases, sales, customers, transfer amounts and everything else becomes public and accessible by competitors.
Blockchain Myths: Conclusion
You have just read about the six main Bitcoin shortcomings. You may wonder why the media doesn't cover these issues.
Unfortunately, it's simply not profitable for them to write about these matters. Many of those who bought Bitcoin began to advertise and promote it, as well as to profit from it. Why, then, would they write about the blockchain technology's shortcomings?
Bitcoin has many competitors, who have tried to solve certain problems. Although some ideas are very good, they're all built around the same basic blockchain principles. Yes, there are other, non-monetary applications of blockchain technology, but the fundamental drawbacks of the blockchain apply there too.