Amazon S3 is an incredibly useful Storage as a Service (SaaS) product, notable for the scalability of its object storage infrastructure which leverages Amazon's global e-commerce network.
What are the best Amazon S3 UI tools?
CloudBerry
CyberDuck
S3 Browser
DragonDisk
Arq
Unlike more consumer-facing products such as Dropbox or Google Drive, Amazon S3 is aimed squarely at developers who are comfortable accessing their storage space using a command-line interface.
Fortunately for those who prefer to manage their files in a more user-friendly way, there are a variety of tools available which allow you to interact with data stored on Amazon S3 cloud servers using a GUI interface.
5 Best Amazon S3 UI tools: In-depth analysis
1. CloudBerry
Editor's Choice | September 2023

Free option

Yes

Pricing

Desktop Edition: $49.99/mth
Windows Server Edition: $119.99/mth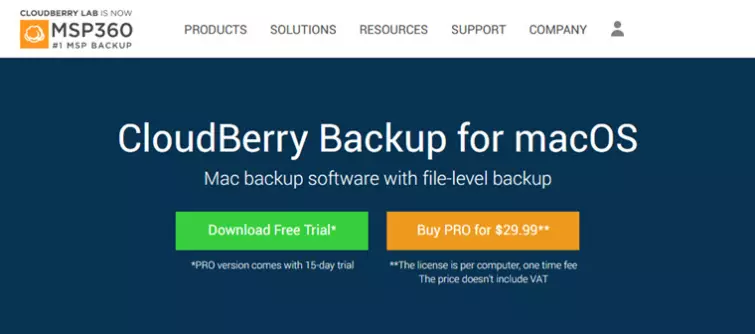 Pros
Freeware (with low-cost premium option)
A versatile range of features
Managed back-up subscriptions also available
Windows and macOS
Cons
Free users must rely on community support
No Linux support
Our favorite Amazon S3 interface tool is Cloudberry Explorer, in no small part because in its basic form it is freeware!

Even the free version allows users to back up files locally (as well as to S3 servers), export files and folders to zip files, create bootable USBs, retain unlimited file versions, and more. There is a maximum file size limit of 5 GB, but the freeware version of Cloudberry Explorer should provide all the functionality needed for those with modest S3 management needs.

If you run a business with more demanding requirements, the Explorer Pro software costs a one-off fee of just $39.99 (with volume license discounts available). This raises the maximum file size to 5 TB and adds a load of useful features, such as encryption and compression, multi-threading, FTP support, upload rules, search, and more.

Freeware customers must rely on community support, while Pro customers benefit from direct email support from Cloudberry. The company also offers subscription-based managed backup services which can back up data to your Amazon S3 account.
2. CyberDuck

Free option

Yes

Pricing

with donation nag screens: $0/mth
minimum donation for no nag screens: $10/mth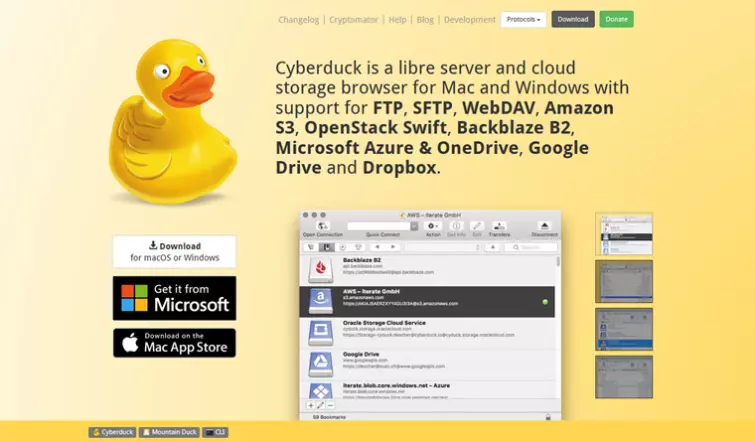 Pros
Open-source
100% free
OS integration
Strong client-side encryption
Cons
A generic client, which lacks in-depth S3-specific functionality
Cyberduck is a free and open-source (FOSS) cloud storage browser for Windows and macOS. It comes with support for Amazon S3, but also supports OpenStack Swift, Backblaze B2, Microsoft Azure & OneDrive, Google Drive and Dropbox accounts. In addition to this, it supports self-hosted solutions that use FTP, SFSP or WebDav.

It provides an attractive GUI interface with which to manage, share, edit (using an editor of your choice) and synchronize files stored in your S3 account. CyberDuck also integrates with your OS to provide features such notifications and Keychain access (in macOS).

A favorite feature of ours is client-side encryption using Cryptomatorvaults. What you don't get with CyberDuck is in-depth control over your Amazon S3 backend settings, but for managing your files on S3 it is hard to beat.
3. S3 Browser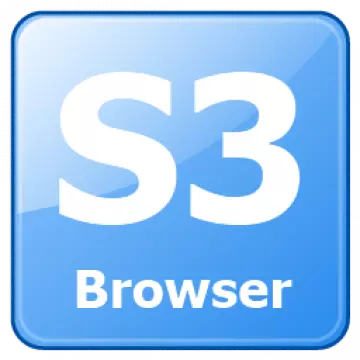 Free option

Yes

Pricing

Free: $0/mth
Pro license: $23.95/mth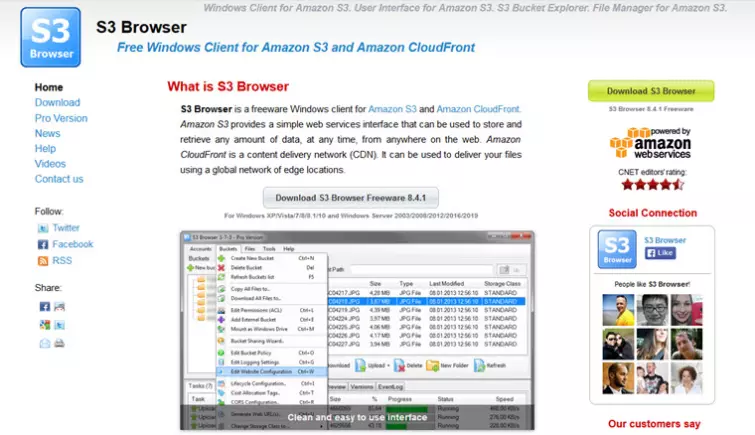 Pros
Free for personal use
Sever-side encryption
Supports multiple accounts
Bandwidth throttling
Cons
This is another dedicated interface tool for managing your Amazon S3 account, albeit one only available for Windows. It provides a simple web interface which offers server-side encryption of files, folder synchronization, bandwidth throttling, and support for multiple accounts.

It also allows you to share buckets with other S3 users, provides file versioning, file backup, and much more.

S3 Browser is free for personal use only. Businesses should purchase an S3 Browser Pro license, but this is available for the very reasonable price of $29.95 (with volume discounts). The Pro version adds a bunch of features, including an advanced ACL viewer and editor, a web URL generator, and a metadata viewer. Pro users also enjoy extended priority support.
4. DragonDisk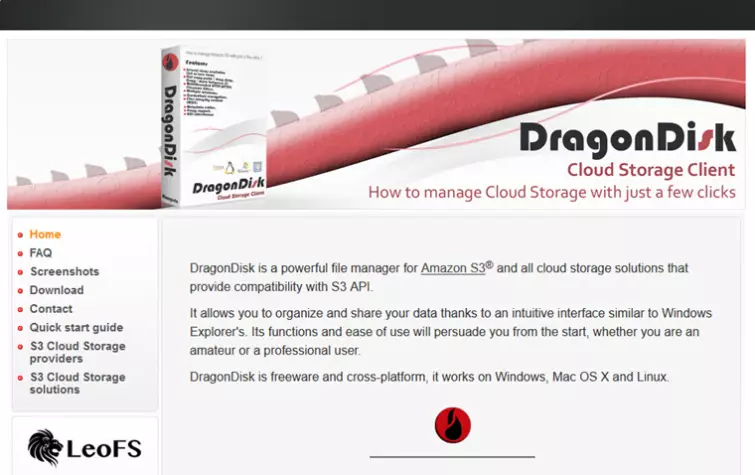 Pros
Open-source
100% free
Client-side encryption
Windows, Mac OS X, Linux
Cons
No longer actively supported
File manager only so in-depth control over the S3 API
This powerful and intuitive free Amazon S3 browser is no longer maintained, but can still be downloaded from the official website and remains highly functional. Importantly, in addition to Windows and Mac OS X (compatible with macOS), DragonDisk supports Linux with RPM and Debian packages available.

DragonDisk provides an intuitive Windows-like GUI interface for managing files and performing shell operations on S3 servers. It supports file versioning, file synchronization, URL generation, and transfer using the BitTorrent protocol.

Files can be compressed and encrypted client-side using up to AES-256 encryption.
5. Arq

Free option

Yes

Pricing

self-hosting software: $49.99/mth
/month cloud storage: $6/mth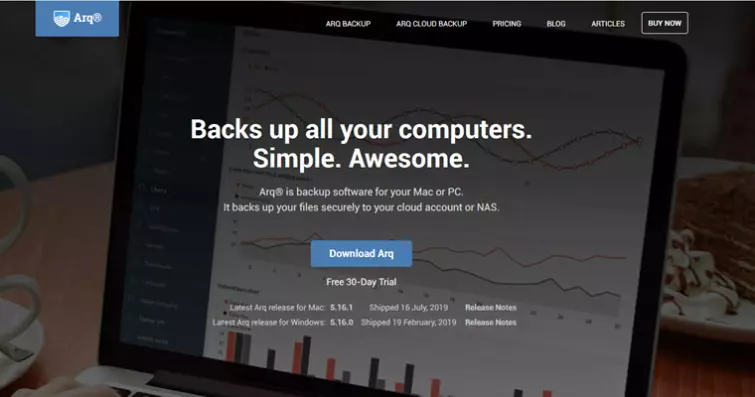 Pros
30-day free trial
Client-side encryption
Supports multiple accounts and platforms (not just Amazon s3)
Windows and macOS
Cons
A backup utility only
No Linux support
Arq is software which allows you to automatically back up files to your Amazon S3 account, rather than being true S3 interface client. As such, it highly configurable provides full file versioning backup with point-in-time recovery of files, and (optional) client-side encryption.

There is no freeware version of Arq, but it does offer a 30-day free trial, after which a one-off fee of $49.99 is required (Arq also offers a subscription-based backup storage, but this will not be of interest to Amazon S3 users).

Arq allows you to backup files to multiple accounts from different services in addition to Amazon S3. This includes Wasabi, Backblaze B2, Google Drive, Dropbox, and OneDrive. It also allows you to back up files to your self-hosted STPT server, NAS server, or external drive.
Final thoughts
Amazon S3 is a useful web service that offers unlimited storage at a very affordable price. For many users, however, accessing it via the AWS Command-Line Interface (CLI) is akin to having their teeth extracted.
The above tools provide a much more user-friendly way to manage files uploaded to your server space. And most of them are, at least to some extent, free!