Streaming sports competitions online, or watching them on TV subscription packages, can be costly. Thus sports fans who don't have much cash sometimes turn to piracy for their fix. Recently, however, pirating sports online has become much tougher. The reason? Governments and law enforcement agencies are working harder to crack down on piracy on behalf of the entertainment industry.
In Spain, the authorities recently arrested seven people for running several sports-related piracy websites. According to the police, a nationwide investigation has culminated in coordinated raids and arrests. The police hope to close down a sports piracy ring believed to have generated around €1.4 million to date.
The arrests happened late last week, during raids in Madrid, Alicante, Albacete, Gandía, and Valencia. The seven arrested men had been running websites providing vastly cheaper access to streaming football matches.
According to the police, the men coordinated a sophisticated piracy ring that provided football matches via streaming, direct download, subscription streaming, and peer-to-peer distribution. It is this unusually diverse range of platforms that allowed the website developers to make massive financial returns from their illegal activities.
During their investigation, the Spanish authorities ascertained that the servers for the football piracy ring were located not only in Spain, but also in France, Canada, and the US. That investigation has been ongoing since the middle of 2016, when the Spanish premier football league - La Liga - officially complained about piracy.
At that time, representatives working for La Liga complained that they had discovered around 13 websites offering illegal access to Spanish football matches, and other international competitions.
Massive Operation
The Spanish authorities have gone on the record to say that the operation was extremely professionally and successfully managed.
According to sources close to the investigation, website developers were primarily profiting from advertising that appeared on the pages providing pirated football. The police have also revealed that the site's operators had attempted to make the operation harder to shut down by using scattered servers and intermediary companies, as well as "server location anonymization services."
The authorities have frozen numerous bank accounts believed to have been linked to the operation. In addition, law enforcement claims that raids on eight houses have generated a huge amount of evidence. The police say the investigation is still ongoing and could result in further website shutdowns and arrests.
For people who like watching football for free, the website shutdowns are likely to cause a sudden hole in their entertainment schedule. Sadly for pirated sports aficionados, website closures haven't been confined to just Spain, either.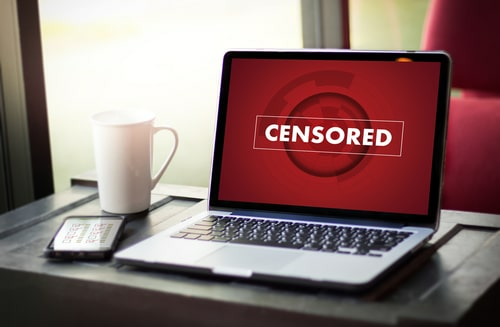 International Crackdown
In the UK, the government passed legislation this year that forces Internet Service Providers (ISPs) to close down pirated streams of Premier League matches as soon as they discover them. This means that even last minute streams of matches are closed down as soon as they are discovered in real time.
This is making it much harder for British football fans to avoid paying large sums of money to watch football. According to Sky's head of litigation, it is working. At an industry convention in Macau this week, Matthew Hibbert announced that it had become impossible to stream free football in the UK thanks to those new site-blocking laws.
Speaking at the Cable and Satellite Broadcasting Association of Asia (CASBAA) Conference 2017, Hibbert told the audience that pirated streaming of football matches had been just about eradicated within the UK.
Exaggerated Claims
If one was to take Hibbert at his word, one would presume that the Premiership is managing to use the new laws to completely blackout pirated football in the UK. However, the reality is that people are still using set-top boxes, such as Kodi boxes, to stream free football. In addition, many websites remain available - streaming sites in China, for example - that do show Premiership matches for free.
In fact, according to sources that have been monitoring the availability of pirated football streams in the UK, about half of the dozen popular sites that provide streams have still been up and running on match days. Interruptions to football are usually only intermittent.
Despite these findings, 2017 has seen a much more coordinated effort from government authorities - within various regions - to crack down on sports piracy. The news coming out of the CASBAA conference is that citizens can expect similar piracy blocking executions to become more effective as time passes. In the UK, a coordinated effort has seen a successful clampdown on illegal football broadcasting in pubs. In addition, many Illegal streaming device (ISD) vendors have been successfully prosecuted for selling devices.
People who want to watch football or other sports online cheaply will find that official football packages can be purchased at different prices around the world. BeIN Sports, for example, offers massive amounts of sports (including football) to the Middle Eastern market at highly affordable prices.
ProPrivacy.com does not condone copyright infringement. While we are aware that VPNs can be used to spoof your location to another country, and thus overcome geo-restrictions, their primary purpose is to provide you with online security and privacy. First and foremost, this is why we recommend using a VPN.
Opinions are the writer's own.
Title image credit: Brian A Jackson/Shutterstock.com
Image credits: Bloomicon/Shutterstock.com, one photo/Shutterstock.com