There are currently estimated to be 2.51bn social media users globally, which is twice the population of India. This amounts to a staggering number of tweets, shares, likes, and posts every minute, each one of them sharing small details about their users' lives – from their weekend hobbies to exactly where in the world they are at that moment in time.
The casual social media user may not be aware of how they're paying to use their favourite platform – not payment in a traditional sense, but through the surrendering of personal data that can often be passed to third-parties to sell you products. They may also be unaware of potential tracking settings in the network they're using and its ability to geo-locate someone, even if they have GPS switched off. It's a concerning reality that these huge companies have access to so much personal data, but because terms and conditions are couched in legalese, an everyday user may not understand what they are giving away when using social media.
This is the reason we created the Social Media Privacy Index, a report that analyses the terms of service for five of the most popular social platforms. We graded the following areas of each platform:
Tracking
Copyright
Private Message Encryption (PM Encryption Level)
Sharing Data
Terms of Service (TOS)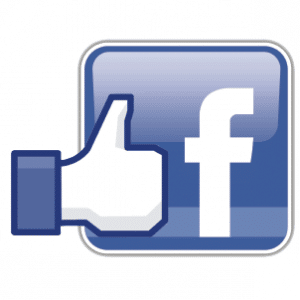 Facebook
As the most popular social media platform, there are five new Facebook profiles created every second, 300 million photo uploads per day, with an average visiting time of 20 minutes. Facebook is well known for its constantly changing terms and conditions, in addition to its recent controversial experiment where it allegedly targeted advertisements at young people based on their emotional state. So what are the potential risks of using Facebook according to its terms of service?
How they track you
Facebook uses cookies to track you, even when you're not directly interacting with the platform. This means that when you're browsing the internet, Facebook is learning about you through the sites you visit, offering this information to advertisers.
"We collect information when you visit or use third-party websites and apps that use our Services (like when they offer our Like button or Facebook Log In or use our measurement and advertising services). This includes information about the websites and apps you visit, your use of our Services on those websites and apps, as well as information the developer or publisher of the app or website provides to you or us." https://www.facebook.com/about/privacy/
Even more startling, the Facebook Android app can take pictures with your camera and record sound at any time, without the user's consent.
Who owns your content?
Facebook has an extremely broad licence on using your content for commercial purposes, and this doesn't end with what you post. Facebook can legally use your name and profile picture to help affiliated businesses sell products and they won't pay you for it.
"You give us permission to use your name, profile picture, content, and information in connection with commercial, sponsored, or related content (such as a brand you like) served or enhanced by us. This means, for example, that you permit a business or other entity to pay us to display your name and/or profile picture with your content or information, without any compensation to you. If you have selected a specific audience for your content or information, we will respect your choice when we use it.
We do not give your content or information to advertisers without your consent.
You understand that we may not always identify paid services and communications as such."
Terms of service readability
When it comes to matters of data privacy, Facebook actually does a good job of explaining comprehensively what they are doing with your data, how to manage your information, how to respond to legal requests, and more. After analysis, the percentage of what words could typically be deemed as difficult to comprehend was 18.5%. However, Facebook's regular terms of service Its data policy page can be viewed here: https://www.facebook.com/about/privacy/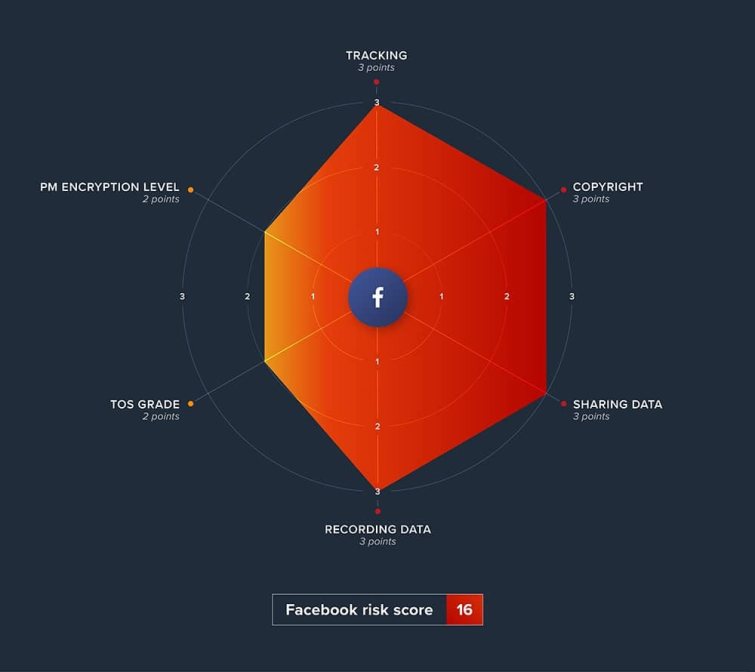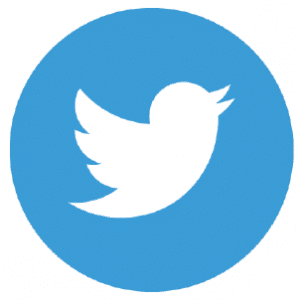 Twitter
Twitter has 313 million active users posting 500 million tweets per day. The company recently came under fire for its revamped privacy settings, offering advertisers more information about consumers. So what does this mean for Twitter fans?
How they track you
When the company updates its terms in June 2017, it dropped its support for Do Not Track – a technology and policy that allows users to opt out of allowing websites to track them. The move brought them under fire from internet privacy advocates Electronic Frontier Foundation, who states: "These are not the actions of a company that respects people's privacy choices".
Users were automatically opted in to the new privacy changes, which allows Twitter to share more data through partners. Fortunately, users can disable these settings if they wish.
"We may personalize the Services for you based on your visits to third-party websites that integrate Twitter content such as embedded timelines or Tweet buttons. When you view our content on these websites, we may receive Log Data that includes the web page you visited. We never associate this web browsing history with your name, email address, phone number, or Twitter handle, and we delete, obfuscate, or aggregate it after no longer than 30 days." https://twitter.com/en/privacy
It's also important to note that direct messages and protected tweets can also be used to share information with third-parties.
"If you've shared information, like Direct Messages or protected Tweets, with another user who accesses Twitter through a third-party service, keep in mind that the information may be shared with the third-party service."
Who owns your content?
Like Facebook, Twitter has a broad copyright licence on user content, and a striking difference to their September 2009 terms of service where the company encouraged "users to contribute their creations to the public domain or consider progressive licensing terms." Now, while Twitter allows users to retain rights on their content, the company is able to do what they want with it.
"You retain your rights to any Content you submit, post or display on or through the Services. By submitting, posting or displaying Content on or through the Services, you grant us a worldwide, non-exclusive, royalty-free license (with the right to sublicense) to use, copy, reproduce, process, adapt, modify, publish, transmit, display and distribute such Content in any and all media or distribution methods (now known or later developed)."
Terms of service readability
When we analysed Twitters terms of service, we found them to be some of the more opaque terms for a social platform, although on a positive note they do archive all previous terms. Measuring the number of difficult words, we found 20% were tough to comprehend – the highest of the social networks after considering Facebook's simpler policy breakdown.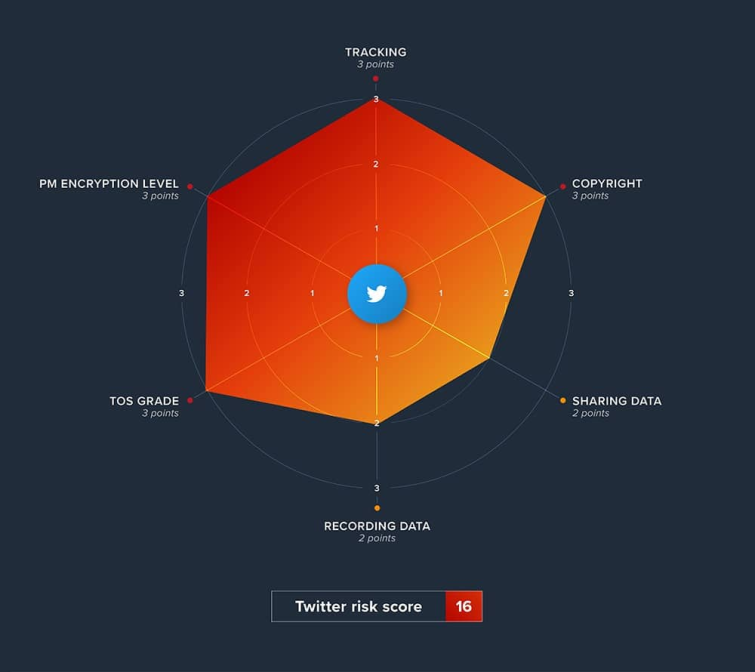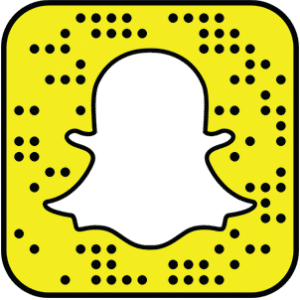 Snapchat
Over 100 million people use Snapchat every day, watching a total of more than 10 billion videos daily. The demographics for this young platform are under the age of 25, with nearly a quarter of high school age, making Snapchat users a particularly vulnerable group where data privacy is concerned. Owner Snap Inc. made the headlines with the introduction of the Snap Map – an opt-in setting that tracks the exact location of users when they open the app. With such a young user base, this new feature offers real reason for concern.
How they track you
As mentioned, Snapchat offers everyone on the user's friends list their location when they open the app. The dangers here are numerous, especially for teens who could be unwittingly broadcasting their whereabouts to people they don't know well, leaving them in a vulnerable position. Also, like Twitter and Facebook, Snapchat uses cookies to monitor your browsing habits.
"Like most online services and mobile applications, we may use cookies and other technologies, such as web beacons, web storage, and unique advertising identifiers, to collect information about your activity, browser, and device." https://www.snap.com/en-GB/privacy/privacy-policy/
Who owns your content?
Despite Snapchat's terms of service heavily touting a respect for copyright, users grant the company the licence to use their content. However, unlike Facebook, Snapchat does not say that it is able to use your profile information for these purposes.
"For all Services other than Live, Local and any other crowd-sourced Service, you grant Snap Group Limited, Snap Inc. and their affiliates a worldwide, royalty-free, sublicensable and transferable licence to host, store, use, display, reproduce, modify, adapt, edit, publish and distribute that content for as long as you use the Services."
Terms of service readability
Snapchat's terms of service are the most easy-to-comprehend from the platforms analysed, with 17.4% of words deemed difficult. Snap Inc. even acknowledges its effort to try to remove legal jargon from its terms.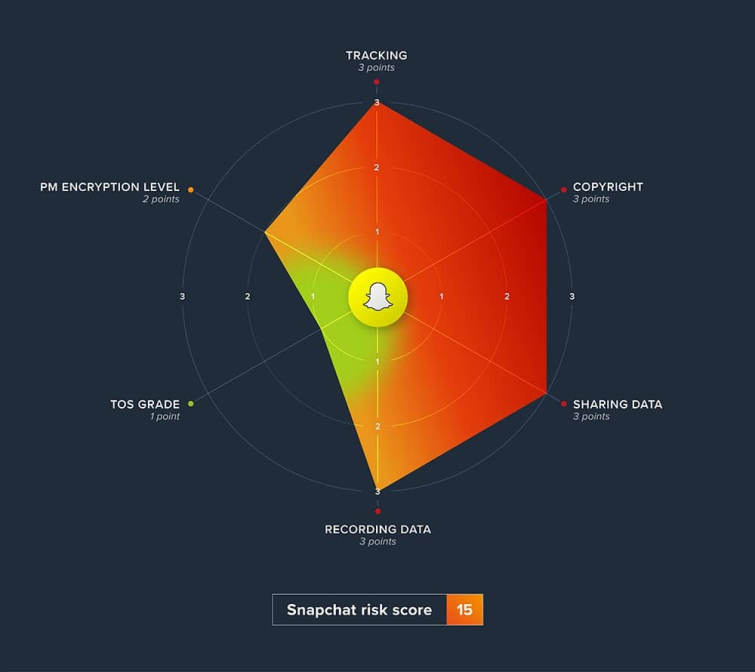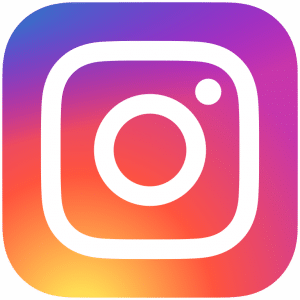 Instagram
There are over 600 million Instagrammers, with more than 40 billion photos and videos shared since it launched. Like Snapchat, it's a platform embraced by the young, with the majority of users aged between 18 and 29 years old.
How they track you
Instagram has a similar feature to Snapchat that allows users to add their images to a map. While users don't have to use the 'Add to Photo Map' function, Instagram still geotags images, giving away the user's location. Users can disable this function in the privacy settings.
Instagram also tracks your web browsing habits as other social platforms do in order to sell to third parties.
"Instagram or our advertising partners may use these technologies to deliver advertising that is relevant to your interests. These technologies can remember that your device has visited a site or service, and may also be able to track your device's browsing activity on other sites or services other than Instagram." https://www.instagram.com/legal/cookies/
Who owns your content?
Instagram has a similar story to other platforms where they have the right to use user content however they wish.
"Instagram does not claim ownership of any Content that you post on or through the Service. Instead, you hereby grant to Instagram a non-exclusive, fully paid and royalty-free, transferable, sub-licensable, worldwide license to use the Content that you post on or through the Service." https://help.instagram.com/478745558852511
Terms of service readability With a difficult word score of 19.88%, Instagram isn't the worst offender for legalese, but they don't make it easy for people to comprehend their terms, particularly when the minimum age of a user is 13 years old.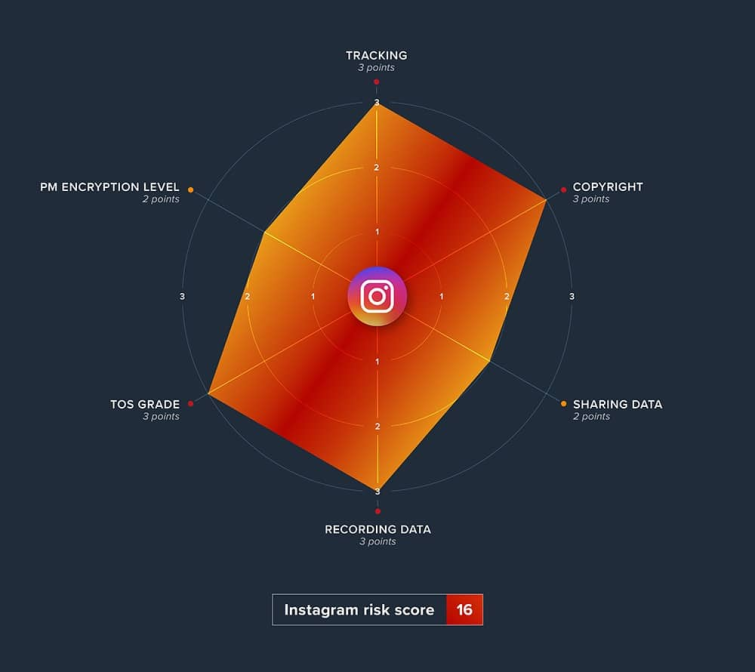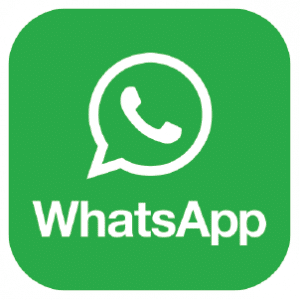 WhatsApp
With more than 1.2 billion monthly active users, WhatsApp is one of the most popular apps on mobile and its acquisition by Facebook in 2014 only served to bring the messaging service further into the spotlight.
How they track you
WhatsApp records the whereabouts of a user when they share their location in a group message. The company says that this feature is used for diagnostics and troubleshooting purposes, however recent news reports show that WhatsApp are working on implementing 'Live Location Tracking', allowing users to track their friends' locations in real time. Because WhatsApp is end-to-end encrypted, it doesn't store personal information like phone numbers and addresses.
While that all sounds fairly positive, it's worth bearing in mind that in May 2017 Italian anti-trust authorities fined WhatsApp a hefty €3 million for "inducing" users to share their data with parent company Facebook, putting into doubt whether WhatsApp is really the bastion of the privacy it claims to champion. The company said in a blog post: "Facebook can offer better friend suggestions and show you more relevant ads if you have an account with them. For example, you might see an ad from a company you already work with, rather than one from someone you've never heard of."
Who owns your content?
Being a closed social media platform, WhatsApp does not own any information submitted by users.
"WhatsApp does not claim ownership of the information that you submit for your WhatsApp account or through our Services. You must have the necessary rights to such information that you submit for your WhatsApp account or through our Services and the right to grant the rights and licenses in our Terms." https://www.whatsapp.com/legal/#terms-of-service
Terms of service readability
Our analysis found the difficult word level of WhatsApp's terms and conditions to actually be the highest of the five platforms, at 20.69%.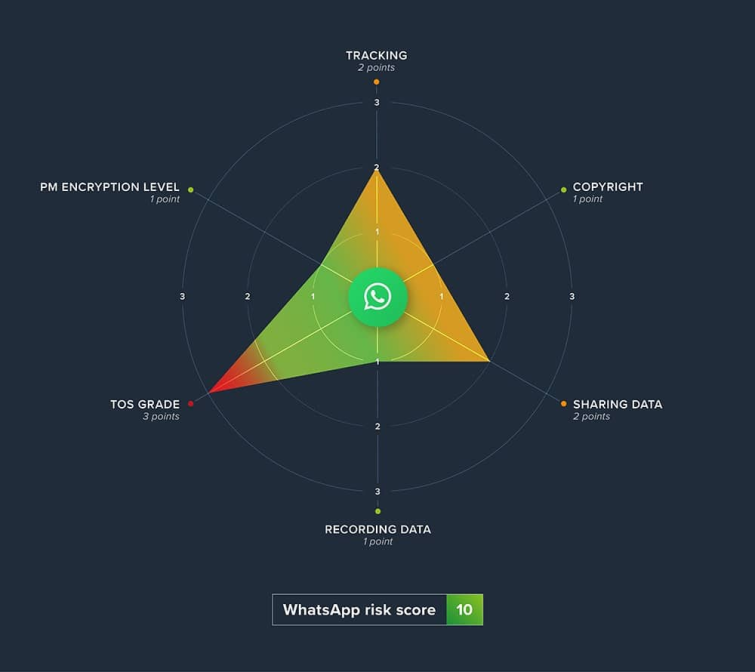 Conclusion

So how concerned should we be about social media's propensity to collect and share data, as well as track users' browsing habits? According to our analysis of specific terms and conditions, Facebook could be the riskiest platform to use if you're worried about your privacy, or the privacy of a child using the service. The company has a broad copyright licence that allows them to sell your profile data, including your images, to third parties, in addition to recording sounds and video without your consent. However, Facebook has at least taken the positive step to present its data privacy terms of service in a clean and simple way – something that other brands should look to emulate.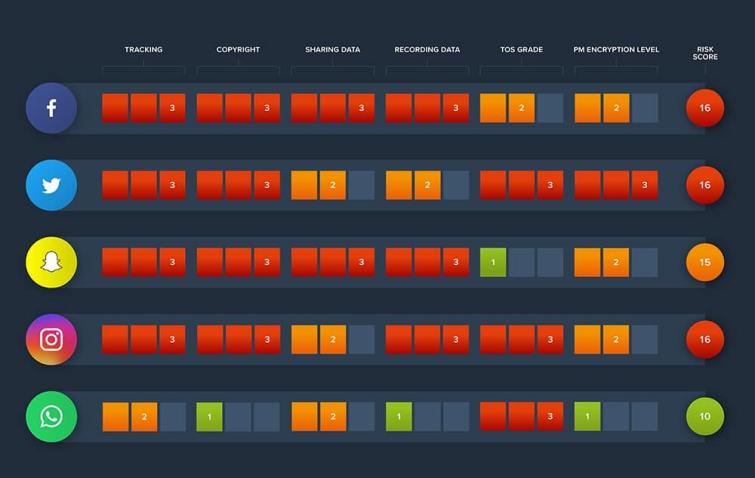 WhatsApp received the best score, owing to its end-to-end encryption, copyright ownership terms and the fact it doesn't store user messages. On the other hand, users should still be aware that as WhatsApp is owned by Facebook, it has faced legal issues around how it shares data with its parent company.