Technology plays a bigger part in our lives than ever before during the coronavirus pandemic, with Zoom quickly becoming the preferred video communications platform. But with the service mired in controversy, as hijackers flood calls with disturbing footage, hackers steal passwords and payment information, and calls are being routed through China, millions of people could soon be looking for an alternative.
Fortunately, it seems as though Beacon might be the light to guide us through this mess, with a newfound focus on privacy and security. Complete with two-factor authentication, a password indicator to prevent you from choosing one that's been leaked to the dark web, and end-to-end encryption, Beacon looks to be the best of the best - at least on paper.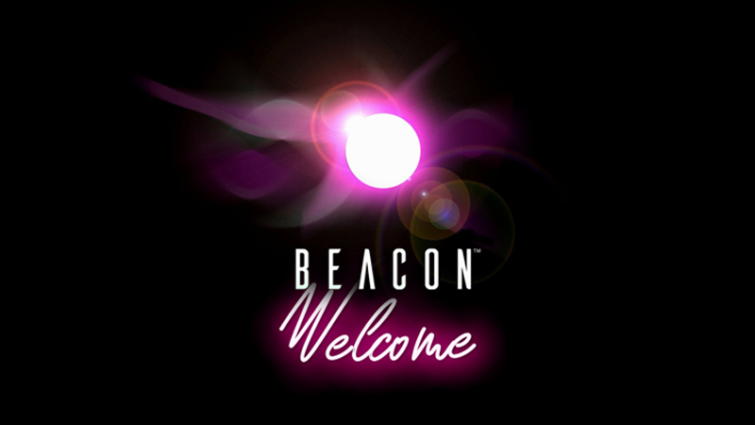 What is Beacon?
Developed by Mass Luminosity, Beacon is teleconferencing software with pre-registration set to go live on Friday 24th April 2020 at 1pm Central Standard Time (CST). It follows the same ethos as Gaming Tribe (GTribe), a social media platform that Mass Luminosity created as the anti-Facebook to uphold a user's privacy and security.
I sat down with Angel Munoz, Founder and CEO of Mass Luminosity, to discuss what Beacon's strong security and privacy claims, and how the service could change the teleconferencing landscape.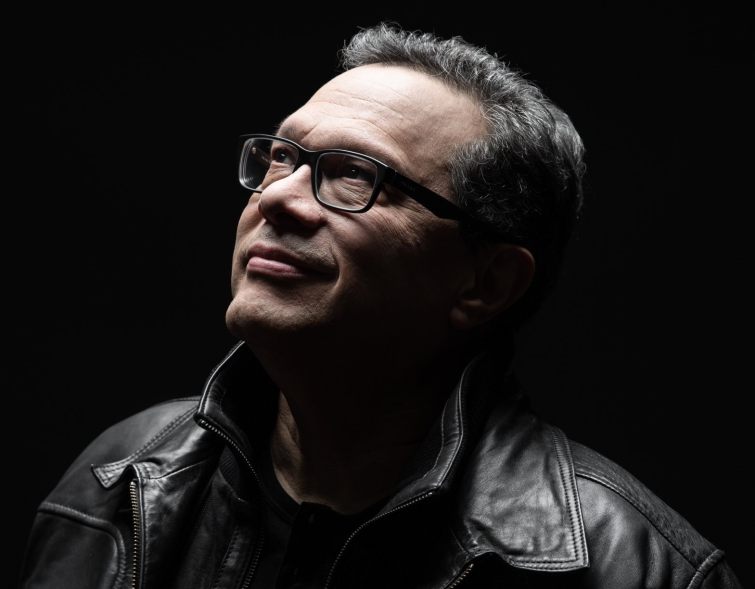 Please allow me first to express my gratitude to ProPrivacy for the opportunity to chat about Beacon, a private, secure, next-generation video and voice conferencing service for families, friends and colleagues.
How does Beacon handle encryption?
Beacon uses end-to-end encryption for all audio and video calls. Unlike Zoom or Skype, no intermediate server has access to the audio or video - only the call participants have the decryption keys, which get updated for every new call and private chat. We rely on existing technologies, some open-source libraries and Web standards to handle the encrypted communication.
While Zoom claimed to have end-to-end encryption, it eventually admitted that it wasn't using the universally accepted definition of the term after researchers uncovered how encryption was really handled. Beacon doesn't look like it will use the highly-regarded Signal protocol that even Microsoft's Skype uses for its end-to-end encryption, but there is mutual respect for its impact.
Signal is the gold standard of privacy, and we have lots of respect for their team. Although, the principles that drive them are not very different from ours. Beacon aims to be private and secure, but also fun and simple to use.
Will Beacon launch with security features, such as 2FA?
Yes. Beacon will offer TOTP (time-based one-time password) two-factor authentication upon launch and we plan to add support for hardware tokens soon after launch. In an effort to avoid situations such as what happened to Zoom, with their user's accounts and passwords being sold in the dark web, upon signup to Beacon a password will be checked against a database of known leaked passwords, and the person will be warned if the entered password is at a higher risk of getting compromised.
Coming up with a secure password is always important, which is why we guide people on how to strengthen their passwords and the best password managers that do it all for you. But none of this matters if a keylogger gets their hands on your information and puts it on the dark web.
This has made two-factor authentication non-negotiable in recent years, as it prevents people from accessing your account without the correct code or hardware token. It's also good to see a dark web scanner pick up on vulnerable passwords, so that you don't mistakenly compromise your account.
Does Beacon keep logs?
Initially, Beacon will be accessible through a web browser, which means that certain data will need to be stored outside of the user's device. Beacon will offer multiple levels of privacy, from the most relaxed, allowing you to invite others to join your ongoing conversations, to most stringent, where the conversation exists only while participants are present. We are only storing the absolute necessary information. Our rule of thumb is, if something doesn't get displayed on the screen, we won't store it.
It's always good to see a company actively avoid data collecting culture. While Zoom has now set the bar incredibly low in the video and voice communications space, Beacon still has big shoes to fill if it hopes to be as secure and private as Signal, as Signal already refuses to collect metadata where possible. That's not to say we aren't welcoming of another truly private platform, but more cautiously optimistic.
Will Beacon have a self-hosted option?
We have Beacon Enterprise in the plan, which will allow running a private Beacon server on-premise, providing a superior level of privacy for larger corporations.
It's worth noting that Beacon will probably launch closed source, which might be concerning for some privacy enthusiasts. But the ability to self-host cuts out the need for third-party servers entirely, making sure you or your company is in control, rather than seeing your data routed through oppressive countries.
Will Beacon be a free or a premium service?
Beacon will be launching at no cost for personal use. The free plan will include the core communication features of Beacon, such as private and group messaging, audio and video calling, and file sharing. Most of the advanced features, mainly intended for power users and for businesses, will be available under a paid Beacon Pro plan, and later the Beacon Enterprise version.
We are big fans of choice here, at ProPrivacy, and it looks like Beacon is offering them aplenty with free and paid Pro options. We will have to wait to see the value for money of the Pro or Enterprise plans, but the concept looks to be promising with various tiers to cater to each user.
What is the quality of Beacon's video and voice calls?
Beacon will apply the best compression that it can achieve on a given device, which may actually go both ways: it could do much better than Skype or Zoom and deliver a high definition video (if, for example, HEVC/VP9 hardware encoding is supported on the device) while using the same bandwidth as Skype or Zoom, or it may perform at around the same level, in which case H.264/VP8 encoding will be used, accessible on the majority of devices today. Either way, Beacon will natively seek higher resolution at the cost of using more bandwidth, unless the integrated Data Saver mode is activated, in which case it will remain at a lower resolution.
Currently, Zoom does excel at video and voice quality compared to competition. If Beacon can achieve the same, or better consistency than its questionable rival, we might be looking at the new videoconferencing king. But we cannot say for certain until the service launches.
Should we consider Beacon a replacement for Zoom, Skype, Discord, etc?
Beacon will not be targeted to a particular audience or demographic, and it's not meant to be a replacement for TeamSpeak or Discord. Beacon is a suitable alternative to Zoom and Skype for group calling of family and friends.
Before simplifying its name to GTribe and expanding its horizon to become more accessible, Gaming Tribe unsurprisingly had its sights set solely on gamers. Its core user base is still gamer-centric, but the platform has become more welcoming as it has grown, taking in plenty of people that want to escape the data collection seen from Facebook, Twitter, and other popular social networks.
Beacon is different in its intent, but will undoubtedly grow and expand in a similar way.
What applications will be available at launch?
We strongly believe in the user's right to choose how they access content, confining Beacon to a set of supported platforms would inevitably mean that someone will get left out. This is not to say that there will not be any Beacon applications, but their main purpose will be to facilitate access to its features. We will be initially launching with a web version of Beacon, that runs on any device with a modern web browser. Allowing the majority of people to have easy access to it.
Web applications are the most versatile and, therefore, make the most sense for early adoption - even if some might be concerned with browsers as a delivery platform. While we don't have conformation on whether dedicated applications are in the works, Mass Luminosity's other product, GTribe, originally released purely as a web product before Android and iOS applications were developed.
Quick introduction to Beacon
If you want to know more, check out the video above and don't forget to pre-register on the 24th April at 1pm CST. Access will be limited initially, with successful applicants getting their hands on the app next month.