Since the beginning of this year, China's Ministry of Industry and Information Technology (MIIT) has been engaged in a "nationwide Internet network access services clean-up." Virtual Private Network (VPN) services, in particular, have been singled out as requiring an official license in order to operate in the country.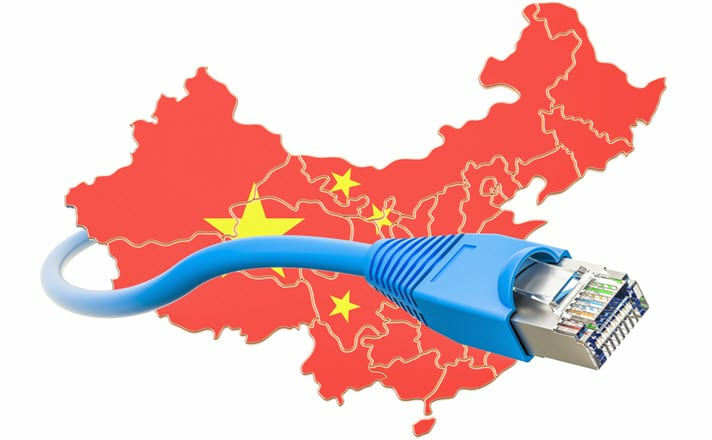 This crackdown has so far had little impact on the availability of international VPN services, which continue to play a broadly successful game of cat-and-mouse with the Chinese authorities.
Indeed, the Ministry of Industry and Information Technology rather confused everyone in July by claiming a Bloomberg report that it had ordered Internet Service Providers (ISPs) to block personal access to international VPN services to be false:
"Our subordinate Secretary did not issue the relevant notice, what foreign media reported was false."
This is despite the fact that China has attempted to block access to international VPN services for years. Even this website, ProPrivacy.com, is blocked in China!
China has also ordered Apple to remove VPN apps from the iOS App Store in China – a demand Apple has shamefully agreed to without so much as putting up a fight.
An Arrest
Until now, however, using a VPN to evade the Great Firewall of China (GFW) has been something of a game. Access to VPN services is regularly blocked, but no-one got into trouble just for trying. It seems, however, that the situation may have changed.
Deng Jiawei is a 26-year old man from the city of Dongguan, in Guangdong province. In October last year he was arrested and charged (article in Mandarin) with "suspicion of providing tools for illegal control of a computer information system."
Deng operated a website selling two VPN products. These were marketed using the phrases "VPN over the wall" and "Shadow shuttle cloud." According to What's On Wiebo, this business was not a great success, netting the unfortunate Deng just 14000 yuan (approx. $2,138 USD) during the preceding year.
Sentencing
A local court sentenced Deng to nine months in prison in March, but the sentence has only just been made public (presumably in preparation for his upcoming release).
"The circumstances are serious and the behavior violated the 'Criminal Law of the People's Republic of China Article 285.'
"The facts of the crime are clear, the evidence is true and sufficient. In accordance with the provisions of Article 285 of the Criminal Procedure Law of the People's Republic of China, the defendant shall be sentenced according to law."
Article 285 of the Criminal Law of the People's Republic of China states that:
"Whoever violates state regulations and intrudes into computer systems with information concerning state affairs, construction of defense facilities, and sophisticated science and technology is be sentenced to not more than three years of fixed-term imprisonment or criminal detention."
Reaction
News of the arrest and sentence of Deng Jiawei has caused intense debate on China's social media platforms. According to What's On Wiebo:
"Although the sentencing took place in January of this year, the news only surfaced on Chinese social media on September 3rd, soon gaining over 6000 shares [Mandarin] on one Weibo post about the issue, and over 4000 shares of another post [Mandarin] that reported the sentencing."
Many commenters brought attention to the dubious legality of prosecuting Deng under Article 285 of the Criminal Law:
"How can using a VPN be defined as 'intruding into computer system?'"
Conclusion
This is currently a one-off case prosecuted by a local court. It has, however, occurred under a growing atmosphere of government antipathy to citizens evading censorship restrictions using VPN services. Whether it is thus an augur of things to come, only time will tell.
Image credit: By AlexLMX/Shutterstock.com