The Six Nations is available to stream online for free in the UK. If you live somewhere that doesn't broadcast the Six Nations Championship, you can pretend to be in the UK by using a VPN with a UK IP address, unblocking every Six Nations game. Not any old VPN will do, however, but don't worry, we've got you covered with the best services for the job.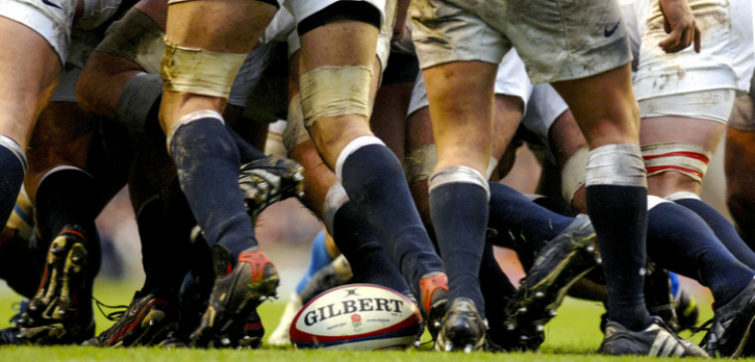 How to unblock Six Nations with a VPN
Pretending to be in the UK with a VPN is extremely easy. All you need to do is follow these simple steps:
Subscribe to a VPN that has servers in the UK and supports BBC iPlayer and ITV Hub. We recommend ExpressVPN because it has servers where you need them that are fast enough to stream Six Nations live.

Download the VPN software onto your device. You can install the VPN on up to 5 devices.

Connect to a server in the UK. Check with ExpressVPN to find out which server is optimized to work with BBC iPlayer and ITV Hub.

Navigate to iPlayer or ITV to stream Six Nations live.
Remember that ExpressVPN has a 30-day money-back guarantee. So, you can stream Six Nations and then get your money back if you prefer.
How does a VPN work?
The BBC and ITV use geo-restrictions to ensure that only UK residents can stream their TV channels online. A VPN service lets you connect to a server in the UK. The VPN conceals your real location and gives you an IP address in Britain.
As soon as the VPN connection in the UK is established, you can navigate to whichever channel is showing Six Nations and stream the match as if you were living in England.
Where to stream Six Nations live
We are two weeks into the Championship at the time of writing, and so far, it has been a rollercoaster tournament dogged by bad weather. However, things are brightening up and there are still three whole weeks of championship games for you to stream online for free:
Round 3

Sat 22 Feb - Italy VS Scotland - 14:15 GMT - ITV Sport
Sat 22 Feb - Wales VS France - 16:45 GMT - BBC Sport
Sun 23 Feb - England VS Ireland - 15:00 GMT - ITV Sport

Round 4

Sat 07 Mar - Ireland VS Italy - 14:15 GMT - ITV Sport
Sat 07 Mar - England VS Wales - 16:45 GMT - ITV Sport
Sun 08 Mar - Scotland VS France - 15:00 GMT - BBC Sport

Round5

Sat 14 Mar - Wales VS Scotland - 14:15 GMT - BBC Sport
Sat 14 Mar - Italy VS England - 16:45 GMT - ITV Sport
Sat 14 Mar - France VS Ireland - 20:00 GMT - BBC Sport
The Six Nations Championship so far
With two weeks of the tournament over, France and Ireland have managed to catapult themselves into the lead with 9 points each.
England and Wales have 5 points apiece. And Scotland has 2 points which it scored for keeping the margin low during its defeats to Ireland and England.
Italy is currently at the back of the pack with zero points, after two savage defeats at the hands of Wales and France.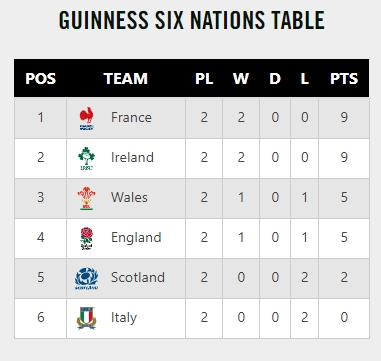 The Six Nations Favorite?
Our favorite VPN for unblocking the Six Nations Championship is ExpressVPN because it has lightning fast servers that are perfect for streaming the action. Using a slow VPN, you might end up missing a try or conversion, which is why you need a service that unblocks iPlayer and ITV successfully and quickly.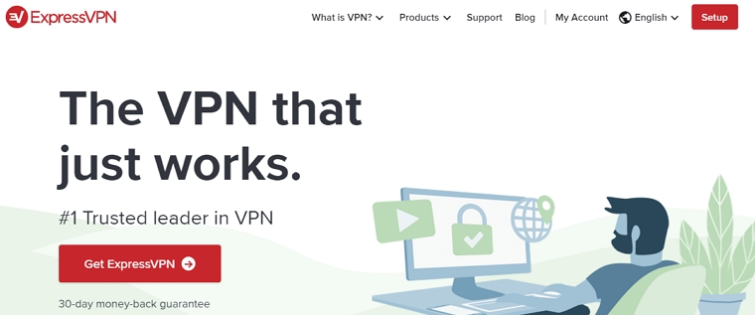 But who is the favorite to win the Championship?
If you are a betting person, you may want to place a bet on France or Ireland because they have already stretched ahead. Of those two teams, a bet on Ireland is probably the best idea because they are the second favorite to win overall with the bookies in the UK.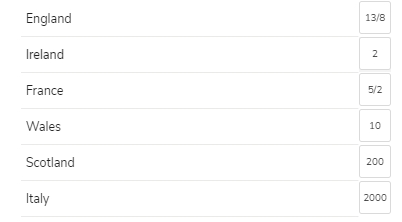 On the other hand, England is still the favorite, so you may fancy your chances with them instead. We love our rugby here at ProPrivacy, but we certainly aren't pundits, so please do your own research and make your own decision when placing a bet.