The $2,000 "Privacy Matters" College Scholarship
ProPrivacy.com aims to raise awareness amongst young people around the world about important privacy matters in this digital age. Twice per year, we will award $2,000 to the student who writes the best 500 - 1,000 word essay on the topic of privacy.
Deadlines
April 30th & October 30th Annually
Who can Apply?
Must be a graduating high school senior or an undergraduate, graduate, or professional college student currently enrolled or planning to enroll at an accredited college or university.
Who can Win?
We are looking for creative, thoughtful, and well-written responses to the scholarship essay prompt. Winners will be notified via email within 60 days of the application deadline.
To apply, please submit a 500 – 1,000 word essay response to the essay prompt below. All applications must be received before 11:59PM PST on October 30th 2019.
2019 October Essay Prompt
With knowledge of social media targeting becoming mainstream, the world has been introduced to 'micro-targeting' – the practice of combining consumer data with demographic data to identify the specific interests of very small groups, or even in some cases, individuals.
Data mining and political consulting firm Cambridge Analytica came under intense scrutiny after the used this tactic to engineer elections. However, many firms of similar nature still exist and operating using much the same practices.
In 500 to 1,000 words, in your opinion, what are the risks of microtargeting? From targeting addictions to political ads?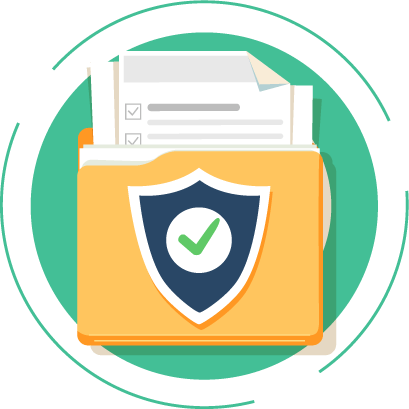 Protecting individual privacy is our top concern. All student information collected as a part of this scholarship competition will only be used for the purposes of administering this award.
ProPrivacy.com will never use student information for marketing purposes. Additionally, we will never share, sell, or distribute student information with any third party.
Questions? Contact us at [email protected].
Read the Official Scholarship Rules.
PRIVACY MATTERS SCHOLARSHIP TERMS AND CONDITIONS
Official Scholarship Rules and Eligibility Requirements
The ProPrivacy.com Privacy Matters College Scholarship Program (the "Scholarship") is sponsored by ProPrivacy.com, Inc. ("ProPrivacy.com").
ProPrivacy.com Privacy Matters College Scholarship Program: Official Scholarship Rules
Eligibility. The ProPrivacy.com Privacy Matters College Scholarship is open to any student who is actively enrolled full-time in an accredited, post-secondary institution of higher learning. Employees of ProPrivacy.com Inc. and their respective parents, affiliates, subsidiaries, and any other party involved in the development or administration of this Scholarship, and their immediate family members or household members are not eligible to apply or receive a Scholarship. Past recipients may not apply for additional scholarship awards. Void where prohibited. No purchase is necessary.
Application Period. ProPrivacy.com is offering two awards annually. Applications must be received by 11:59 PM PST on April 30th or 11:59 PM PST on October 30th. Applications received after a deadline will automatically be applied to the next deadline.
How to Enter. To enter, students must complete a scholarship application and submit a 500 - 1,000 word response to an annual essay prompt. Applications must be submitted online at www.privacyscholarship.com. ProPrivacy.com expressly reserves the right to disqualify any applicant and/or applications that are obscene, incomplete, or that ProPrivacy.com believes in good faith to be generated by an automated means or scripts or are the result of plagiarism.
Use of Student Information. All information collected as a part of the ProPrivacy.com Scholarship Program will solely be used for the purposes of the scholarship award. ProPrivacy.com does not distribute or sell any information submitted as a part of the scholarship application process to any third-parties. ProPrivacy.com will not use, publicly display, distribute, publish, create derivatives of, use in promotional materials, and copy your application and responses without the applicant's written consent.
Selection of Winners & Prizes. The ProPrivacy.com Privacy Matters College Scholarship: One (1) $2,000 Scholarships twice per year.
ProPrivacy.com will select one (1) scholarship winner based on their writing ability and creativity of ideas presented in their scholarship essay. Winners will be notified by e-mail. If an award notification is returned as undeliverable or a potential winner does not supply the required verification within the time specified, the award will be forfeited and may be awarded to an alternate recipient at ProPrivacy.com's sole discretion.
ProPrivacy.com will award a check made payable to the scholarship winner's accredited post-secondary institution of higher education after receiving proof of enrollment. If any potential winner fails to provide proof of identity, proof of enrollment, is found to have violated the Official Rules, or otherwise does not meet eligibility criteria, then the prize will be forfeited and will be awarded to the applicant with the next highest score, subject to verification of eligibility.
ProPrivacy.com reserves the right not to award a Scholarship if, in its sole discretion, it does not receive any qualified applications.
Award Payment. The Scholarship will be awarded to the winner and paid directly to his/her accredited college or university for tuition for the semester following their win. No payment of any Scholarship will be granted until ProPrivacy.com is able to verify enrollment.
Representations & Warranties. Each applicant represents and warrants to ProPrivacy.com that (i) the written response submission is original as of the date of submission; (iii) the written response submission neither infringes upon nor violates the intellectual property rights or other rights of any other person or entity; (iv) the written response submission does not and will not violate any applicable laws, and meets the submission requirements set forth above. ProPrivacy.com will not discriminate against any applicant because of race, color, religion, sex, or national origin.
General Release. Scholarship recipients, by acceptance of their prize, agree to release ProPrivacy.com, its employees, representatives, agents, contractors, assigns, advertisers, officers, directors, and shareholders from any and all liability, loss, damage, cost, claim arising out of their participation in the Scholarship or the award of or the use of prizes. ProPrivacy.com is not responsible for technical, hardware, software or telephone failures of any kind lost or unavailable network connections, fraud, incomplete, delayed computer transmissions, whether caused by ProPrivacy.com, users or by any technical or human error which may occur in the processing of submissions which may damage a user's system or limit a user's ability to participate in this Scholarship.
ProPrivacy.com reserves the right, in their sole discretion, to cancel or suspend this Scholarship Program should a virus, bug, computer problem, unauthorized human intervention or other cause beyond ProPrivacy.com's control inhibits or corrupt the administration, security, or fairness of the Program, and ProPrivacy.com may disqualify any person who engages in or attempts any such activity. ProPrivacy.com reserves the right to modify or terminate the scholarship program at any time for any reason in its sole discretion, with or without notice. Scholarship winner is solely responsible for any state or federal tax liability in association with acceptance of the scholarship. If any provision of the terms and conditions of this scholarship shall be held void, voidable, or unenforceable, the remaining provisions shall remain in full force and effect. Void where prohibited by law.
Previous Award Recipients. The names of the scholarship prize recipients of this scholarship program will be posted on the ProPrivacy.com scholarship website at https://www.privacyscholarship.com.
Sponsor. The scholarship program is sponsored by ProPrivacy.com
https://proprivacy.com
Email: [email protected]

ProPrivacy.com is a privacy tool comparison and review site founded in 2013. Our mission is to educate people on the best ways to stay safe online with easy to understand guides, up-to-the-minute cyber security news, and reviews of services to protect internet privacy.
Since 2013, when Edward Snowden's revelations caused everyone to take a fresh look at the terrifying rise of online government surveillance, a great many people have come to realize the value of protecting their online privacy with a VPN – and we're here to help them choose the right product. For information on ProPrivacy.com, please visit some of our top reviews and guides below: