Nuwber is a people-search site that lists personal information about US citizens on its website. At the time of writing it claims to have records of 300 million people. Armed with just a name, the site's visitors can find out where that person lives, their date of birth, their phone numbers, their email addresses and much more. The good news is that it's easy for anyone with access to an internet-enabled device to opt out of Nuwber.
Why opt out of Nuwber?
Nuwber is relatively unusual among people-search sites in that it provides a large amount of information for free. Within seconds, anyone searching your name can view the following information:
Full names and aliases
Date of birth
Gender
Phone numbers
Email addresses
Marriage status
Home address and previous addresses
Property value and ownership status
Names of neighbors
Names of relatives
Nuwber collects this information from a variety of sources, including government and public records, self-reported information, social media sites, and other data brokers. Taken individually, the data might seem relatively harmless. Tack it together into a profile though, and you have a snapshot of a person's life.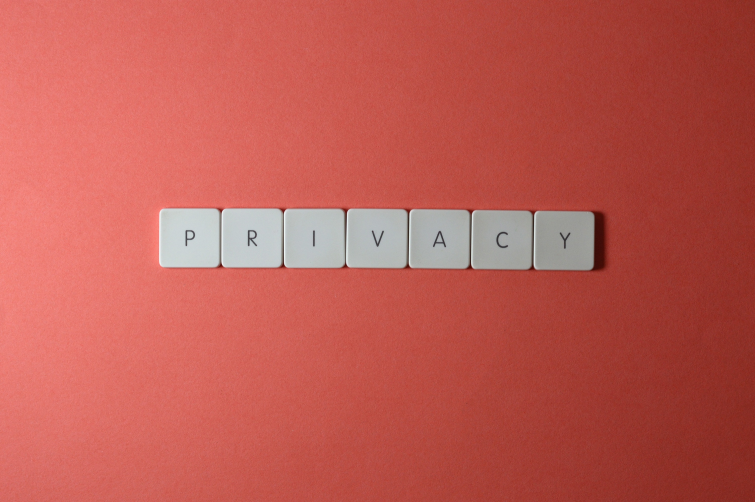 Nuwber touts these profiles as a way for people to check out potential neighbors before buying a property, carry out research on their childrens' friends' parents, or evaluate the background of an existing or prospective romantic partner. While this might seem a useful – if creepy – tool for those doing the searching, for the searched it cannot help but feel like an invasion of privacy. Or, at least, it would if they even knew it was happening.
If you value your privacy and live in the US, we strongly recommend opting out of Nuwber.
How to opt out of Nuwber
Submitting a request to have your information removed from Nuwber is straightforward – just follow these steps:
Go to https://nuwber.com/ and enter your name. Click "Search"
Find your listing and click "View Details"
Copy the listing's URL
Paste the URL into the empty field and click "Opt Out"
Enter an email address – we recommend using a disposable email service – in the empty field and click "Remove"
Open the link that is sent to you via the email address provided above and click "Confirm Request"
Wait for a week or so and then paste your listing's URL into the browser and press "Enter". If the search result returns a 410 error code, your personal page has been removed. If it's still there, contact [email protected]
How to stop your data from being used online
While opting out of Nuwber is easy enough, the problem is that this particular company is just one of the hundreds of data brokers buying and selling your data on a daily basis. This industry is growing all the time, though few people are even aware of its existence.

A report on the industry produced by the US Federal Trade Commission listed the following characteristics of the industry:
Data brokers collect consumer data from numerous sources, largely without consumers' knowledge.
The data broker industry is complex, with multiple layers of data brokers providing data to each other.
Data brokers collect and store billions of data elements covering nearly every US consumer.
Data brokers combine and analyze data about consumers to make inferences about them, including potentially sensitive inferences.
Data brokers combine online and offline data to market to consumers online.
Ultimately, say the report's authors, "many of the purposes for which data brokers collect and use data pose risks to consumers".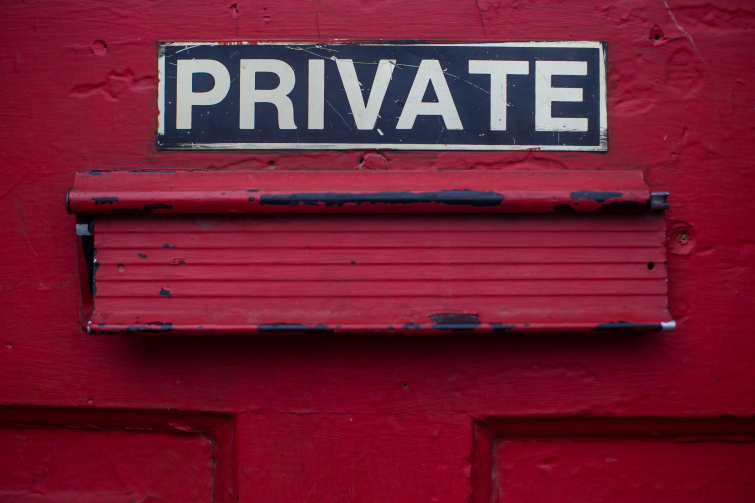 So what can you do about it? One option is to manually remove yourself from the databases of hundreds of data brokers. However, this is incredibly time-consuming – particularly as you need to periodically go back and recheck that removed data hasn't been readded. A better option, if you can afford it, is to sign up for a service that will do it for you.
There are several such services available, but we'd recommend the following:
Incogni - The best option for removing your data from people-search sites like Nuwber.Makes removal requests to 100+ data brokers, and performs follow-up checks to ensure data isn't readded. Great value for money.
Privacy Bee - Removes your and your family members' data from the databases of up to 200 data brokers and mass marketers. Includes an anti-tracking browser extension and data breach monitoring. Only available to US residents.
DeleteMe - Established provider that contacts 30+ data brokers and issues a detailed monthly progress report to subscribers. Available in nine countries, including the US and the UK.
The best removal services to opt out of people-search sites
Now, let's consider each of these data removal services in a little more detail.
1. Incogni
Editor's Choice | September 2023

Incogni is an easy-to-use service that contacts up to 100 data brokers on your behalf. Once data is removed, the service periodically checks to ensure it hasn't been re-added. Long-term subscriptions are reasonably priced.
Free option

Yes

Pricing

1 month: $12.99/mth
12 months: $6.49/mth

50% OFF

Pros

Affordable subscriptions
No long-term contract
Available to residents of the UK, US, EU, Switzerland, and Canada
Easy to get started
Owned by Surfshark – a trustworthy company

Cons

Duration of in-progress requests not clear
Created by the company that runs the well-respected Surfshark VPN, Incogni has a similarly slick design and affordable price tag. Most importantly, it does what it's supposed to do.

Having signed up, it's easy to start the data removal process. You first need to tell Incogni which data you'd like removed. This can include information such as your name, address, and phone number. You also need to provide authorization for Incogni to act on your behalf.

Incogni will then begin contacting data brokers with removal requests. You can follow what's happening via an online dashboard, which provides information on how many requests have been sent, how many are in progress, and how many have been completed.

Incogni chooses which data brokers to contact by calculating which are most likely to have your data. The pool of data brokers includes risk mitigation brokers, financial information brokers, marketing brokers, recruitment data brokers, health information data brokers, and, of course, people-search brokers. You can see information about contacted data brokers by clicking on the "Detailed View" tab.

Incogni is a subscription service with a variety of plans available. The cheapest option is the two-year subscription. This costs $2.39 for the first 25 months, after which it costs $4.98 a month. Alternatively, a 12-month subscription costs $3.99 for the first year, before increasing to $4.98 a month. If you'd prefer to pay on a month-by-month basis, it's far more expensive at $16.95.

However, if you're serious about removing as much of your data as possible from the internet, it's worth accepting that it's an ongoing process and choosing a longer-term subscription. Some brokers need several prods before removing you, while others will subsequently re-add your data.
2. Privacy Bee

Privacy Bee is a comprehensive data removal service that's ideal for large families. It contacts up to 200 data brokers and keeps personal data off shared marketing lists. Subscriptions include free browser extensions.
Free option

Yes

Pros

Contacts up to 200 data brokers
Data breach monitoring
Browser extension for online privacy
Can add family members to subscription

Cons

Limited to US residents
Relatively expensive
Privacy Bee is a US-based data removal service that claims to make an average of two to three data deletion and opt-out requests per day for each user. It does so from a pool of 200+ data brokers. The service also provides its customers with protection against dark web threats and an anti-tracking browser extension.

Before deletion requests can be issued, users must specify which personal data they want to be removed and give written permission for Privacy Bee to act on their behalf. The company's online portal then allows users to choose which companies can and can't retain their data. As well as issuing deletion or "do not sell my data" requests, Privacy Bee will also maintain their ongoing exclusion from all major marketing shared lists.

Privacy Bee costs $167, which initially seems steep. However, subscribers can add members of their family to the plan who get their own login and options to configure their own privacy settings. If you have a relatively large family, this makes the annual subscription cost seem far more reasonable.

Contacted companies are given 60 days to respond to removal requests, says Privacy Bee. Those that don't will be repeatedly contacted until they do. Companies collecting information about residents in California fall under the California Consumer Privacy Act, and have a legal requirement to comply – a fact that Privacy Bee will remind them of. As of 2023, data relating to residents of Virginia and Colorado must also be removed on request.
Free option

Yes

Pros

Re-checks data removal every 60 days
Detailed monthly privacy report
Custom removal requests are available

Cons

Relatively expensive
Not the largest bank of data brokers
DeleteMe is an established data removal service with a good reputation in the US, where it is based. In recent years it has expanded its reach to include the UK, Australia, Canada, France, Germany, The Netherlands, Singapore, and the Republic of Ireland.

After signup, users must sign a permission form so that DeleteMe can act as their proxy. They can then choose which data they want to be deleted. This can include names, addresses, and phone numbers – either past or present.

After seven days, users can expect to receive a detailed report outlining which data brokers have been contacted, which have complied with requests, and which requests are ongoing. The report also provides information on the number of listings DeleteMe has reviewed, and the number of data brokers found to be holding user data. When data has successfully been removed, Delete Me rechecks every 60 days to ensure continued compliance.

After the initial report has been issued, users can expect to receive one every month.

Delete Me subscriptions vary depending on how many people are included. For one person, a 12-month subscription costs $129, which is approximately $19.08 a month. A two-year subscription is $209, which works out to $17.42.

For two people, plans cost $229 for one year and $349 for two years. For four people, they cost $329 for one year and $499 for two years.
How to opt out of Nuwber – FAQs
Image credits: Soubhagya Das on Pexels, Miguel Á. Padriñánon on Pexels, Gordon Johnson from Pixabay, & Dayne Topkin on Unsplash
by Miguel Á. Padriñán: https://www.pexels.com/photo/close-up-shot-of-keyboard-buttons-2882638/
Photo by Miguel Á. Padriñán: https://www.pexels.com/photo/close-up-shot-of-keyboard-buttons-2882638/