As of Tuesday, November 20, the popular video streaming website Flixtor.to has been down. The sudden Flixtor blackout has caused a wave of visitors to ProPrivacy.com - all wondering what is going on. So, why is Flixtor.to down? And will a VPN help?
According to reports, the sudden Flixtor blackout has been caused by the site's developers. It all started on Tuesday morning when the site's nameservers were suddenly updated. The site's operators moved Flixtor off the CDN Cloudflare and back onto nameservers belonging to its registrar Njalla. Following that, the DNS A Records were removed. Later that day, the nameservers were set to localhost - rendering the site completely unavailable.
The deliberate and coordinated Flixtor blackout has affected not only the main Flixtor.to domain, but also its popular mirrors Flixtor.se and Flixtor.is. Following the sudden unplugging of the site, many users took to Reddit to express their outrage. A number of them were paying subscribers, who had forked out for anything up to a two-year subscription.
Can a Flixtor VPN help?
Sadly, it would appear that Flixtor is gone. Flixtor.to is down everywhere around the world, which means that it will do absolutely no good to use a VPN to spoof your geolocation elsewhere. This is one of those sad times when a VPN can't help.
A quick search for Flixtor online reveals that the only Flixtor websites available are Flixtor9.com and Flixtor.pro - both are unaffiliated Flixtor websites that are "borrowing" the name to capitalize on Flixtor's popularity. While Flixtor9.com and Flixtor.pro may well be a viable alternative for streaming content (and we're not saying they are!), they will not let users who paid for the VIP Flixtor.to service login. It is worth noting that most people on Twitter are recommending that users stay away from these fake Flixtor sites.

Why is Flixtor.to down?
This is a great question, and it is very hard to know for certain what happened. It's likely that the team behind the site were either threatened by copyright enforcement agencies or that this was the exit strategy all along.
Like most streaming repositories, Flixtor.to links to third party websites that host video files of movies and TV shows. Flixtor.to is, and always has been, a middleman that does not actually host any video files on its own servers.
Most websites of this nature create a revenue stream by forcing users to put up with a constant stream of adverts and pop-ups. Every time you see an annoying advert on a streaming website, the site's owner gets paid - which is why the site's developers make the effort to keep the site working for its users.
Until Tuesday, when it suddenly died, Flixtor.to had been different. It provided a slick front end with no adverts. This made it extremely desirable to internet users, who came along to Flixtor.to to enjoy content without the usual popup and advert frustrations you get on sites like putlocker, go movies, viooz, etc.
However, in order to monetize the service, the owner of Flixtor.to changed its rules about six months ago. At that time, Flixtor.to only permitted users to watch content released within the last three months for free. Older content such as classic TV shows, older seasons of currently showing programs and classic movies, all caused users to be served a message asking them to pay for an upgrade to the VIP service.
Due to the service's lack of adverts and excellent user experience, many people who believed they were getting a bargain (compared to official streaming websites such as Netflix or Hulu) decided to pay for a VIP subscription.
Now, it would appear that the site's owners have decided to scarper with that cash - either before they were caught or because they were about to get caught.
Problems since March
It is fair to say that some internet users saw signs of this coming in March. At that time, some users took to Reddit to complain about the service suddenly charging $15 per month for access to many files. Now it would appear that was the beginning of the scam that culminated in the site being taken offline.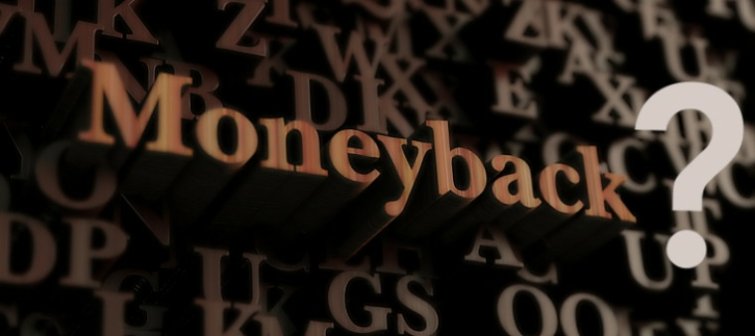 Can I get my money back?
According to numerous reports on Reddit, attempts to contact Flixtor are being completely ignored. One Reddit user going by the handle theFinalGurl said:
"I was wondering the same thing! I've been a Pro member for a while now...last week I *almost* signed up for a 2 year subscription but decided to just go with a 3-month plan and now this :P Soooo...I'm thinking it's gone? I wrote customer service but have not heard a word. Sucks...I really dug this site! Hopefully it will come back!!!"
Another user called anatara43 commented:
"I'm having the same issue. It's been down for me for 2 days now. I've tried emailing Pp but I haven't heard anything. I even got a delivery failure for one email I sent to the [email protected] email. I hope I hear back from them soon because I use flixtor pretty much everyday and not having it is killing me."
So it would appear that the site's developers are not making any attempts to reassure paying users that the site is experiencing temporary issues and may come back online again. If that is the case, it looks like users won't be getting their money back.
Flixtor.to did experience a temporary outage back in 2015, so it is possible that it will come back online. However, this time it appears to be for good. As is always the case with pirate sites of this nature, we urge users to always err on the side of caution before deciding to pay for an unofficial streaming site.
Best alternatives to Flixtor
These kinds of sites enable illegal streaming of copyrighted content, and, for this reason, subscribing to them with hard earned cash is always going to be a massive gamble (why pay to break the law?). If you're going to pay to stream content, we recommend using a VPN to stream the massive US Netflix catalog, check out our Netflix VPN page to find out more.
Note: Flixtor.to is not to be confused with the now-defunct app Flixtor which was a P2P streaming service like PopcornTime.
---
Image credits: christitzeimaging.com/Shutterstock.com